Bedrock Sandals Brings Back the Mountain Clog for Fall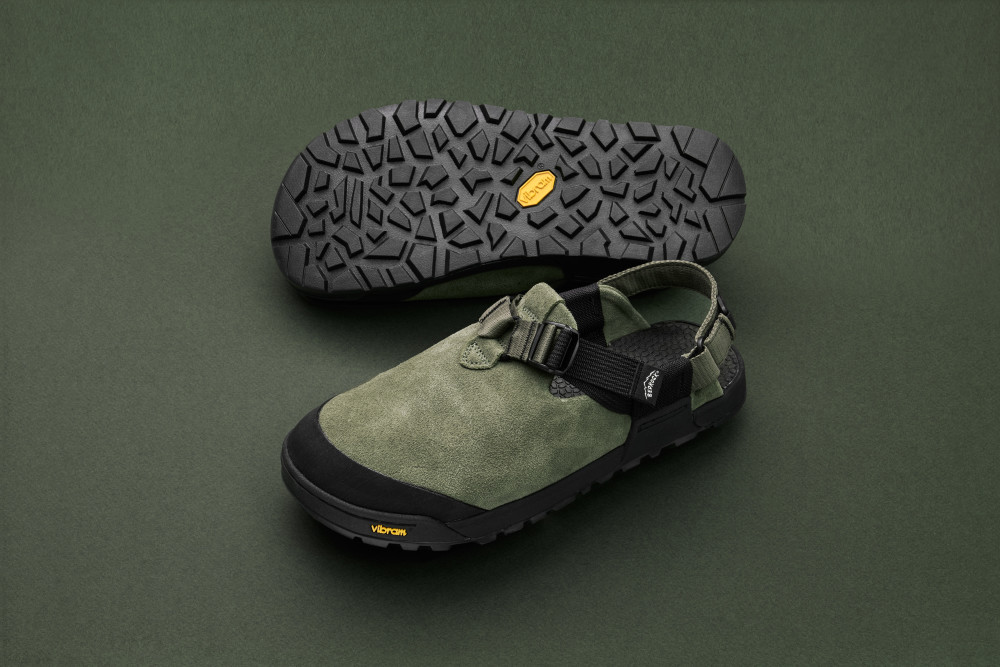 Bedrock Sandals made their mark on the adventure sandal world with their ultralight Classic Sandals ($85), which have a design that's akin to a mash-up between flip-flops and hiking sandals. Those familiar with that sandal—or the more supportive Cairn Sandals ($115-140)—will immediately recognize that the Bedrock DNA is still present in the Mountain Clog.
Like the sandals, the Mountain Clog has a lightweight zero-drop Vibram sole and an adjustable strap system to secure the heel. But here, the paracord big toe thong gets replaced by a more protective closed-toe upper, available in both leather or a perforated and lined synthetic. Both material versions of the clog include a pronounced toe cap made from grippy climbing rubber, the same stuff a pair of climbing shoes uses to hold onto rock walls (making it inevitable that somebody will send the proj in a pair of Mountain Clogs).
Source: https://www.fieldmag.com/articles/bedrock-sandals-mountain-clog-review