Avoid These National Parks If You're Traveling With A Big Rig
These National Parks Are Not Big Rig Friendly
When it comes to RVs, a big rig is an RV over 40 feet in length. These deluxe RVs can give you almost all of the comforts of home wherever you go, but getting them into national parks can be tricky. For one thing, all national parks have size restrictions that limit the size of the RV you can bring in.
There are two reasons for this. For one thing, the roadways throughout the park might not accommodate large RVs. Many national parks were developed long before big rigs were really a thing. This means the roads in the park might be too windy or may not be wide enough to safely navigate an RV. Another reason national parks have size restrictions is that the campsites are just not big enough to accommodate big rigs. As a matter of fact, only about half of all national parks allow RVs over 35 feet long.
It's a good idea to find out about size restrictions ahead of time when you're planning your vacation. While you're planning, check out the vehicle length restrictions on the national park's website. Even though they always have a good reason for it, you might be surprised at the national parks that don't allow big RVs.
To start with, we've found six popular national parks where you should definitely not take your 40+ foot RV. You can find RV parks and resorts nearby that are more suitable for your big rig with a quick search on RV LIFE Campgrounds or while planning your travels with RV LIFE Trip Wizard.
Joshua Tree National Park, California
Joshua Tree National Park in California is a favorite desert destination for rock climbers and nature enthusiasts. However, you're best to use a nearby RV park as a basecamp for your expeditions into the national park. Below are some of the campground size restrictions for RVs.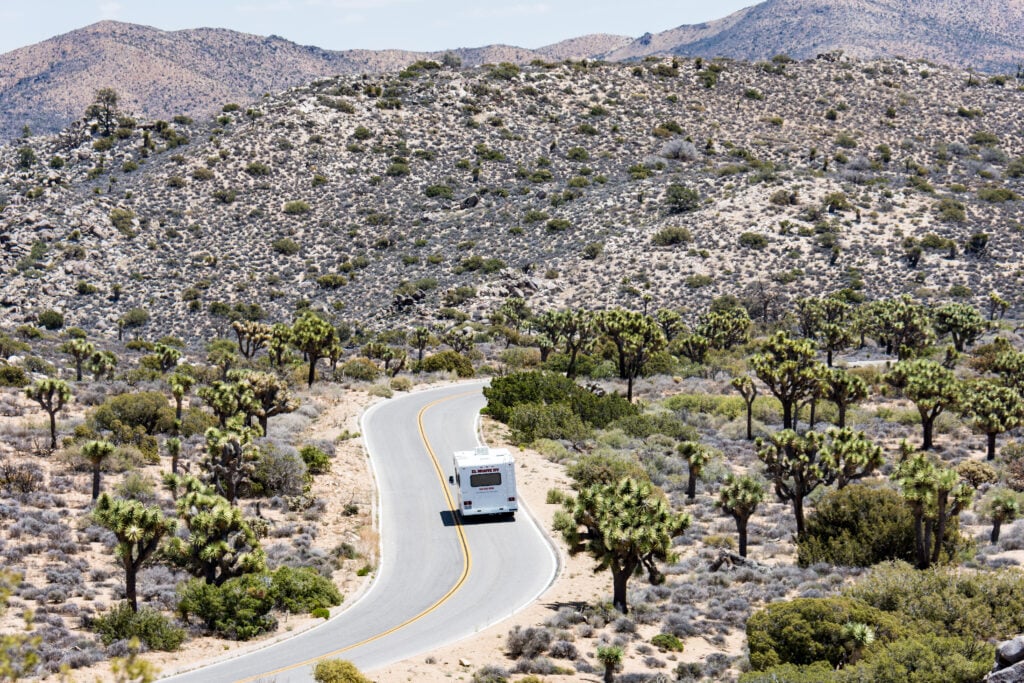 Redwood National Park, California
Redwood National Park in California has wonderful seaside vistas, woodland meadows, and phenomenal redwood trees. It's definitely a must-see park. However, you'll want to avoid this park if you have a big rig. The campsites are small and, besides, the narrow, winding roads through the park are not designed to be navigated by large vehicles.
If you have a big rig and you really want to see this stunningly beautiful park, you can always set up a base camp at a nearby RV park and then drive into the park with your tow vehicle or toad.
Sequoia and Kings Canyon National Parks, California
There are few roads in this park where you are allowed to bring an RV. The roads throughout the park are narrow and winding, and larger RVs just won't fit on the roadways or will cross into oncoming traffic when navigating curves.
While there is some limited RV parking in one area of Sequoia and Kings Canyon National Parks, the thought of getting to them on this park's narrow and winding roads with a big RV could be hair-raising. This is a great place to explore without the RV though. So, making camp at an RV park in nearby Three Rivers and driving to the park in your tow vehicle or toad makes sense here.
Zion National Park, Utah
Zion is one of the most popular national parks in Utah. It's famous for its beautiful rock formations, huge crowds, and lineups. Roads are narrow, and roads in many areas of the park are limited to vehicles 19 feet long or less.
However, the park runs a shuttle service throughout the park, so you could camp at Watchman Campground in the park or near Springdale and catch a shuttle to see the main attractions in the park. Another great option is Zion Ponderosa Ranch Resort, just minutes outside of the park.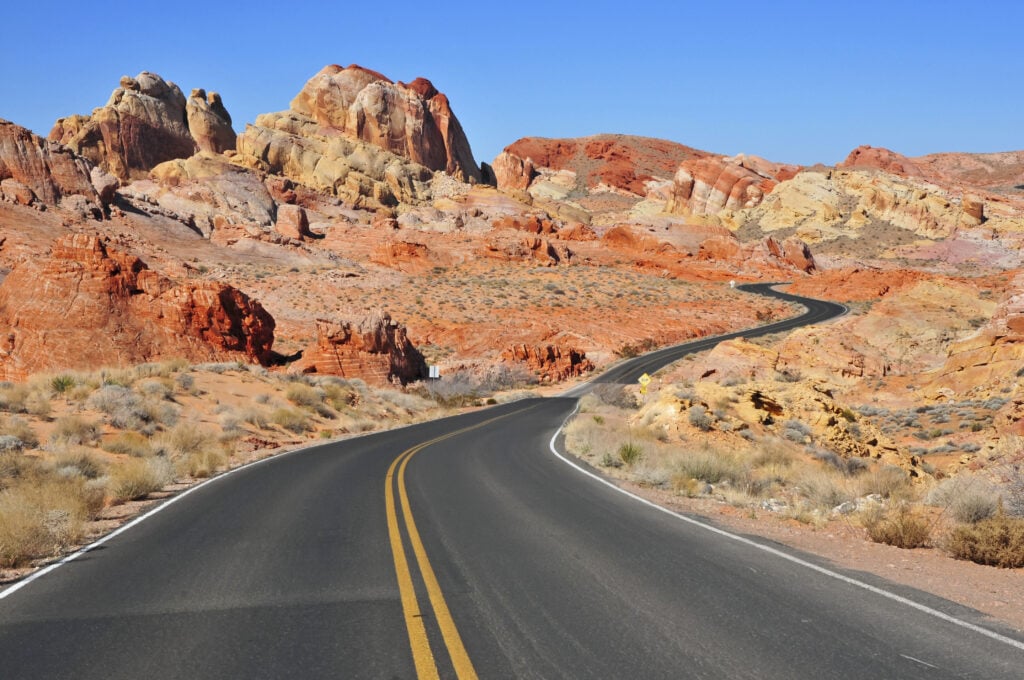 Acadia National Park, Maine
Acadia National Park is a gorgeous, well-forested seaside park with three campgrounds. Most campsites are limited to a combined length of 19 feet, although you can drive a large RV in some parts of the park.
Some of the roads in the park have limits on the size of vehicles that can be driven on them. The following is a list of park roads where oversized vehicles are banned.
Roads where big rigs are banned
Cadillac Summit Road
Echo Lake Beach Road (Only buses with permits are allowed.)
Lurvey Spring Road
Duck Brook Road
Lighthouse Road
The dead end portion of Schooner Head Road (a.k.a. Great Head Road)
Sand Beach Parking Lots
Jordan Pond South Parking Lot
Bubble Pond Parking Lot (excluding Island Explorer buses)
Schoodic Head Road
The portion of Schoodic Loop Road from the Schoodic Woods Day Use Parking Area to the end of the one-way at Wonsqueak.
Arey Cove Road to Schoodic Point. (Excluding traffic specific to the SERC campus.)
With its small campsites and extensive list of roads where RVs and oversized vehicles are banned, Acadia National Park is not big rig-friendly. However, there are nearby RV parks where you can make camp while you enjoy this beautiful park.
Death Valley National Park, California
Death Valley National Park is known for its stark desert vistas and the hottest temperatures of any national park. However, it's also a land of amazing contrasts where fields of wildflowers can suddenly emerge after a rainstorm, and night skies are alive with stars. You'll find five developed campgrounds in the park, including a few that are accessible for big rigs:
Get RV-safe GPS directions
For all of your camping and trip planning needs, look no further than RV LIFE Campgrounds and RV LIFE Trip Wizard. Campground Reviews is a trusted source of campground and RV park reviews offered by camping and RV enthusiasts just like you. With its accompanying RV LIFE App, RV Trip Wizard gets you to your camping destinations utilizing RV-friendly routes specific to your RV and travel preferences.
Been to a campground lately? Don't forget to leave a review! Reviews help other RVers like yourself, and they help the campground. Leave a campground review today!
The post Avoid These National Parks If You're Traveling With A Big Rig appeared first on RV LIFE.