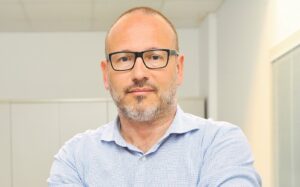 Alessandro Chies, Head of Sales at AL-KO VTE, explains: "The network lets you control the charging management as well as the steady legs, the electric awning, the lighting or the wastewater level. The new interface now also adds the vehicle's connection to the internet cloud."
Wireless control is possible via Bluetooth, Wi-Fi, or voice commands. Every function in and on the vehicle can be accessed using a Bluetooth-enabled mobile phone and the AL-KO VTE app, whether from the driver's seat, the settee in the living area or even the bathroom if required. Alexa can also travel with you as a helpful motorhome assistant. The Wi-Fi connection allows the controls to be used remotely. This does not change the control functionality or the accessibility of on-board data.
As Kling says: "When it comes to sensitive vehicle data in the internet cloud, we naturally comply with strict European data protection guidelines." Customers decide which data packets end up online and who can access them there. Once the connection is established, the information can be used to create analyses of consumption and the use of individual components on your computer at home. And if those carefree holiday spirits lead you to forget where you left your vehicle, you can be guided back to it precisely using the app and geolocation. This function can also come in handy if your vehicle is stolen.
The software for the new gateway ONDA, including the smartphone app, demanded finesse from the development engineers. As Kling explains: "This is not an off-the-shelf product; it requires a lot of background knowledge. In-depth product expertise and security aspects are good motivations for us to keep these issues in-house." Accordingly, AL-KO VT also employs its own cybersecurity manager, who keeps an eye on developments in data security at distinct levels of the company. Another reason for programming in-house is what AL-KO VT sees as the future potential of the data topic.
Source: https://rvbusiness.com/al-ko-vehicle-technology-looks-to-make-motorhomes-smart/