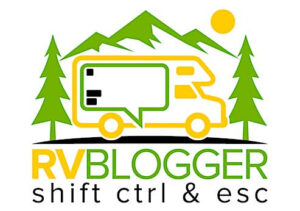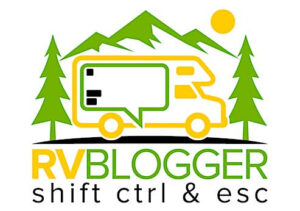 EDITOR'S NOTE: The following is an edited excerpt of a report by RVBLogger.com.
Once rare, RVs with 3 bedrooms are more common than they once were. This is in part because the popularity of full-time family RVing is on the rise. Not surprisingly, so too is the demand for RVs with multiple bedrooms.
Manufacturers are getting creative with their floorplans to meet this need. By incorporating loft spaces and multi-purpose furniture they're able to offer more RVs with 3 bedrooms than ever before.

1. Forest River Salem Hemisphere 353BED
The Forest River Salem Hemisphere 353BED has one of the best kitchens you'll find in any 3-bedroom RV. In fact, in addition to bunks, a loft, and a front bedroom, this RV has both an indoor and outdoor kitchen. Outside, you'll find a bar, griddle, and quick-connect propane hookup all perfect for tailgating.
Inside, the extra-deep island sink, along with the oversized refrigerator and three-burner stove, create the perfect kitchen work triangle. An adjacent appliance nook makes room for all your kitchen gadgets.
But the pièce de résistance is the deluxe french door pantry with room for all of your top-chef ingredients. If you love to cook you'll love this 3-bedroom RV.
2. Dutchmen Voltage Triton 4271 Fifth Wheel
The Dutchmen Voltage Triton 4271 exceeds all bedroom expectations. That's because this RV has not one, but two lofts, in addition to its happy-jack power bunk and sofa. This RV with 3 bedrooms actually has 4!
Since one of those bedrooms is a toy hauler garage with a removable wall, this RV is also the most versatile on the list.
The mid-coach bedroom is another great multi-purpose space. This room includes a wardrobe and pull-out sofa. Whether you use this as a kids' room, an office, or something else you'll appreciate the flexibility this floorplan offers.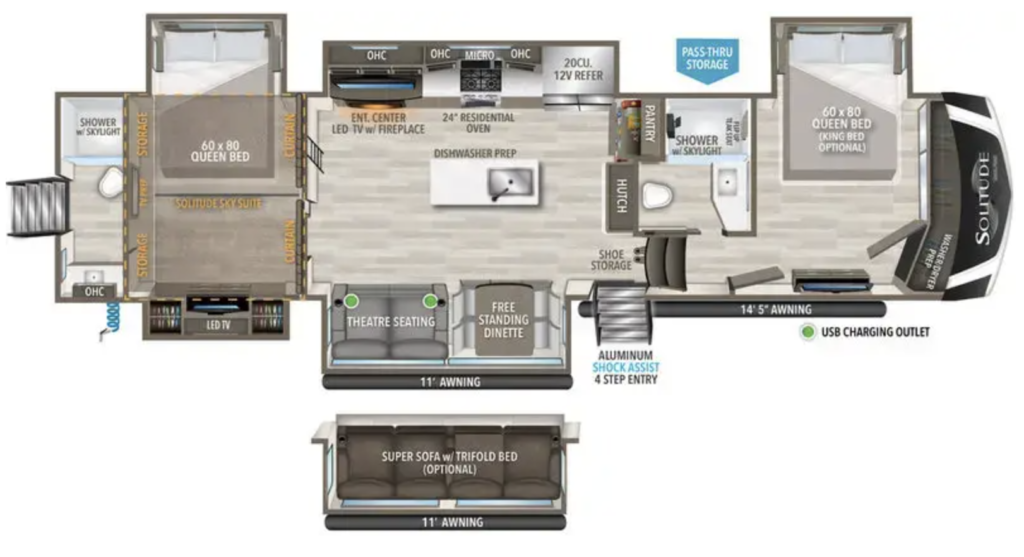 3. Grand Design Solitude 391DL Fifth Wheel
The Grand Design Solitude has the best floorplan of any of the 3-bedroom RVs on our list. All three bedrooms in this fifth wheel are very private. In fact, two of the three sleeping spaces are proper bedrooms complete with a queen bed, closet, television, and door.
The third bedroom comes in the form of a three-walled loft that encompasses the entire space above the rear bedroom. The fourth "wall" has a banister that will keep everyone safe during those "kids being kids" moments.
This is also a two-bathroom coach. Both bathrooms are full baths, and each is located next to one of the bedrooms. The rear bathroom even has a separate door to the outside. This makes mid-day bathroom breaks quick and easy. There's a lot to love about this Grand Design Solitude.
Read the full report at RVBLogger.com.
Source: https://rvbusiness.com/rvblogger-highlights-the-10-best-rvs-with-3-bedrooms/