Adventure Manufacturing Launches the 2024 Scout Tuktut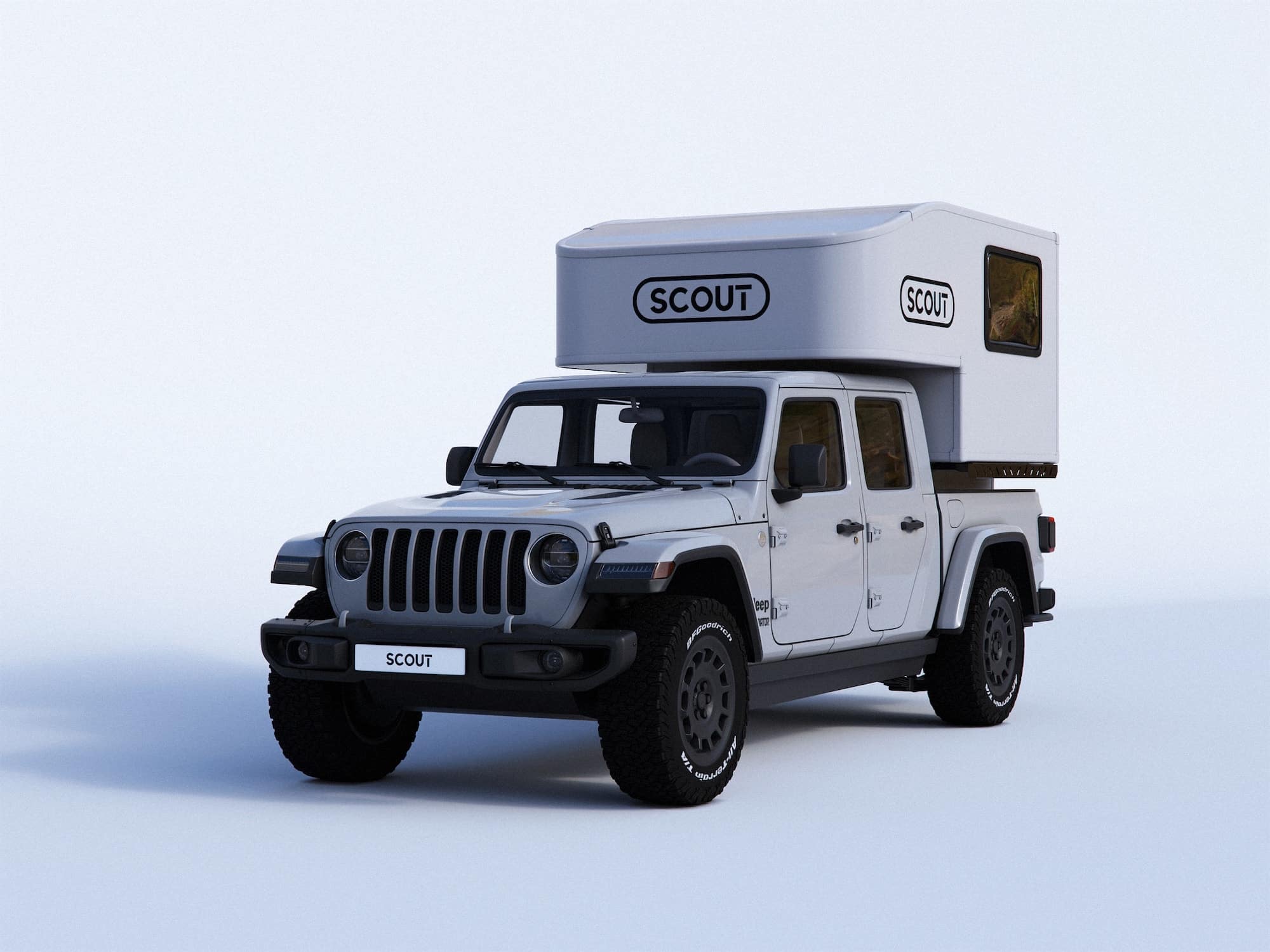 YAKIMA, Wash. – Ringing in at just 634 lbs, the all-new for 2024 Scout Tuktut truck camper from Adventure Manufacturing is "perfectly sized to accommodate a wide range of midsize trucks, including the compact Ford Maverick, Jeep Gladiator, Ford Ranger 5' bed, Toyota Tacoma 5' bed and more," according to information provided by the company.
Sized to sleep 2, with aftermarket customization leaving open the possibility for additional children or pets. Uncomplicated standard features and infinitely interchangeable aftermarket build-out options make the Tuktut anything a consumer wants it to be.
The Explore Series is "made of 6063 Aluminum alloy with T6 tempering, its stronger than industry standards for slotted profiles and has high corrosion resistance," the company states.
These durable features, paired with lightweight functionality, make the Explore Series a natural integration into Scout's minimalist and utilitarian product offerings.
As the smallest model in the Scout lineup, the Tuktut offers a nimble and lightweight camping solution. Tuktut's factory options include removable camper jacks, bilateral bedrail runners, and an all-new powder-coated portaledge bunk extension system. The new portaledge bunk extension allows for a full 80″ sleeping length and features a new Molle design for multifunctional storage solution when in the stow position.
In addition, beyond the standard and optional features available direct from factory, Scout has partnered with one of the outdoor industry's most reputable manufacturers of modular storage solutions – Goose Gear.
MSRPs start at 16,500.
Source: https://rvbusiness.com/adventure-manufacturing-launches-the-2024-scout-tuktut/