2024 Overlanding Bucket List – According to Forrest Galante

It's not exactly a secret that I love to take on new adventures, whether it's hunting down believed-extinct animals in South America or visiting some of the most remote places on Earth. Adventuring and exploring are two of my biggest passions.
This drive to explore led me to an interest in overlanding, a different kind of expedition that focuses on the journey rather than the destination and allows me to immerse myself in nature.
By definition, overlanding is simply self-guided, vehicle-assisted adventuring on land. It's a form of self-reliant travel that involves treks to remote areas, off-roading and overnight camping.
This is a unique type of travel that requires preparation and a trustworthy vehicle that can traverse various landscapes and act as your lodging. My TAXA Cricket Overland camper has been a game-changer this year as I've taken some of my first true overlanding trips.
It's rugged enough to handle challenging terrains, like the isolated beaches of the Baja Peninsula I explored this year. But, it also has features like integrated plumbing and electrical systems that make a long journey more comfortable.
I have even more plans for my overland camper next year, and hope to take it to some of my bucket-list destinations listed below, in 2024.
---
Tracking Polar Bears and Belugas – Churchill, Manitoba, Canada
Manitoba, Canada, is a land of pristine wilderness and remarkable wildlife where you can witness polar bears in their natural habitat.
These majestic creatures gather in Manitoba in the fall as they wait for the sea ice to form. It's an incredible opportunity to observe them up close.
If that's not enough, Manitoba's Hudson Bay is also a haven for beluga whales. Imagine kayaking among these gentle giants and camping under the Northern Lights — it's an adventure you can't miss.
---
The Striped Marlin Migration – Magdalena Bay, Baja, Mexico
If you're a fan of incredible saltwater life and bait balls, Magdalena Bay in Baja, Mexico, is your paradise.
Every year, in late fall, striped marlin embark on their annual migration through these waters. Park your camper on the beach, wake up to the sound of waves, and head out for a day of epic diving and fishing.
It's a dream destination for anglers and divers alike.
---
Fly Fishing in Montana and Idaho
Montana and Idaho are fly-fishing hubs that attract anglers from around the world. These states boast crystal-clear rivers and streams in addition to stunning mountain scenery.
Whether you're a seasoned pro or a novice looking to try fly fishing for the first time, these destinations offer endless opportunities to find your secret spot, cast your line, and reel in some unforgettable memories.
---
Surveying California Condors – Pinnacles National Park, California
Pinnacles National Park is home to one of the most inspiring wildlife conservation success stories — the California condor recovery program.
This remarkable park offers the chance to witness these critically endangered birds soar in the wild. As a conservationist, this is a journey I'm eager to undertake.
Camping at Pinnacles National Park, under the stars, crossing the rugged terrain, and contributing to the conservation of these magnificent birds — it's a true adventure with a purpose.
---
Herping the Monsoon Season in Arizona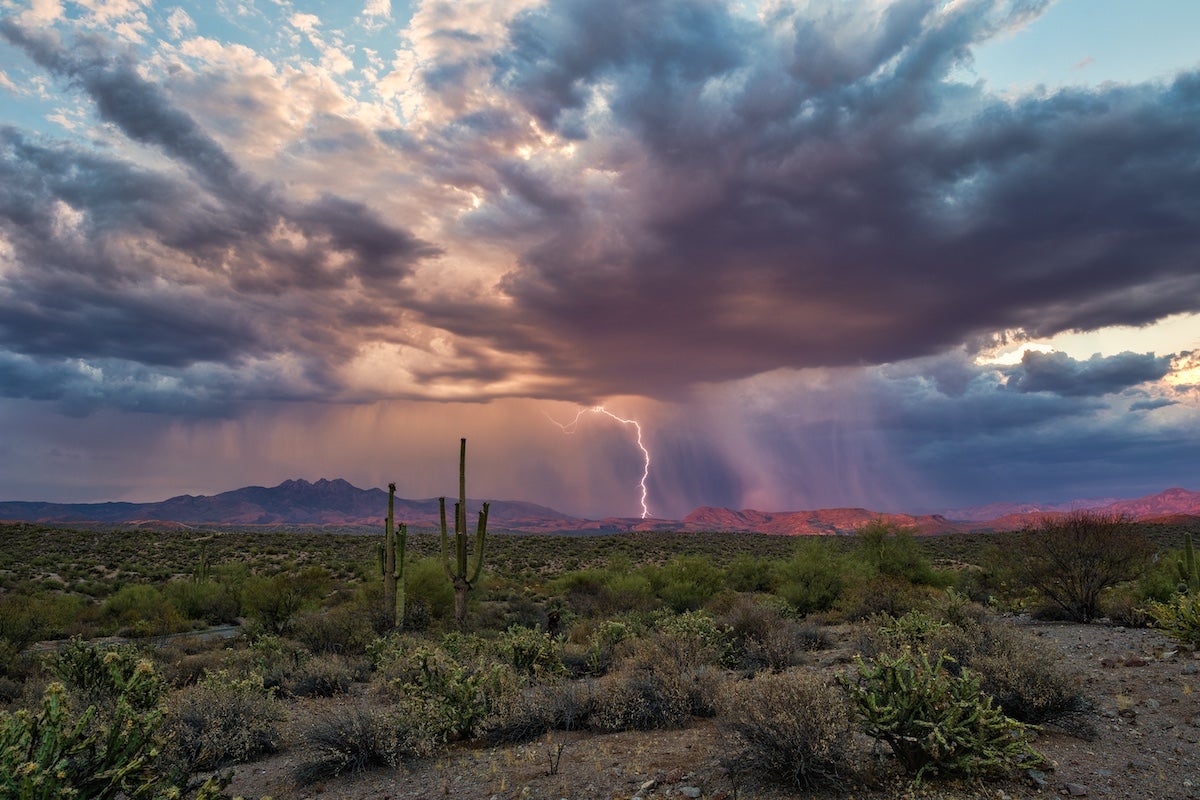 Each year between June and September, Arizona's monsoon season brings the emergence of desert wildlife. From frogs and toads to reptiles like rattlesnakes and Gila monsters, this is a season of incredible biodiversity.
Exploring the Arizona desert during the monsoon brings a chance to see all these creatures firsthand — aka "herping", which is a term used to describe the act of searching for amphibians or reptiles. It's also a great time to enjoy the desert with cooler temperatures and see the landscape in full bloom.
Hopefully, this list provides some inspiration and encourages you to take a leap into overalanding or adventure travel in 2024.
These are just a few of the incredible overlanding journeys you could take. Why not use this upcoming year as a chance to explore outside your comfort zone and venture beyond where you've gone before?
---
The post 2024 Overlanding Bucket List – According to Forrest Galante appeared first on The Dyrt Magazine.
Source: https://thedyrt.com/magazine/lifestyle/2024-overlanding-bucket-list-according-to-forrest-galante/