2023 Canadian RV and Camping Week Set for May 23-28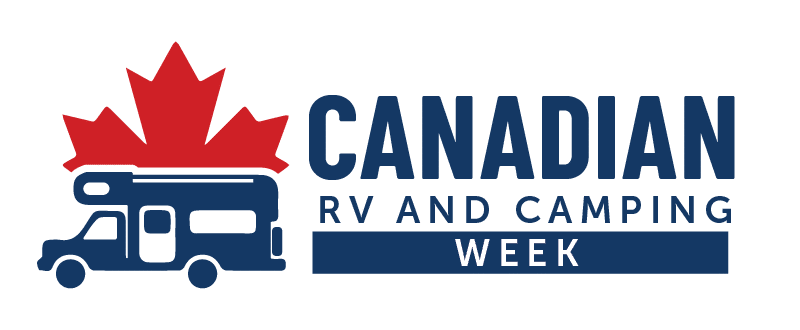 BURLINGTON, Ontario – The Canadian Camping and RV Council (CCRVC) is thrilled to announce the return of Canadian RVing and Camping Week, taking place May 23-28. This year marks the eighth annual celebration of the RV and Camping Industry in Canada, and CCRVC invites all Canadians to join the festivities.
Canadian RVing and Camping Week is a nationwide celebration of the experiences and traditions that make camping and RVing such a beloved part of Canadian culture. With over 1,800 CCRVC Member campgrounds, RV parks, and resorts across Canada, this week is the perfect opportunity to explore the great outdoors and appreciate the beauty of this country.
Camping provides the perfect opportunity to immerse yourself in nature, surrounded by beautiful landscapes and fresh air, where families can affordably gather to forget about the hustle and bustle of the city and appreciate the natural world.
Whether you're camping in the mountains in British Columbia, by the beach in the Atlantic, and everywhere in between, the Canadian outdoors offers a sense of tranquility that is hard to find in any urban environment. CCRVC is committed to ensuring that Canadians continue to experience the joys of camping and RVing in a responsible and sustainable way and is once again asking everyone to follow https://www.camperscode.com/.
Canadian RVing and Camping Week is an opportunity to celebrate the traditions and values that make our industry so special," said Shane Devenish, Executive Director of CCRVC. "We are excited to showcase the incredible campgrounds in our country and invite all Canadians to explore the great outdoors with their families and friends."
Throughout the week, CCRVC will be highlighting the diverse experiences available through camping and RVing in Canada. From small family campgrounds to luxury resorts, there is something for everyone to enjoy. With special events and promotions taking place, this is the perfect time to plan your next adventure.
Cara Csizmadia, CCRVC's membership and benefits co-ordinator is extending a warm invitation to RVDA of Canada Dealers and CRVA Manufacturers to participate in the 2023 celebration. Csizmadia states, "We are looking forward to collaborating with dealers and manufacturers across the country to help highlight the joys of camping and RVing to make this year's Canadian RVing and Camping Week the best ever!"
The Canadian RV and Camping Industry have once again committed to support Care Camps, a charity which gives children with cancer a chance to go camping at one of over 100 specialized summer camps located throughout Canada and the United States.
CCRVC encourages Canadians to follow CCRVC on their social media for updates and information on how to participate in this year's Canadian RVing and Camping Week.
About CCRVC
The Canadian Camping and RV Council is a national, non-profit federation of the Provincial Campground Owners Associations, the RVDA of Canada and the Canadian Recreational Vehicle Association. CCRVC is dedicated to the growth and development of the camping and RVing industry in Canada.
As part of a $6.1 billion RV and camping industry, private campgrounds in Canada not only make a considerable contribution to our economy but to the health and well being of Canadians. The RV sector also directly and indirectly supported an estimated 67,200 jobs and delivered $4.8 billion in added economic value to the Canadian economy from an initial expenditure of $6.2 billion during 2019.
For more information on Canadian RV and Camping Week, please visit – https://ccrvc.ca/event/canadian-camping-and-rving-week/
Source: https://rvbusiness.com/2023-canadian-rv-and-camping-week-set-for-may-23-28/