Winnebago Enters Partnership with e-Bike Maker Blaupunkt – RVBusiness – Breaking RV Industry News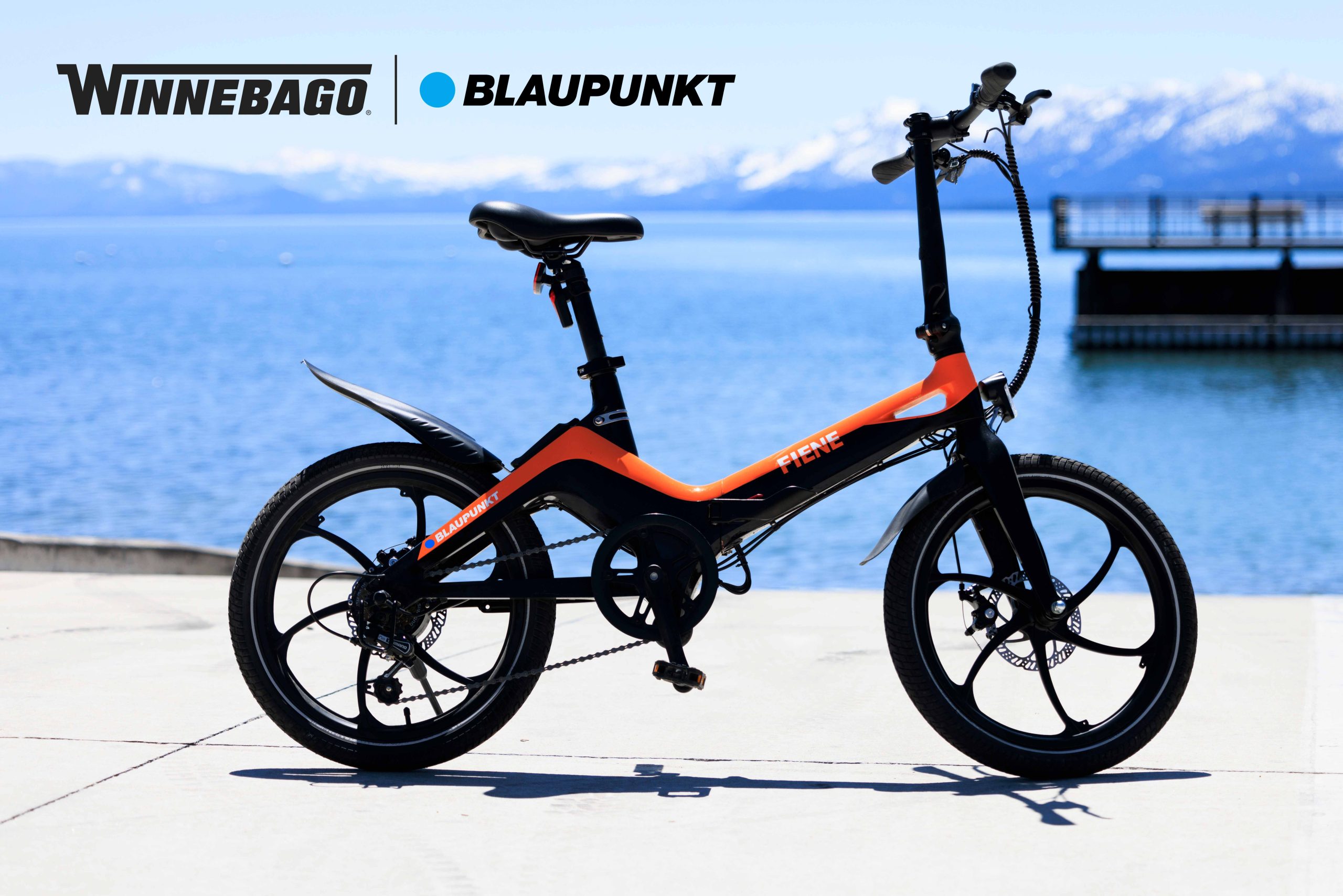 EDEN PRAIRIE, Minn. – Winnebago has announced in a press release a collaboration with Blaupunkt, a well-known consumer electronics company with a reputation for delivering products of unparalleled quality, including its foldable e-Bikes.
Blaupunkt foldable e-Bikes are said to offer a level of unmatched convenience weighing a mere 47 pounds (including battery) with a max payload of 265 pounds, making it one of the lightest e-Bikes available. With a 44-mile range and a top speed of 20 mph, you can #GoWhereYouFeel for longer. When folded, each e-Bike measures just 32 inches in length, 20 inches in width and 24 inches in height. This allows them to easily fit into numerous Winnebago RV models, ensuring that they can accompany you on all your travels without a hitch.
e-Bikes are immensely popular among RV enthusiasts. Their appeal lies in their convenience, eco-friendliness and the ability to explore areas inaccessible by traditional vehicles. Winnebago is excited to offer RVers the exclusive opportunity to own these exceptional, German-quality e-Bikes at an MSRP of $1,599.
To embark on this thrilling journey, simply contact your nearest Winnebago authorized dealer. These dealers are equipped to showcase how Blaupunkt e-Bikes can enhance the RV lifestyle. Whether it's traversing scenic trails, running errands in a nearby town or enjoying a leisurely ride around the campground, these e-Bikes are poised to become trusted companions on the open road. Your Winnebago dealer can arrange a test ride and explain the benefits that Blaupunkt foldable e-Bikes will bring to your RV adventures!
Source: https://rvbusiness.com/winnebago-enters-partnership-with-e-bike-maker-blaupunkt/