Visit Beverly Beach Camptown RV Resort In Florida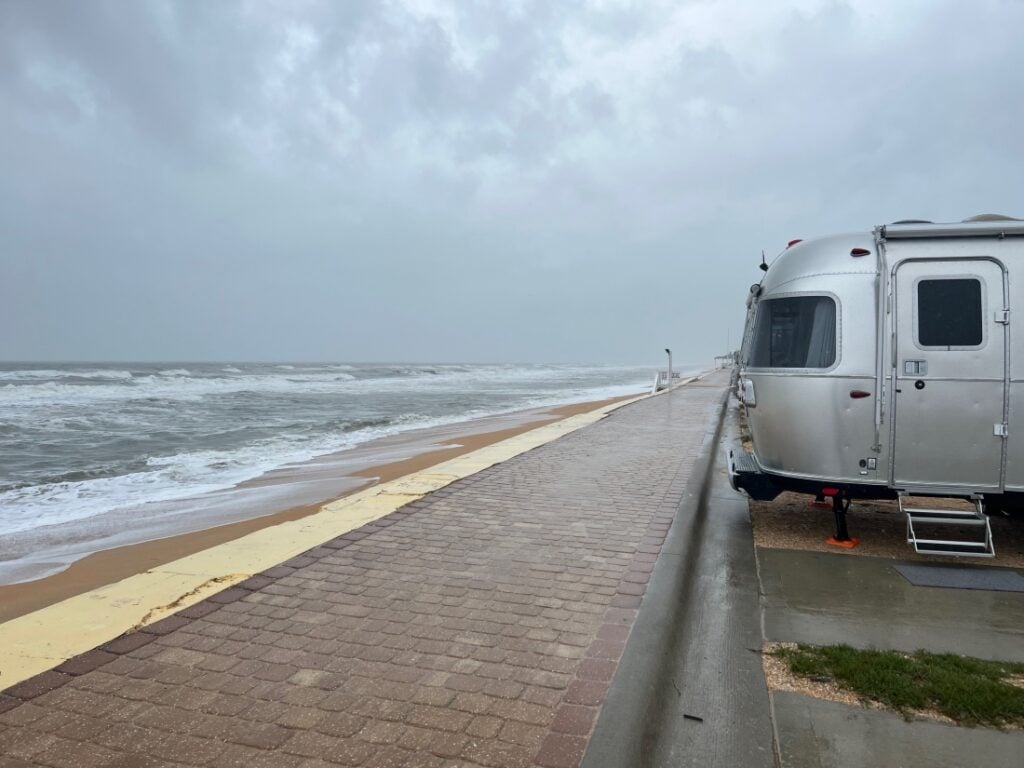 RV Trip Ideas: Explore Beverly Beach Camptown RV Resort
As the cold weather sets in across various regions, many people are in search of a winter retreat. Florida, with its year-round appeal, welcomes both the wintering snowbirds and summer tourists alike. For those with RVs, consider Beverly Beach Camptown RV Resort as your next stop.
Where is Beverly Beach Camptown RV Resort?
Beverly Beach Camptown RV Resort is located at 2815 N Ocean Shore Blvd # A1A, Flagler Beach, FL. It's in the small town of Flagler Beach, but there are several other cities within striking distance.
Popular destinations in the area include Daytona Beach, Palatka, St. Augustine, and Ormond Beach. All of these places have unique attractions that tourists are sure to enjoy!
You don't have to travel anywhere in order to enjoy your visit though. This RV resort is located right along the beach, so you can park your vehicle, pull on your sandals, and enjoy the sand and sun. There are 160 RV sites, as well as a handful of rental properties you can enjoy if you want a more home-like environment.
In addition, each RV site comes with full hookups for water, sewage, and electricity. All the roads within the park are paved and well-maintained, plus the sites themselves are covered in gravel for better drainage. Picnic tables are provided as well, so you can get the full beachside experience.
Resort rates
The rates here are quite high, so be sure to keep that in mind before you book your reservation. However, they do fluctuate throughout the year, and there are some seasons where it's a bit cheaper. Weekends and holidays are extra expensive as well.
Check out the average prices below, or visit the resort website to learn more details.
Premier Beachfront Sites: $170-$215 per night
Beachfront Sites: $150-$200 per night
Oceanview Sites: $100-$150 per night
Camper's Village Sites: $75-$90 per night
A collection of different rental cabins are also available at this park. These are scattered throughout the resort, and several of them have direct beachfront access. Once again, the prices change based on the day, month, and whether or not there are holidays during your visit. However, you can usually rent one for between $115-$250 per night.
Amenities
These resort prices may seem steep, but Beverly Beach RV Camptown Resort has attracted many fans over the years. The location is stunning, and there are a variety of amenities that will make your stay pleasant and comfortable.
For starters, all your basic needs are met within the park itself. Every guest has access to full-service restrooms and bathhouses. There are two separate laundry facilities where you can wash your sandy beach clothes, and there is a place within these laundromats where you can relax and watch TV. Free Wi-Fi and cable are also available throughout the entire resort.
The beach is the biggest appeal of this resort. If you love sand, sun, and sea, you'll be right at home here. There are four different walkways and staircases that grant easy access to the waterfront. Plus, you can get fishing gear and beach items from the camp store.
In fact, you can meet almost all of your needs at the camp store. This storefront sells fresh coffee, gifts and souvenirs, ice cream, snacks, alcohol, beverages, and general campground necessities like firewood and ice.
You'll be well-provided for when you choose to stay here. Every day will be a beach vacation, and there's no need to leave the park if you want to grab snacks or a fun new T-shirt.
Nearby activities/attractions
If you start to feel a bit sunburnt from all your oceanside fun, you can also have a great time exploring the surrounding area. Of course, you can take a trip to one of the nearby cities, but there are also a variety of activities and attractions that are closer to your campsite.
Flagler Beach is a fairly small town, but it still has plenty of unique things to enjoy. You can taste local brews at the Flagler Beachfront Winery, learn the town history at the Flagler Beach Historical Museum, and see the latest displays at the Gallery of Local Art.
There are plenty of nature-based attractions in this area as well. Betty Steflik Park, North Peninsula State Park, or the Bulow Plantation Ruins Historic State Park are all great places to spend the day. They showcase the natural beauty of the area, and can teach you quite a bit about how the town has grown and changed through the years.
Of course, you can also enjoy a variety of beachside activities like boating, fishing, and enjoying fresh-caught seafood!
Speaking of food, there are lots of fantastic dining choices in this area. After a long day of wandering the streets or playing in the water, you'll need a good place to grab a bite to eat. Try some of these local favorites if you're camping at Beverly Beach Camptown RV Resort!
The Golden Lion Cafe
Funky Pelican
Break Awayz
Cajun Beach Boil and Sushi
Flagler Fish Company
Tony's Pizza
Oceanside Beach Bar & Grill
Don Luigi's Gourmet Kitchen
Turtle Shack Cafe
Java Joint Beachside Grill
Next Door Beach Bistro
Beach Belly Bob's Sandwich Shop
And more!
No matter what your budget is or what type of food you're looking for, there's an option somewhere in Flagler Beach. Best of all, many of these restaurants are located right on the coast, so you can admire the ocean while you eat.
Resort reviews
Finally, let's wrap up by exploring some reviews for this resort. Beverly Beach Camptown RV resort has an excellent 8.2/10 average rating on RV LIFE Campgrounds and is a highly favorited park on the platform.
Guests commented that it's absolutely perfect for beach lovers. The resort itself took a back seat in many of these reviews because people were so focused on how nice it was to be right next to the sand and waves.
According to a recent visitor,
"Fantastic! Our view was sunrise
The beach
The beach
The beach
Perfect
I did not want to leave! Walked the beach every morning with my dog
Sat in the sun
Took naps
Perfect
And the staff was great
We will be returning We camped at Beverly Beach RV Camptown RV Resort in a Motorhome."

– via LilaLilly
However, there were a few common complaints to consider if you want to stay here. First of all, the price cannot be ignored. This is an undeniably expensive resort! Fortunately there are cheaper days and seasons when you can visit, but you should still expect to pay at least $100 to stay here for the night.
In addition, some visitor noted that the park felt a bit cramped, and there are limited space between sites. This varied based on the person though, so it really depends on which site you stay at. Overall, the guests agreed that this is a wonderful place to stay if you want to enjoy a beach vacation. For many people it was well worth the price!
Plan your RV adventure with ease
RV LIFE Trip Wizard is the ultimate online planner for your next RV vacation, offering the convenience of mapping out RV-friendly routes. It's designed to find attractions and must-see sites tailored to your RV & travel preferences. Pair it with the RV LIFE App for a comprehensive planning tool, and begin crafting your perfect journey now!
Related articles:
The post Visit Beverly Beach Camptown RV Resort In Florida appeared first on RV LIFE.
Source: https://rvlife.com/beverly-beach-camptown-rv-resort/