Unique Camping Locations: Tipis, Trains, and a Can-per?

There are a lot of unique camping accommodations in the world. Have you ever dreamed of staying in a tipi or in a train car? How about a giant bean can? No matter what you're looking for in your camping locations, there's a chance that it's out there. Below, we share some unique camping options to spice up your camping adventure.
Tipis, Bryce Canyon National Park, Utah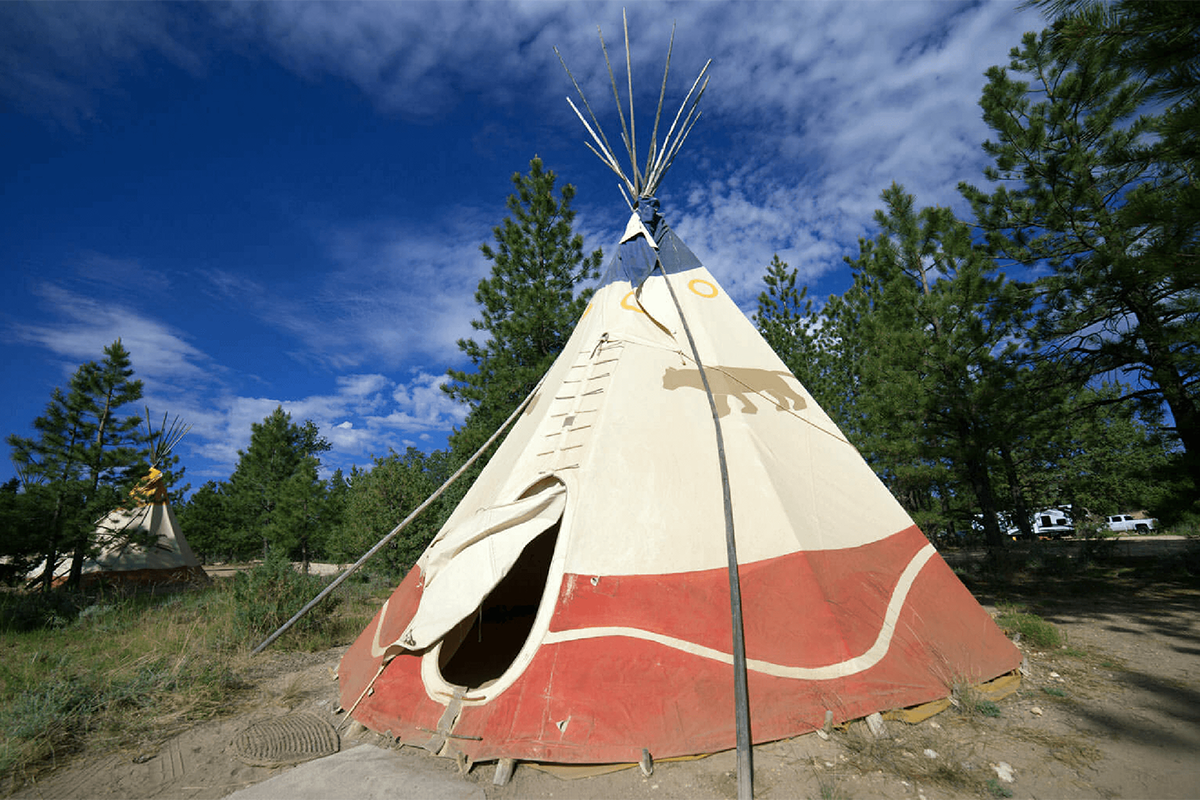 Ruby's Inn, located outside of Bryce Canyon National Park, offers 10 tipis for a unique camping experience. Each tipis can sleep up to eight adults comfortably. There is no electricity or plumbing and you'll have to bring all your own gear, but this is an amazing bucket list experience. Whether you decide to cook all of your meals over a fire, on a camping stove, or you decide to have a meal at Ruby's Inn restaurant, this is a great place to stay. Plus, you'll be right outside of Bryce Canyon National Park, so getting into the park will be easy.
Train Car, Pigeon Forge, Tennessee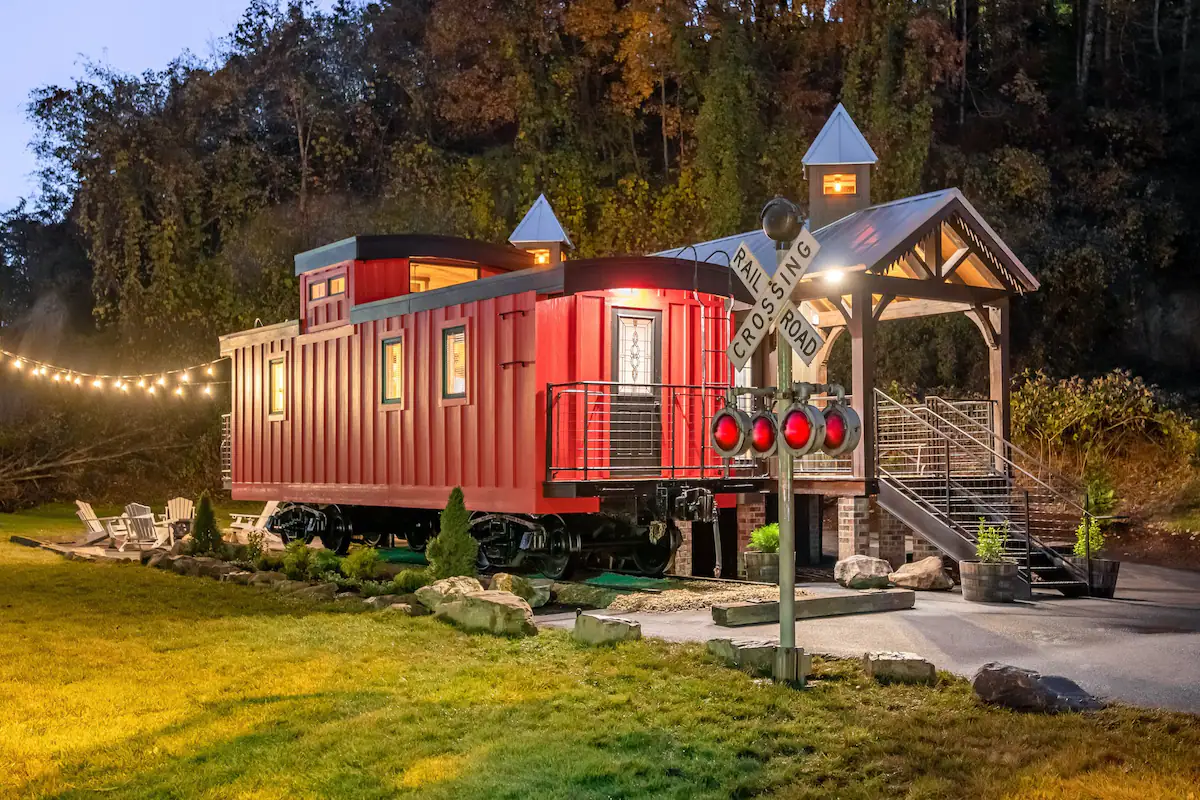 Currently listed on Airbnb, this train car is conveniently located close to the many tourist attractions in Pigeon Forge. The location also offers quick access to Great Smoky Mountain National Park. The train has two bedrooms,can sleep four, and it even has its own hot tub.. East Tennessee has a number of excellent restaurants and activities to explore, and make sure you check out one of the many mountain coasters in the area.
Treehouse, Savage River State Forest, Maryland
At Ella's Enchanted Treehouses, you can stay in a treehouse just minutes away from Deep Creek Lake or Wisp Ski Resort. With four stunning treehouses to choose from, there's something for everyone. It might even make you decide to live in one permanently. My personal choice would be the Daydreamer, a stunning treehouse that sleeps six and has some unreal views (though, I'm sure they're all beautiful).
Glamping Unit, Big Cedar Lodge, Illinois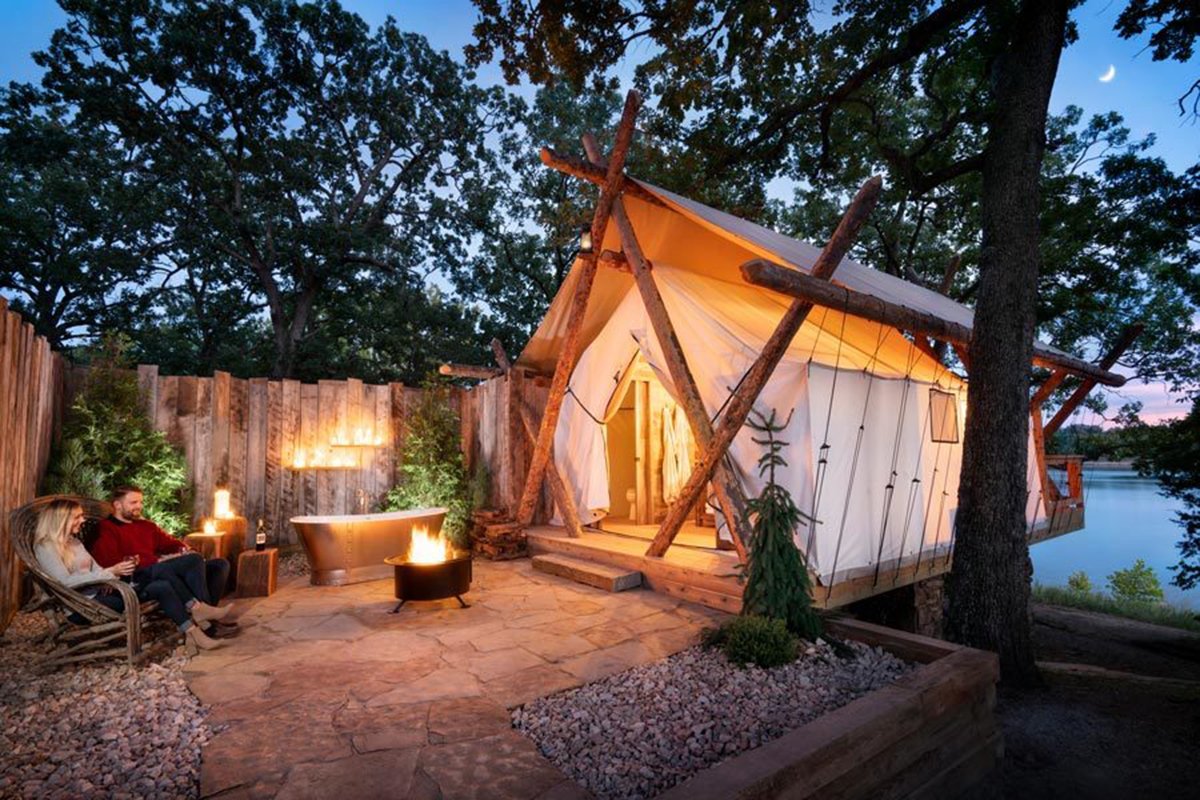 If you're looking for an elevated camping experience, Big Cedar Lodge at Camp Long Creek in Illinois is a phenomenal choice for your next campaign adventure. At Camp Long Creek, the fun doesn't end when the sun goes down, in fact, it's just beginning. When you're visiting this serene area, you will take in the breathtaking beauty of Table Rock Lake and participate in some of the best water sports in the United States.
Eco-Retreat at Aramash, Haywood, North Carolina
This campsite is a little different from the ones we've previously covered. This is a campsite that is tent and RV-compatible and has a whopping 120 acres for you to enjoy. This Eco-Retreat in North Carolina feels like your own private mountain. Explore the lush, old-growth forests, and of course the stunning mountain view. There are only a few campsites at this retreat, so make sure you reserve in advance.
Under Canvas Acadia, Acadia National Park, Maine
With several accommodations in different U.S. National Parks, Under Canvas is a great way to camp close to your favorite national park. Under Canvas Acadia is the perfect place to visit if you're looking for a beautiful New England getaway. This location features 100 acres of waterfront land where you'll experience the beauty of the Northeastern coastline. Under Canvas is taking reservations for their 2024 season, so it's a great time to start booking your 2024 summer vacation.
Bush's Baked Beans Can-pers, Various Locations
Last but not least, we want to share a unique camping option that we bet you've never heard of. In April of 2023, Bush's Baked Beans announced their Can-pers that would be coming to three national parks in the United States. This was started as a partnership between Bush's Baked Beans and the National Parks Foundation and let's just say, the can-pers are pretty awesome. Decked out in bean-themed decor, those who won the can-per sweepstakes definitely got to take part in some cool camping. With the sweepstakes over, we don't know what will become of the Can-pers. Keep your eyes peeled though as you don't want to miss a chance to stay in one of these unique structures.

Source: https://outdoors.com/unique-camping-locations-in-the-us/