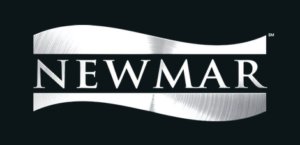 [embedded content]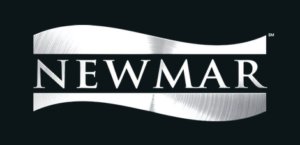 COLORADO SPRINGS – Newmar President Casey Tubman and Vice President of Sales & Marketing John Sammut took a direct approach in their presentations Wednesday to kick off the OEM's 2023 Dealer Meeting event, which continues today at the Broadmoor Resort in Colorado Springs.
In addition to the normal pleasantries typically associated with such a gathering, both executives addressed the soft market while offering initiatives to help dealers overcome the cyclical downturn. Both pledged Newmar's commitment to improve in all aspects, including product quality that might have suffered during the pandemic. And both spoke of how the Nappanee, Ind.-based manufacturer is poised to emerge from this "pandemic hangover" and reaffirm its status atop the motor coach segment.
All of which is not to overlook the fact that Newmar also introduced its 2024 model year lineup. Indeed, there were enhancements and improvements up and down the OEM's 13 Class A and Super C brands, most notably were comprehensive revamps to the Ventana and London Aire lines.
Tubman: 'I'm Fiercely Protective of the Newmar Brand'
Tubman used the opportunity of his first Dealer Meeting as the president of Newmar to clearly state his intentions. He began by acknowledging the legacy of those who came before him, including Mahlon Miller, the cofounder of Newmar who recently passed away. He then addressed his status as one who's coming to Newmar from outside the RV industry.
"While I bring fresh eyes to Newmar," said the former Whirlpool executive who joined Newmar in July of 2022, "I'm fiercely protective of the Newmar brand and what it stands for. I'm not here to reinvent Newmar. I'm not here to turn the apple cart upside down, and as you may recall from Mike Happe's speech last year, neither is Winnebago. We all want Newmar and your businesses to grow together. We will continue to run our business the way we have – (with) the strength and credibility that comes with being a Winnebago company, but rooted in the way Newmar has done business honestly and fairly."
Following that, Tubman touched on the current state of the market, which he called the "pandemic hangover." He said Newmar is managing through the current cyclical downturn and, at the same time, preparing the company for "being a leader when the industry takes off again."
"I know you all want to know when will we be out the woods. When will the pandemic hangover let up?" Tubman said. "While I can't change the economy for us, I can tell you there's so much to be energized about today. We have for the most part resolved our supply chain issues that would affect or limit your ordering. Our supply chain is stable and ready for you to order what you want and need for your business as you normally would."
He also told dealers that they have heard the "grumblings" from some about the poor quality of units produced by Newmar and other OEMs during the pandemic years. He pledged that those issues have been addressed.
"Newmar built its brand name on delivering quality products and I want you to hear it straight through me. Our quality will move up to the reputation we've earned, and it will only get better for you. We'll continue to provide the best products of anyone out there, and we will set the standard at the next level," Tubman said, adding that Newmar has also gone to great lengths – and cost – to keep price increases essentially flat on as many models as possible.
Tubman concluded his presentation by asking dealers to partner with Newmar in two areas. First, Newmar and its dealer partners must provide a level of customer experience that's better than anyone in the industry.
"From the corporate side, that looks like us focusing on bringing new products to the market that entice your customers, both existing owners and prospects. Listening to them and their needs and ideas, proactively seeking them out and then being responsive in what we develop for them," Tubman said. "From your side as dealers, it's about embracing our mutual customers and getting even closer to them than you already are. Shaking each one of their hands and understanding them on a personal level."
The second partnership opportunity has to do with sales and marketing initiatives. "We want to help you monitor what sells today, what can generate future retail sales, and then strategize about your inventory for tomorrow. We have the data on what sells with consumers, as well as how you track them online. We're ready to put it to work for you and your business," he said.
Sammut: 'Order What You Need and Take What You Order'
As he has done for the last several dealer meetings, Sammut took the stage dressed in a costume appropriate for the location of the event. In this case, with Colorado Springs being home to the U.S. Air Force Academy, Sammut was dressed as a fighter pilot. With Kenny Loggins' "Highway to the Danger Zone" playing in the background, Sammut playfully acknowledged his resemblance to Pete Maverick Mitchell, Tom Cruise's character in "Top Gun."
Getting down to business, Sammut said the meeting's theme of Soaring to New Heights was more than just a meeting slogan. "At Newmar, we look at the future as being full of unlimited opportunities for growth, no matter what headwinds the RV industry and our company may encounter. Newmar believes that there is no limit to what we can achieve together and how far up we can go with this powerful brand of great products, exceptional services we provide, and strong partnerships with our dealers," he said.
While the bulk of Sammut's presentation was on the model year changes to Newmar's lineup – look for further coverage of this on RVBusiness.com tomorrow and in the May/June issue of RVBusiness – he also cleared the air on the company's business goals for this year. Most notably, he said Newmar is looking to conduct business much as it did prior to the pandemic.
"At the last couple of Newmar dealer meetings you've heard me talk about 'allocation' or 'manage demand.' These are two terms that you will not hear from me or from anyone else representing Newmar here in Colorado Springs," he said. "What I do want to emphasize is that business for the 2024 model year will be conducted as it was pre-COVID. So the message I'm communicating this morning is simply this; order what you need and take what you order. That was our mantra before the pandemic and now it's our way of ushering in a return to business as usual at Newmar."
Continuing on this topic, Sammut said 2024 Class A orders placed during the Dealer Meeting would not arrive on dealer lots until late August or early September, and due to chassis constraints 2024 Super C orders not until October. "So, the Newmar 2023 models you still have yet to receive will be critical towards supporting your retail sales and financial success through the summer and well into autumn," he said.
Sammut also announced two key measures to help dealers through the current selling season, The first is dealers are allowed to advertise certain 2023 Newmar gas and core diesel products for specific dollar amounts below MSRP. The second is a customer rebate initiative running May 1 through June 30. This second addition of Newmar's customer rebate initiative, he explained, is enhanced and expanded with the 2023 Kountry Star incentive increased to $12,500, and Dutch Star added to the New Aire $15,000 customer rebate.
To conclude his presentation, Sammut, who is retiring at the end of May, shared his personal reflections on his career and thanked the many people who helped shape his 19 years at Newmar.
"My hope is that Newmar, in some way, has benefited from my time here as much as I've been blessed with the opportunity to work for this great company for the last 19 years. It has truly been my honor and privilege," Sammut said, who then left the stage to a standing ovation.
Source: https://rvbusiness.com/tubman-sammut-keynote-2023-newmar-dealer-meeting/