Trail Runner Hilariously Captures a Run When You're Stuck in the Suburbs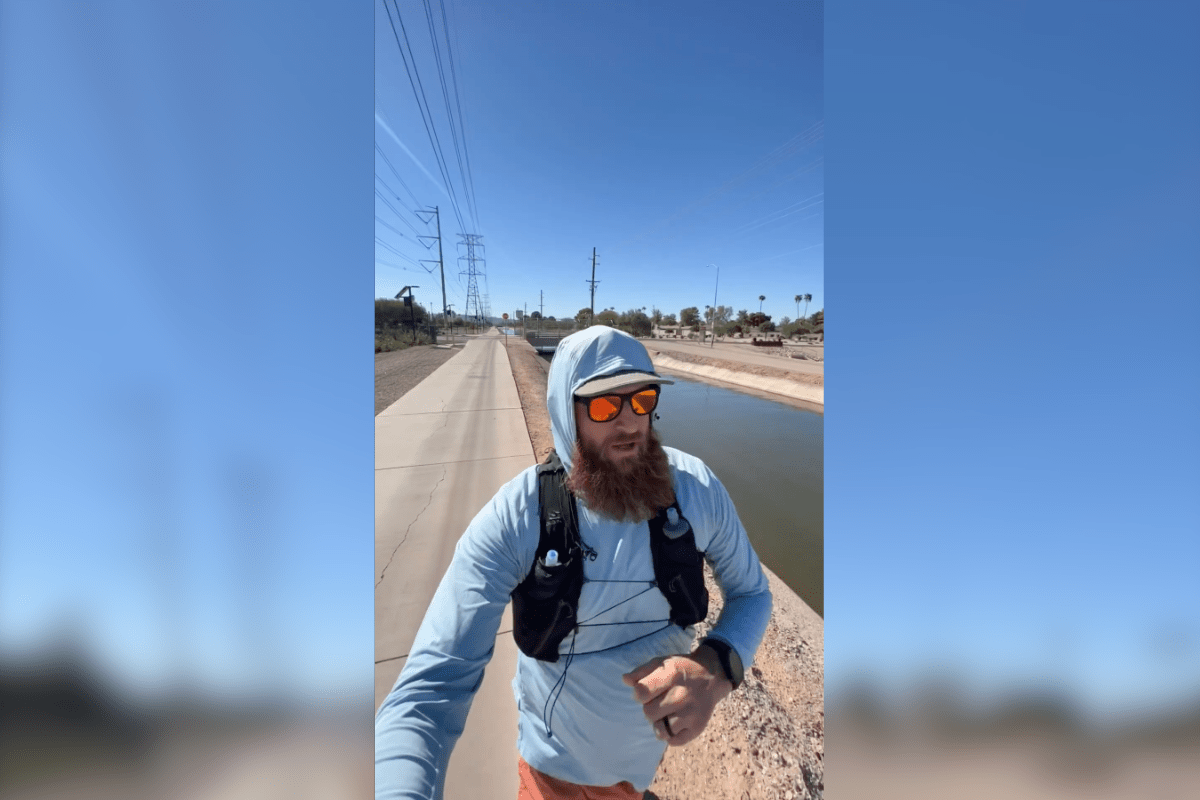 Chris Morrison, an ultra runner and social media influencer, made the perfect video of a trail runner stuck in a suburban neighborhood. It's a video that many trail runners can relate to.
Morrison, who lives in Arizona, starts the video by saying, "I'm living in denial today. I wasn't able to make it to the mountains, so I have to run around my neighborhood."
The video starts with Morrison leaving his house and heading down the road by running alongside the sidewalk and commenting on the great "single track" trail. He heads to a playground to get some elevation gain and summits the toys before "bombing down" the opposite side. Finally, the runner arrives at a water crossing, which is a pretty grimy-looking canal. Ultimately, he opts not to cross it.
Morrison is trying to get as many steps as possible while training for the Black Canyon 100k. That's a 62-plus mile run through a saguaro cactus forest in Arizona. The race is a qualifier for the famous Western States 100 Mile Endurance run.
While the video is hilarious and relatable for many people who love the outdoors, it's a good reminder that not everyone has easy trail access. While some, like Morrison, can drive to a park, others cannot access outdoor spaces. A 2020 report found that 100 million Americans could not enjoy the outdoors easily. Recent studies show outside spaces are highly beneficial to your health. So be sure to show some appreciation for your local trails today.
Source: https://outdoors.com/trail-runner-hilariously-captures-a-run-when-youre-stuck-in-the-suburbs/