Top 8 Epic Ice Climbing Destinations in North America

Ice climbing is one of the most exhilarating and adventurous winter sports around. Scaling frozen waterfalls with axes and crampons is an experience that is hard to match. Whether you're just getting into the sport or are a seasoned ice climber, here are some epic destinations you should check out.
1. Lake Willoughby, Vermont, USA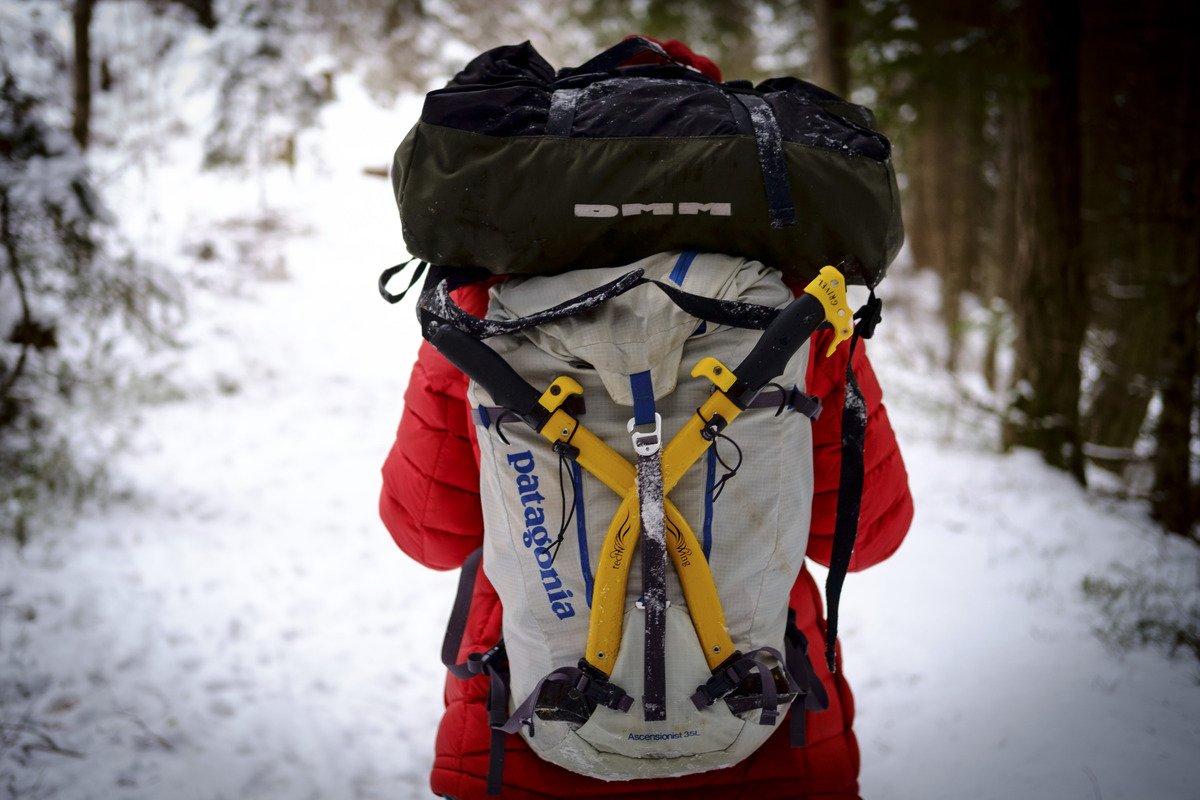 Lake Willoughby is renowned for its challenging ice climbs, including steep, sustained routes. The lake often freezes, creating vertical ice pillars that attract advanced ice climbers. The stunning setting surrounded by cliffs adds to the allure of this incredible east coast location.
2. Newfoundland, Canada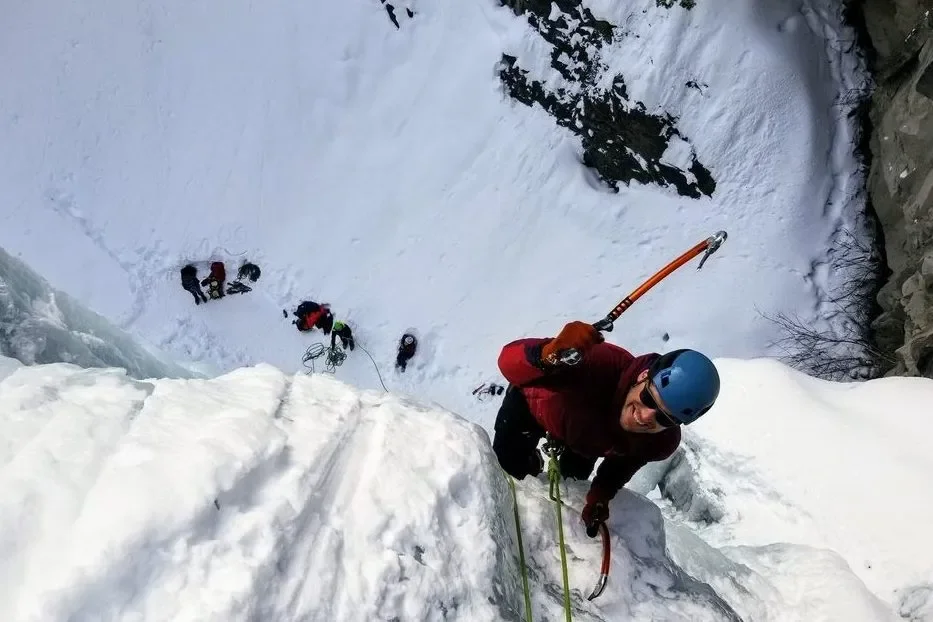 Newfoundland may not be top of your list for a vacation, but when it comes to ice it is right at the top. This area offers a diverse array of ice climbing opportunities, from coastal sea ice to inland frozen waterfalls. The unique combination of ocean views and challenging climbs makes it an appealing destination for adventurous ice climbers seeking a variety of experiences.
3. Cody, Wyoming, USA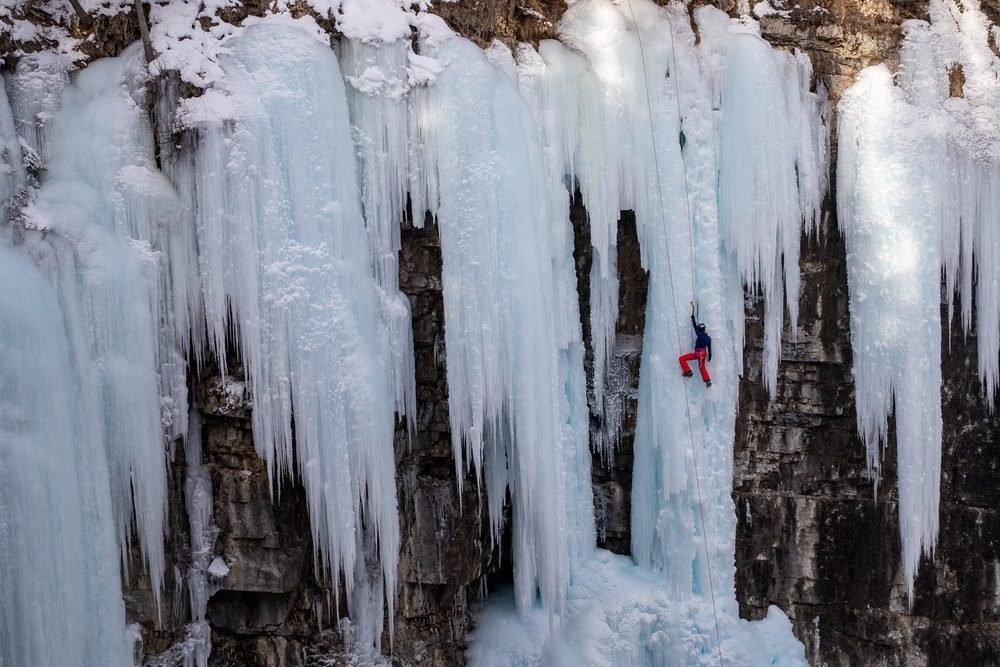 If you've been to Yellowstone National Park, you probably visited during the summer. However, if you're looking for ice to climb, Cody, which is located near Yellowstone National Park, is famous for challenging ice climbs in the South Fork Valley. While the region offers a mix of single-pitch and multi-pitch routes, the long, adventurous multi-pitch routes attract climbers looking for a remote, rugged adventure.
4. San Juan Mountains/Southwestern Colorado, USA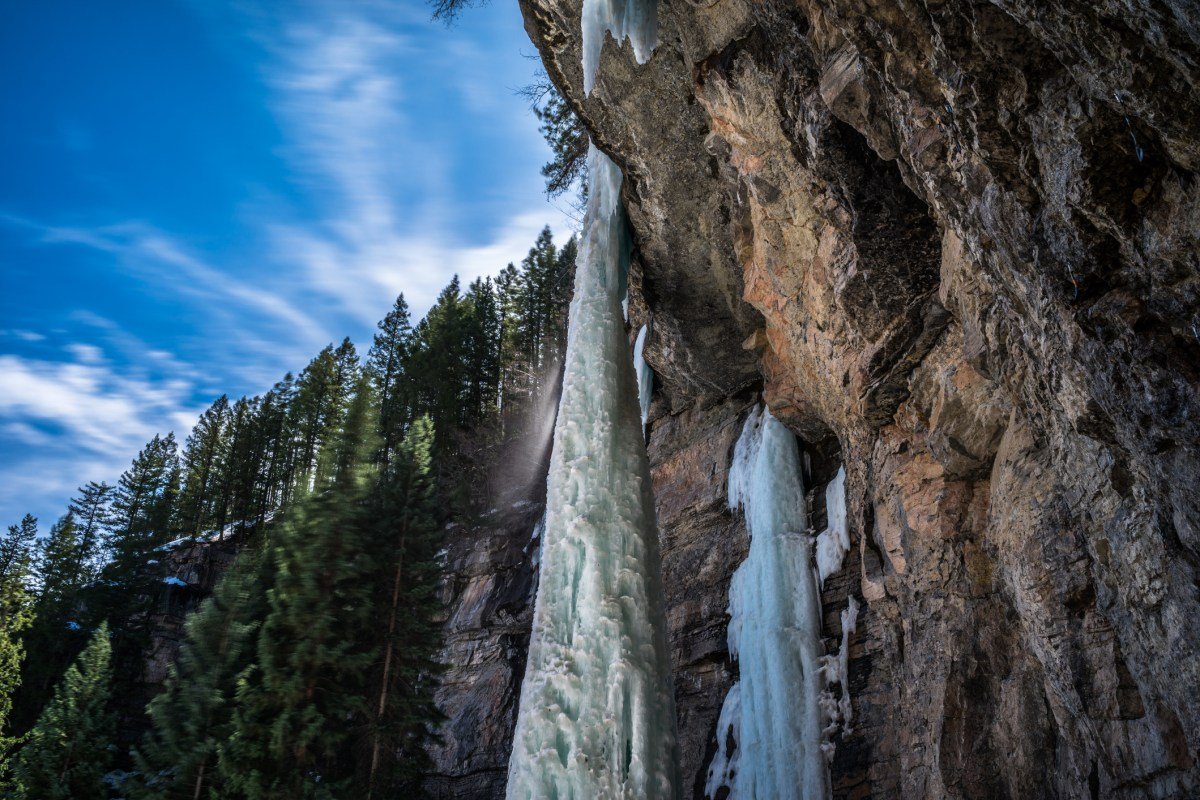 Nicknamed the "Switzerland of America," Ouray, Colorado is a stunning year-round vacation destination. During winter, Ouray and the surrounding region are famous for the extensive and diverse ice and mixed-climbing options. From Ice Parks in Ouray and Lake City to backcountry routes in the San Juan Mountains, climbers can find everything from beginner-friendly areas to advanced alpine climbs. The diversity of options, as well as the breathtakingly steep mountain setting makes it a popular destination.
5. Banff National Park, Alberta, Canada
Banff National Park is another lovely destination no matter what time of year you visit. The Stanley Headwall is located in Banff National Park and is famous for its steep and challenging ice climbs. This wall draws experienced climbers seeking adrenaline-pumping ascents. The stunning alpine scenery and technical nature of the climb contribute to its appeal.
6. Ghost River Range, Alberta, Canada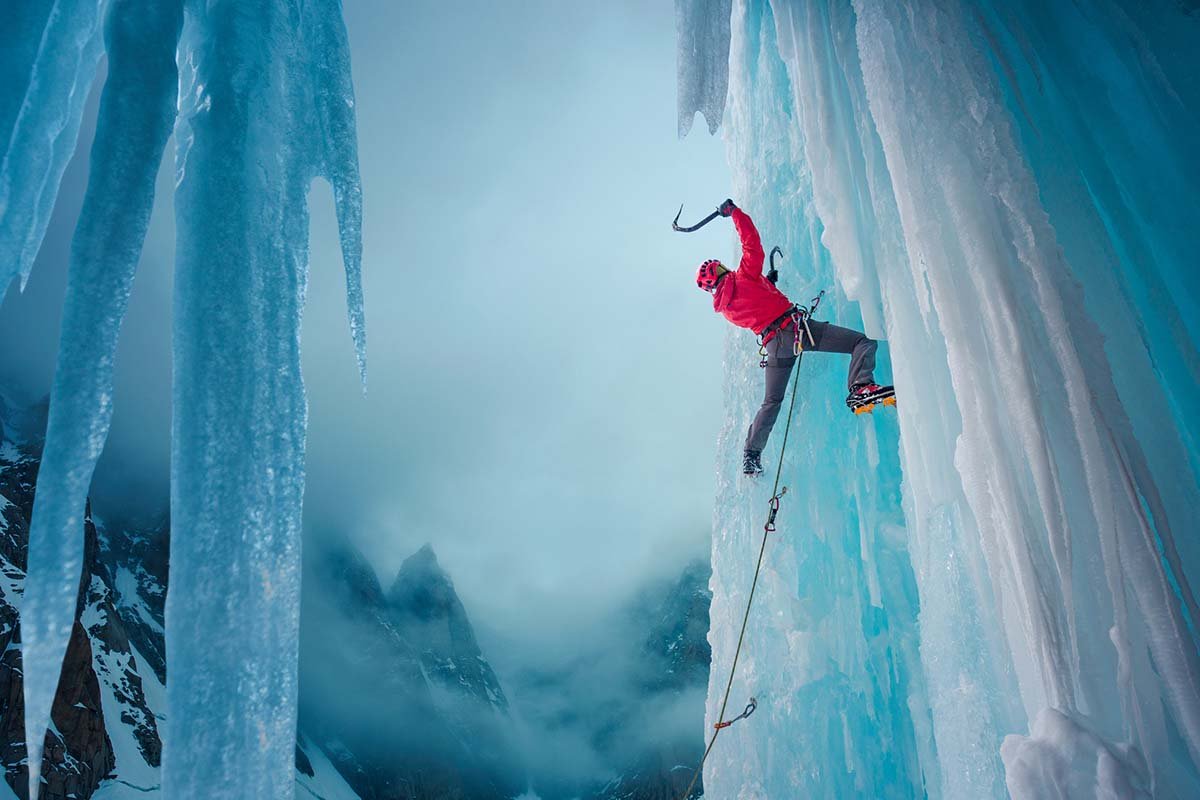 If you're looking for an off-the-beaten-path location, the Ghost River Range is a great option. This area offers a remote and wild ice-climbing experience. Its uncrowded nature, coupled with a healthy mix of ice and mixed lines accessible through challenging approaches, attract climbers seeking solitude and adventure in a pristine setting.
7. Hyalite Canyon, Montana, USA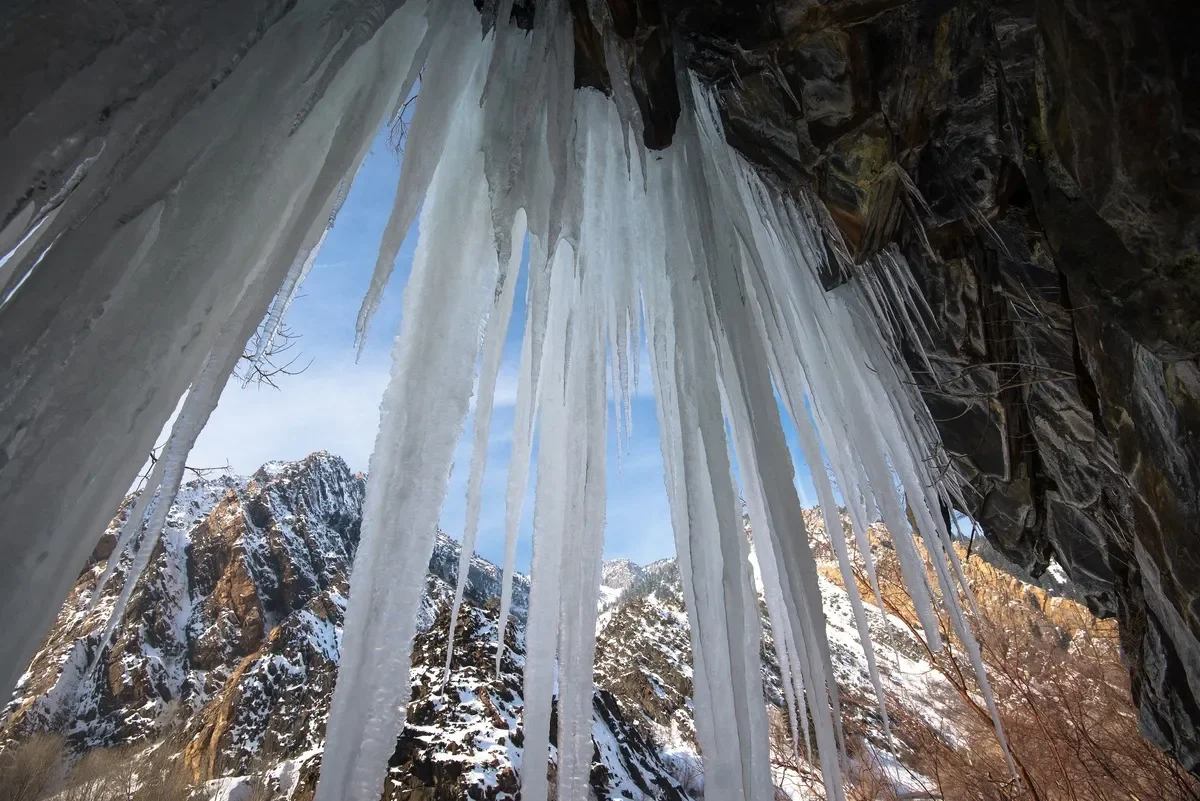 Montana is often associated with wide open skies and cowboys; however, winter activities abound in this state. Hyalite Canyon near Bozeman, Montana is an extremely popular ice climbing destination with a range of routes, including epic mixed climbs, fat single-pitch flows, and challenging multi-pitch lines. Reliable ice conditions, accessibility, and diverse climbing options make it a favorite among climbers of all abilities.
8. Valdez, Alaska, USA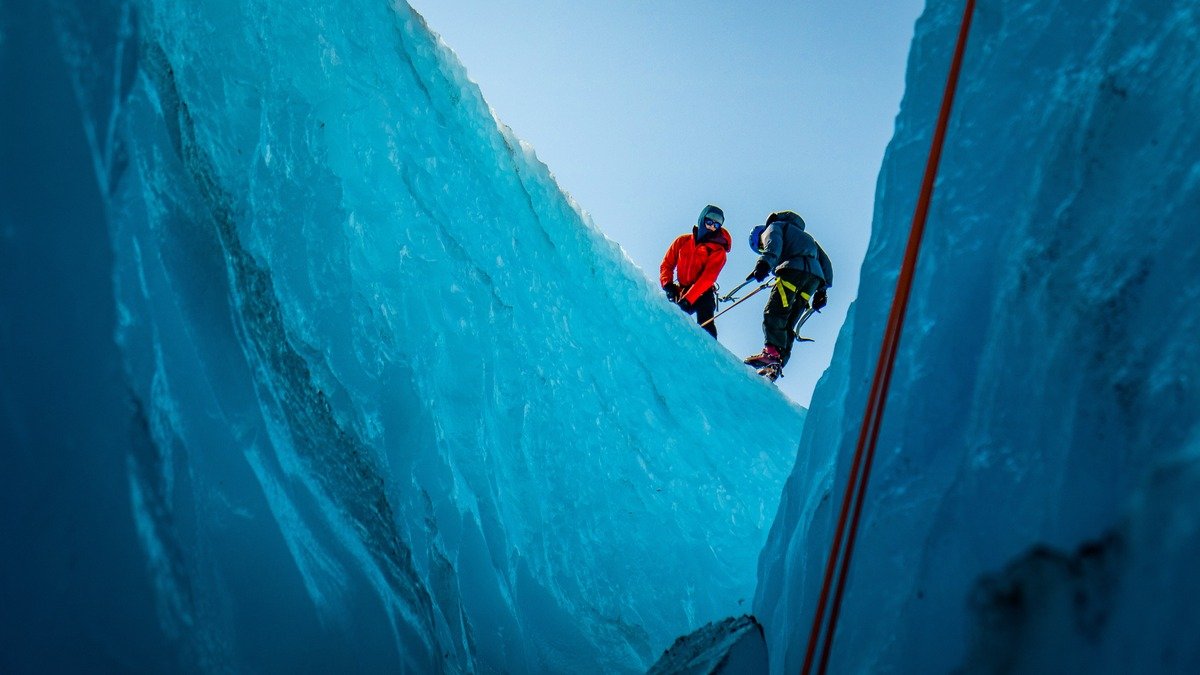 Located right on the coast in southcentral Alaska, it may be surprising to hear that Valdez is a paradise for ice climbers. This region offers numerous icefalls and frozen waterfalls, including the famous Bridal Veil Falls. The vast Alaskan landscape and sheer size of the climbs contribute to the area's reputation as an unforgettable ice-climbing destination.
Source: https://outdoors.com/top-8-epic-ice-climbing-destinations-in-north-america/