Tommy Corey's Portraiture Reshapes Outdoor Culture's Narrative

In 2018, Tommy Corey was thru-hiking the Pacific Crest Trail (PCT), a 2,650-mile trail from Mexico to Canada, and taking a day off in Wrightwood. He was there with a group of hikers all hanging out, resting, and cooking meals. Picking up his camera, he said to his friends, "Hey, grab a piece of gear and let's pretend we're models. It'll be funny."
Tommy's been a photographer since he was 12, and his expertise lies in fashion and editorial photography. As he captured photos of the filthy hikers around him, tired backpackers transformed into supermodels. They modeled their sleeping bags and their headlamps. They caressed their sporks, eyes full of smolder. He started putting the photos up on Instagram and called it "Hiker Trash Vogue."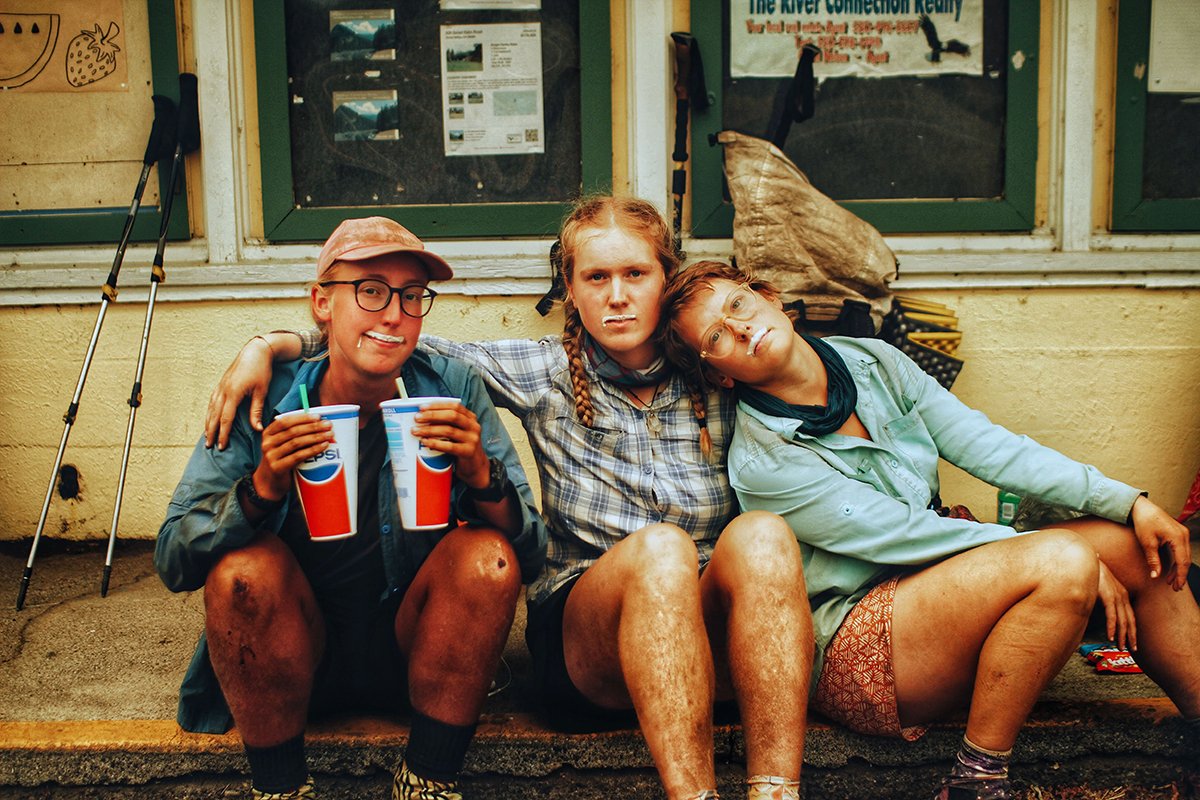 It blew up. People were drawn en masse to Tommy's personal style as it integrated with this grand adventure on the PCT. Most hadn't seen the reality of outdoor living framed in this way, full of beauty through grime. Tommy's portraits are beautiful, yes, but they're also a little playful. He transmits his own sarcasm and wit throughout.
The New Project
Four years later, in 2022, Tommy embarked on another thru-hike–the Continental Divide Trail (CDT) this time, perhaps an even more daunting task. As he hiked, though, something was nagging at him. A seed had been planted. He had an idea for a project.
The idea was this: A book of 100 photo essays capturing 100 people and the way they connect to the outdoors. It was born in part from the distinct lack of diversity on the PCT and the CDT, an urge to show the outdoors as it is—full of different folks engaging in a myriad of different ways.
The idea took root, and after 800 miles on the CDT, Tommy knew he had to leave so he could pursue the book. He knew he had to do it because it scared him. He was more scared of taking on this photo project than he was beginning either of his thru-hikes, because this project was bigger, more wrapped up in his real life. In the end, he found that the scariest option was not to try.
Intention
How do you represent a person in the way they want to be seen? For Tommy, the natural choice is to approach his work from a deeply personal place. There may be a book as a final product, but the more important result is the empathy and understanding between himself, his subjects, and his audience. Celebrating a person, any one of his 100 subjects, in the way they want to be celebrated, is no small thing.
Tommy notes that these days, at least in terms of outdoor brands and their advertising, there are plenty of attempts toward showcasing diversity, but there is also still a lot of disingenuous inclusion. A company, at the end of the day, is working to make money. They need to do things in a widely palatable way, and may even catch backlash from certain communities for being "too inclusive." The result is often a performance.
Starting this project, Tommy was nearly funded by a big company. However, when he signed the contracts and sent them over, he never heard back. When he lost funding, his original publisher pulled out too. It was like breaking an ankle at the beginning of the PCT, but it was also a blessing in disguise. He turned to his community, and was picked back up through a GoFundMe. Mountaineers Books scouted him and offered publishing. The project started off rocky and stressful, but he found himself able to operate independently. He found himself able to tell stories with "no holds barred," he said. "Here's the people, here's their experiences, and we're just gonna be upfront about these issues that we're talking about."
Finding the Subjects
On a flight from Denver to New York City, Tommy was talking about the project to two women he'd met. They told him about their friend Geoff, an avid outdoorsman who experienced a life-changing stroke. Geoff's journey getting back outside led to him starting an adaptive wheelchair company called AdvenChair, selling and renting extremely capable wheelchairs that can help the disabled community get off the beaten path. Tommy called Geoff right when he got off the flight and found they were both living in Bend, Oregon at the time. He got to go and visit Geoff, meet his wife, and include him in the project.
Two of Tommy's friends introduced him to Asante Sefa-Boakye, who promotes knowledge and love for aquatics through the sport of Water Polo. Asante played Water Polo for over 15 years, and was proud to found Ghana's first team. He likens his connection with water to the feeling of home that he gets visiting Ghana, and his non-profit organization "Black Star Polo" is a living extension of his efforts.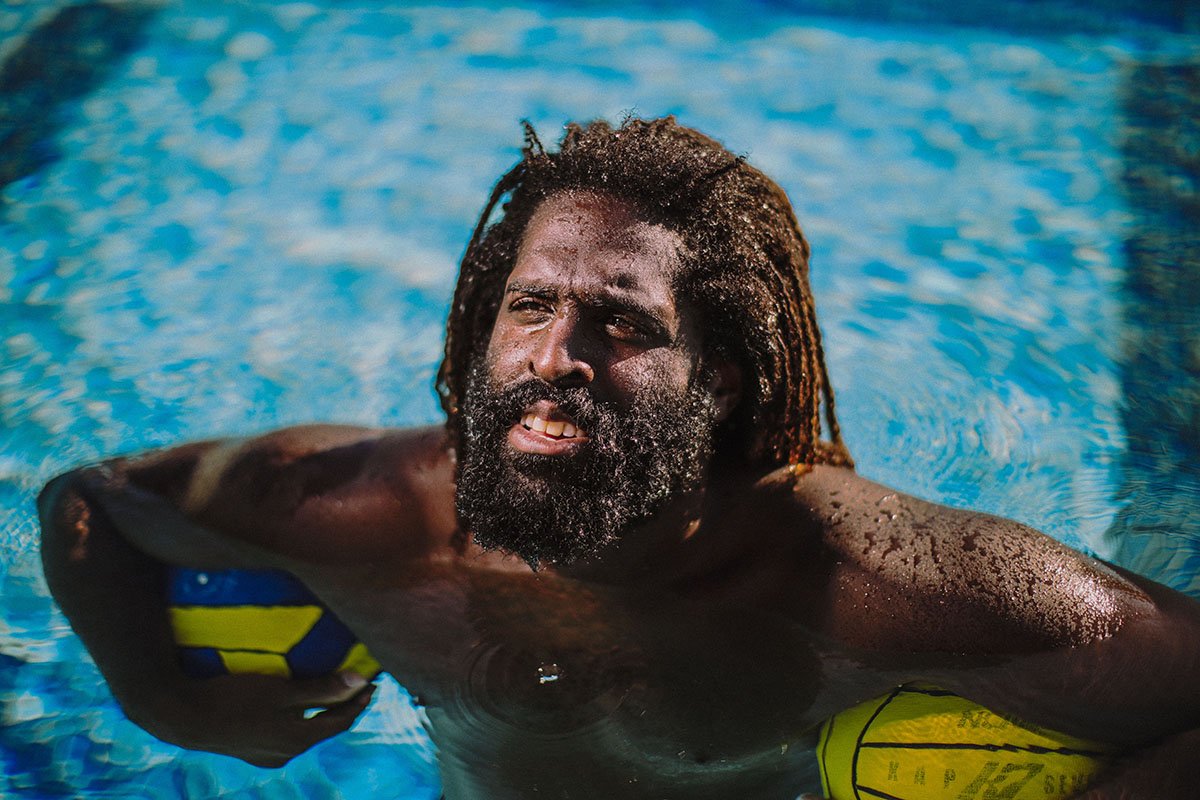 Besides these organic connections, Tommy put out a request on social media as well, asking his community to connect him with subjects—people with all sorts of intersecting identities who are engaging with the outdoors. This led, of course, to a huge number of candidates. Tommy held about 200 zoom interviews with strangers, often several a day. This gave him a chance to hear their stories and imagine how they'd fit into the book.
Meeting the Strangers
After deciding on his 100 subjects, Tommy had to approach the logistics of traveling around the country and meeting them all for their photoshoots. Crowdfunding continued to be present throughout this whole process, and he often found himself waiting for more support in order to go out and shoot the next leg.
Tommy meets his subjects where they are. He photographs them in the places they already recreate. Sometimes, they'll spend a couple days camping together, shooting intermittently and hanging out in the meantime. One such person was Channing Cash. Channing grew up in Laos, and when she was three years old, she was run over by a bull on her family's farm. Now, she has a built-out rig that allows her to camp by herself while living in a wheelchair. She has a whole system for getting out of her truck and into her wheelchair, then back into the rear of her truck to sleep. She's made it very accessible, though that's not to say it's easy.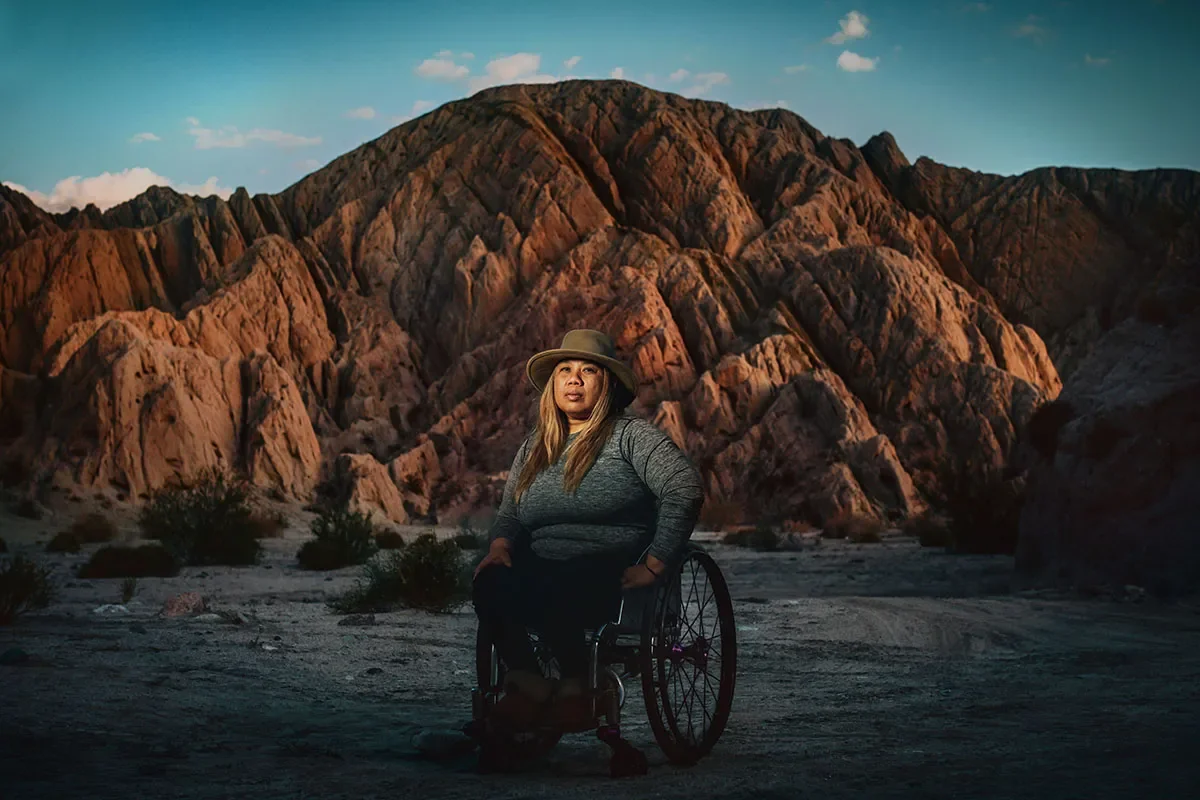 He finds himself continually surprised by the way he's able to connect with his subjects. "People are putting a lot of trust in me," he said, "and not just having me stay at their house, but putting a lot of trust in me to take their photos, to tell their story, to make sure my intentions are right with what I'm doing."
The people he photographs manage to pull him back into presence when he gets wrapped up in the process. It's as simple as Tommy planning to leave after a shoot, and one of his subjects saying, "So what are you doing after this? Want to hang out?" Kristen Wickert, a pathologist and Tommy's long-time social media pal, is one example of a photo-shoot subject who became a fast real-life friend. After the shoot, the two grabbed dinner, saw a beaver, and hit a bar.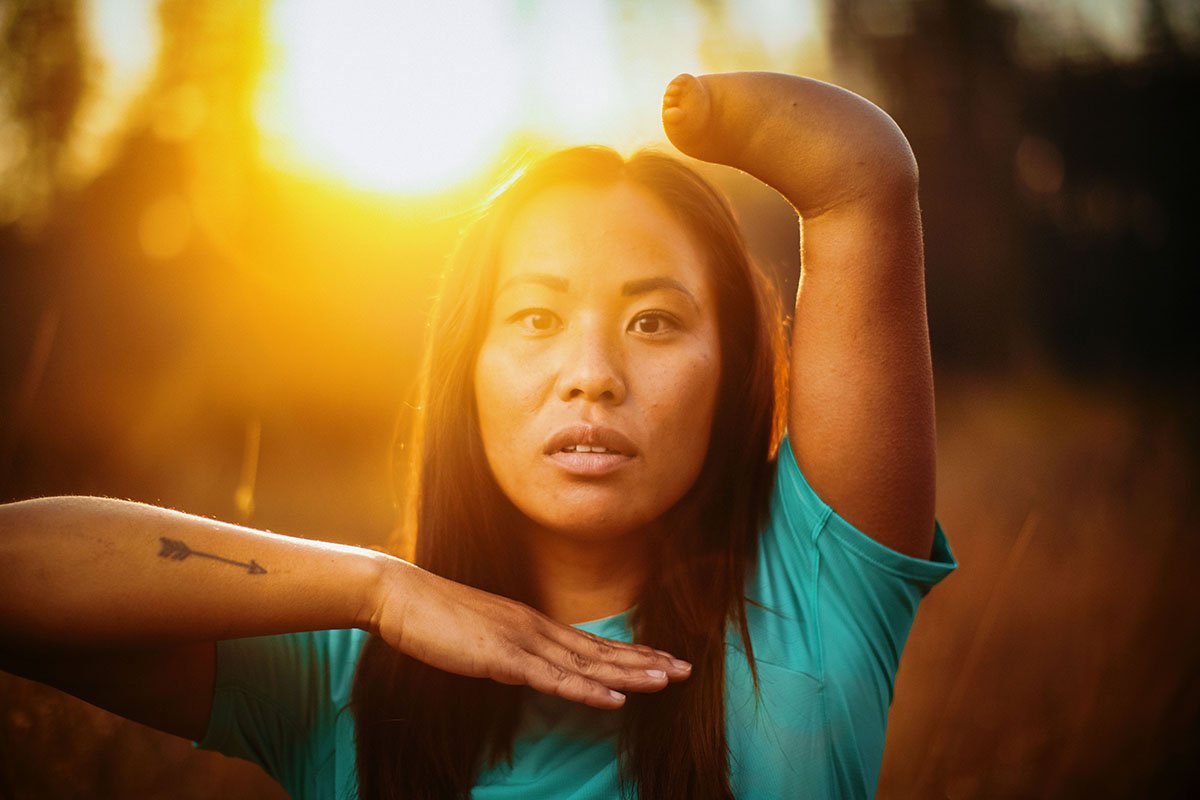 Getting the Shots
To get the shots he wants, Tommy must stay flexible. He may show up with a shot list, plans for certain props or certain scenery, but he needs to stay adaptive so he can focus on connecting with the person in front of him. Each one of his 100 people is so different, and vitally, they're all outdoorsy, which means they might not be all that comfortable in front of a camera.
To capture them beyond that initial discomfort, Tommy stays completely present with them. He watches how they move, the details of who they are. He takes a lot of joy in sending his photos back to his subjects, saying, "Look how cool you look; look how cool [that] we made this photo together." He gets to show these folks how he sees them, as authentically themselves as possible.
When photographing Jordan Newton, a fellow thru-hiker and a paraglider, Tommy gave paragliding a shot. Despite being scared of heights, he challenged himself alongside Jordan. They spoke about Jordan's journey leaving Mormonism, coming out as gay to his religious family, and how nature helped him find new community and new spirituality.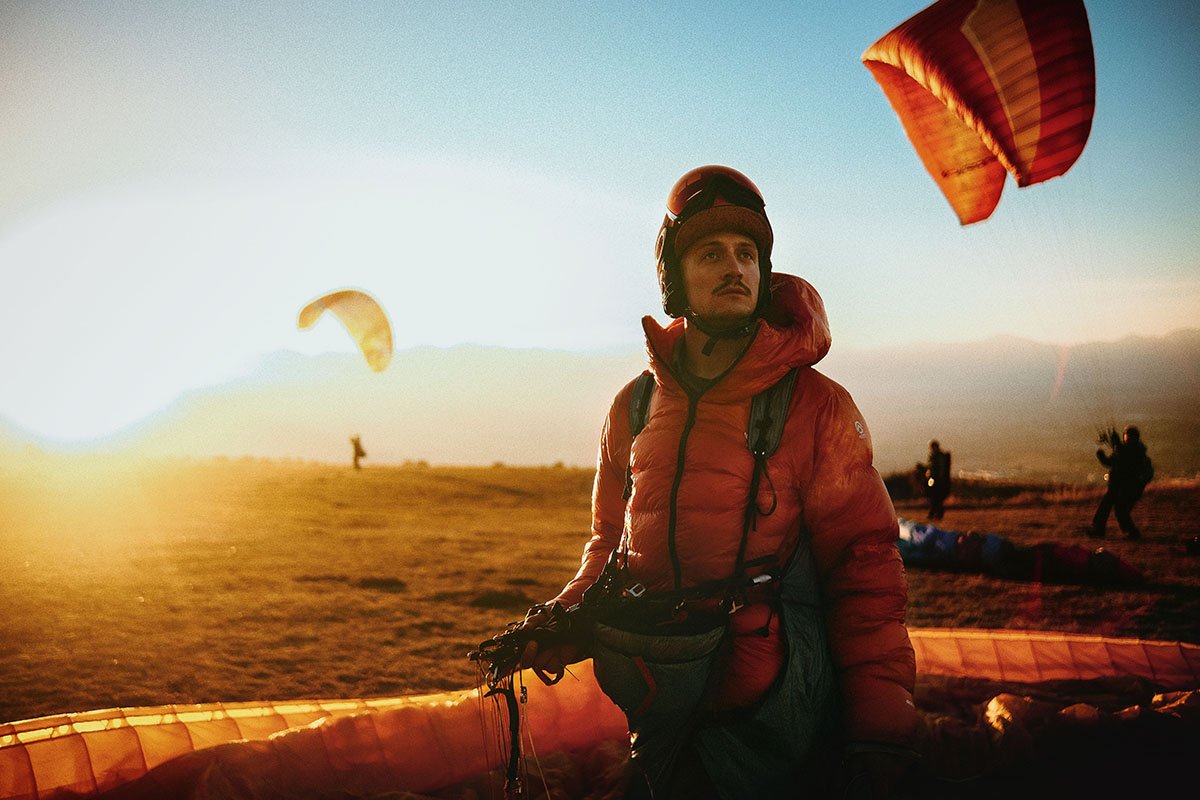 What's Weird About You?
Some of the stories that Tommy is telling in this book are quite heavy, but he noted that the most difficult stories aren't necessarily the photos that most stand out or vice-versa. The book will balance hardship and joy, challenges and their overcoming. He also remarked that while all of his subjects are engaging with the outdoors in some remarkable way, that isn't necessarily their story as he sees it. He wants to talk about the weird part of them.
Take Jack Jones for example—or, as he's known on trail, Quadzilla. Quadzilla completed the Calendar Year Triple Crown, hiking 7,400+ miles in a single year. This is an amazing feat, and Tommy will talk about it in the book, but that's not his whole story. When Quadzilla was eight, he was adopted from China and came to the United States. As a child, he thought that his teachers, his principal, the adults in his life before his move were all the same people even after he was in America. Even though those people were Chinese and these new people were white, to survive the trauma of this move, his brain insisted there was a same-ness there.
When Tommy shared Quadzilla's story on Instagram, there was a big response from fellow adoptees. People talked about their own experience with adoption, feeling a distinct loneliness, and connecting to the outdoors in order to find a sense of home.
This is the bigger meaning behind what we do outdoors. Quadzilla's story means something to adoptees just as Channing's story means something to the disabled community and to women who want to recreate solo in nature. Tommy's work asks the question: What's our bigger story, beyond just going outside?
Who Is Tommy?
Tommy's forthcoming book of photo essays is a creative project that is also community-building. It's not a one-man show, he emphasized, it's a collaboration with each one of his 100 subjects. Hundreds of people have donated money, he's driven across the country and then some, and the story of this book's creation just keeps growing.
There was a moment of fear, for Tommy, when he photographed his 50th person. He was scared, suddenly, that this would be taken from him. It's become a part of his identity, a reflection of who he is. He's most of the way done now, and he's beginning to emotionally prepare for the end, when he doesn't get to work on this anymore.
Tommy told me a bit of his own story. He was kind of effeminate when he was younger, closeted at the time, only hanging out with girls. Kids were mean as kids are apt to be. It was when he went out into the woods with his dad and his brothers—fishing, hiking, backpacking—that he felt safe. He could be himself and not think about it.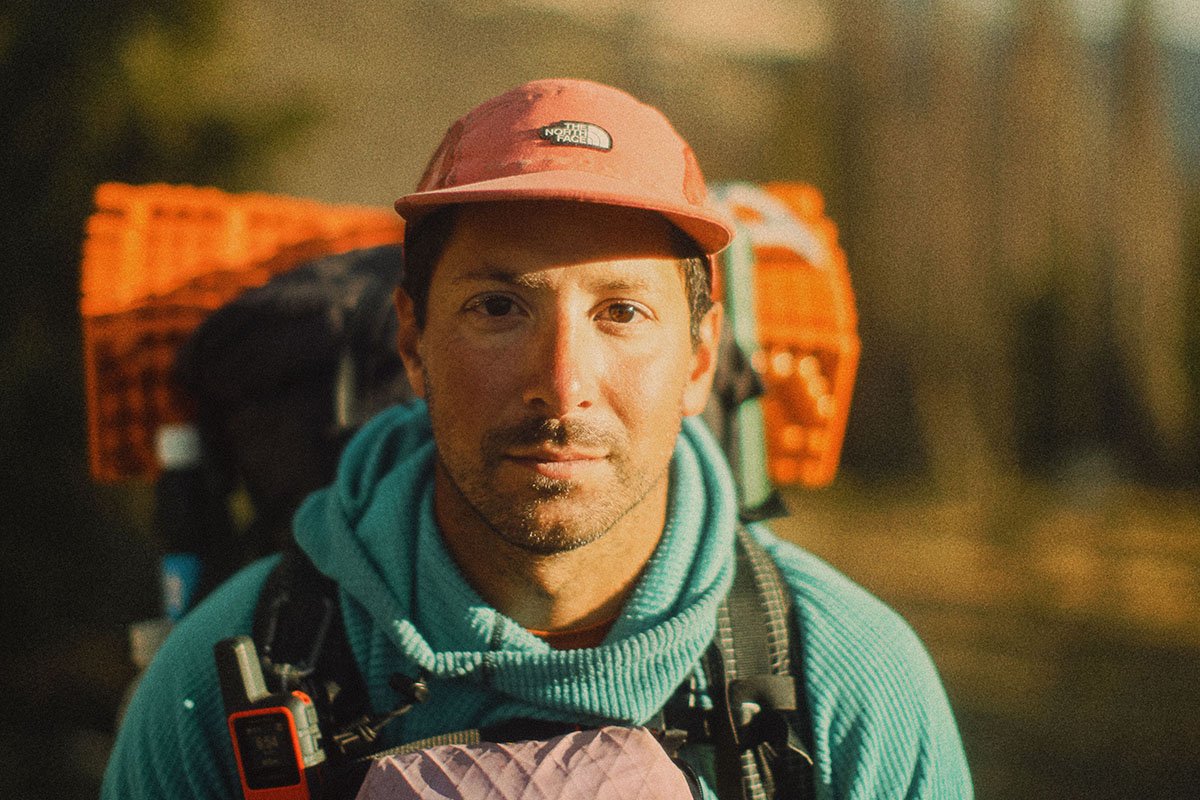 That background is what inspired him to get into this work. "Everyone should be able to have those feelings in the outdoors," he told me. "Everyone should be able to feel safe or feel like they can just be themselves, disabled or not, black or white, gay or straight, wherever, whoever you are, everyone should be able to access these places and not have to feel uncomfortable about it."
Source: https://outdoors.com/tommy-corey-portraiture-reshapes-outdoor-cultures-narrative/