This Titanium Camping Pot is So Light, You'll Forget You're Holding It 

Titanium is a backpacker's best friend. It's ultra-light—45% lighter than steel—and stronger than aluminum, which is what many camping pots are made of.
As with most ultralight backpacking gear, titanium is also expensive. While you can get a whole set of nesting aluminum Coleman pans for about $15 on Amazon, one small titanium pot could cost you well over $60.
Based on my experience, though, titanium could be the answer to cutting quite a few ounces from your pack for your next backpacking trip. Plus, if you take care of it, it just might be the last pot you ever buy. (Read to the end for titanium-care tips.)
Can't Go Wrong with These Titanium Pot Options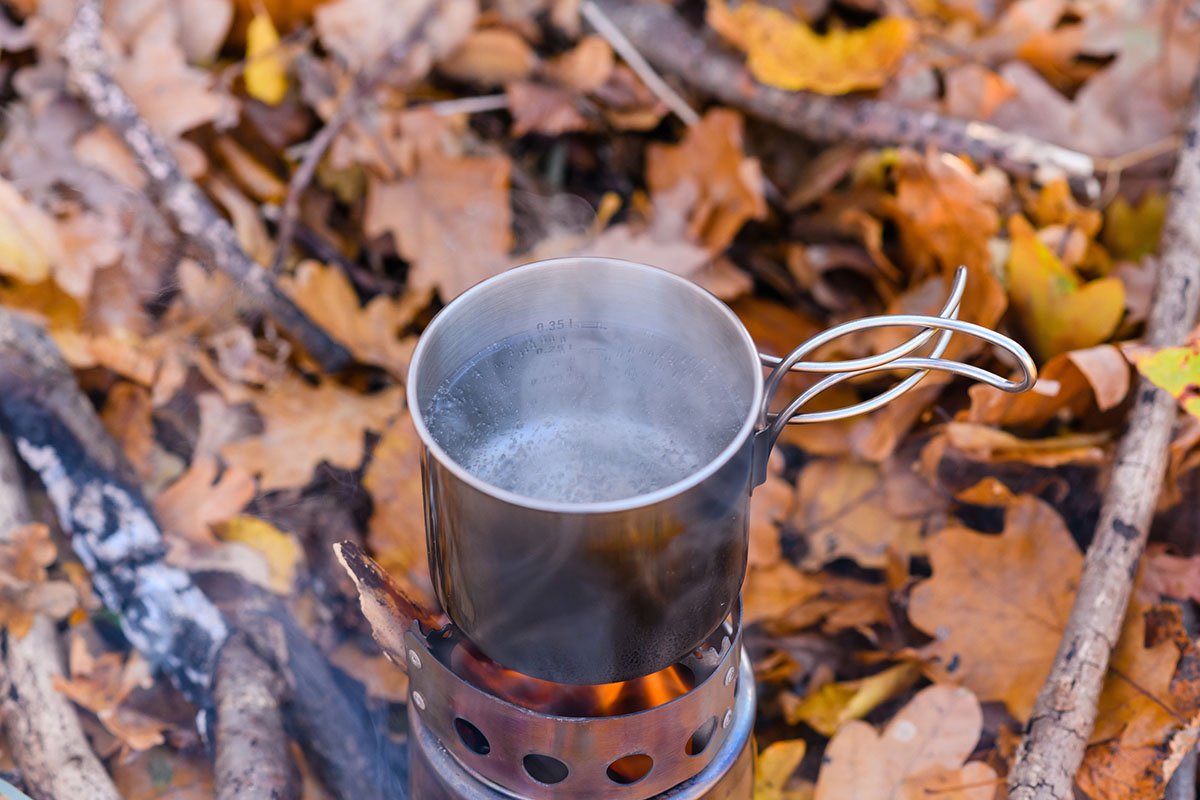 How to Care for Your Titanium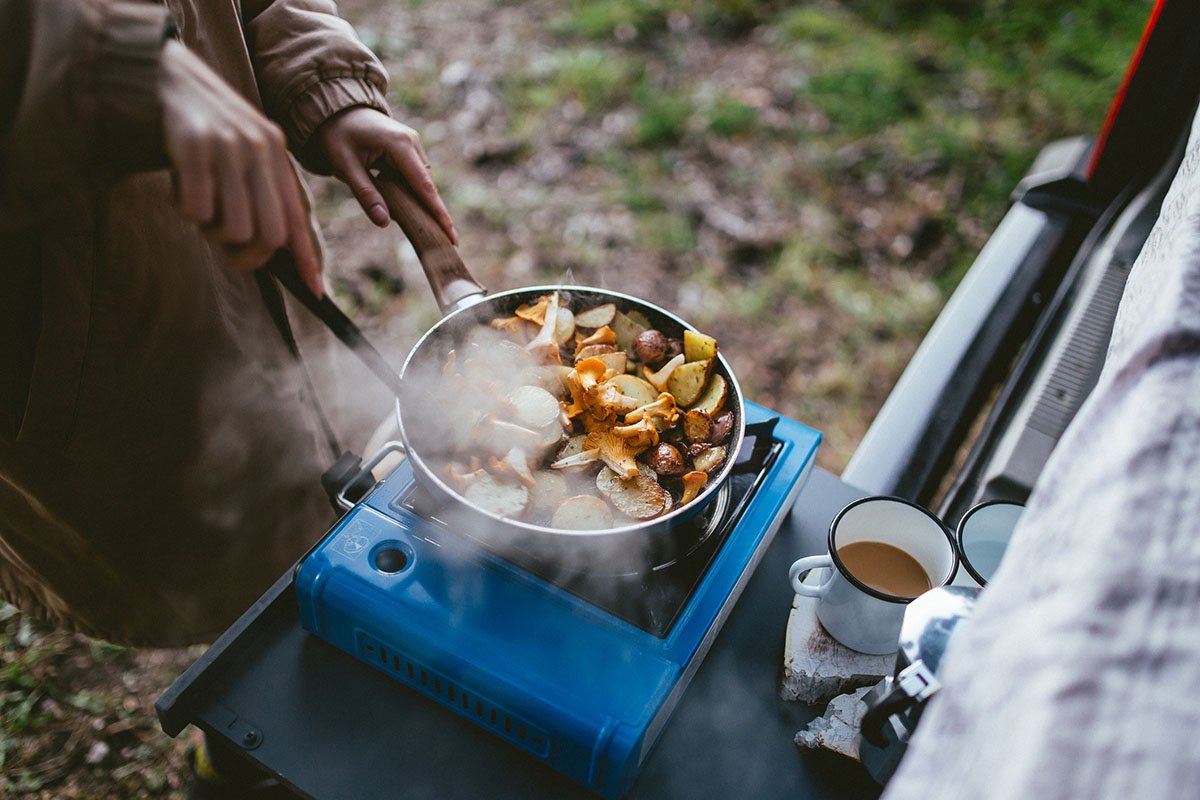 No matter which titanium pot you go with, maximize your investment by taking care of it. Cooking food in a thin titanium pot can make it easy to burn, which is a mess to clean up at camp. While more intrepid camp chefs might want to fry up a storm even in the backcountry, I currently only use my pot to boil water for tea and dehydrated meals, which eliminates the need to wash dishes. Titanium isn't a nonstick material, so you might have to get creative if you want to cook elaborate meals with minimum mess.
You may notice that your pot changes to shades of blue or purple after you've used it a few times, and that's totally normal. You won't be able to scrub the color out; that's a chemical reaction to heat, and it's permanent, but it's nothing to worry about.