The Best Optics Deals of 2023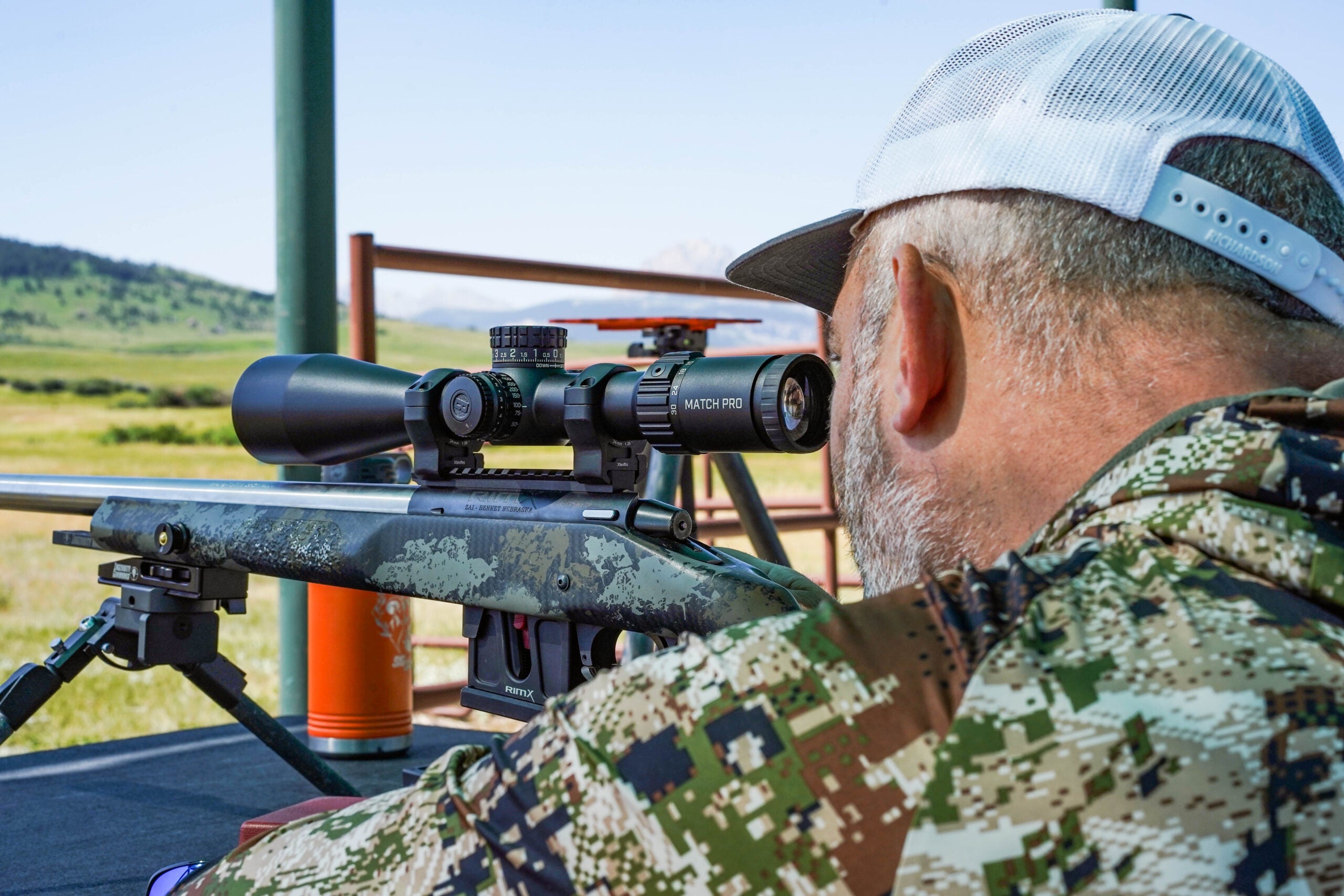 We may earn revenue from the products available on this page and participate in affiliate programs. Learn More ›
One of the most expensive pieces shooting gear, optics can run a pretty penny, especially from brands using top of the line glass. We tracked down the best optics deals to save you money whether its your first investment or an upgrade. Find discounts on the best brands in binoculars, rangefinders, and scopes below.
Binoculars
Rangefinders
Riflescopes
Best Optics Deals
Compact and lightweight, the Leaupold BX-4 Pro Guide HD binoculars perform well in low light conditions. With glare-resistant contrast, you'll be able to track game at key hours like sunrise and sunset with clarity. Right now you can find them for $100 off at Cabela's.
This lightweight rangefinder for hunting is compact with a maximum range of 1600 yards. It delivers increased accuracy and wind calculations up to 800 yards. You can get it $150 off at Cabela's
The Forge 3-24x56mm by Bushnell is a mid to long range scope with eight brightness settings. It's reliable in both hunting and tactical applications. The 56mm objective lens offers excellent light transmission, and right now it's $700 off at Euro Optics.
FAQs
Q: Are more expensive scopes worth it?
Since even good budget spotting scopes average over $1,000 and premium optics can cost up to $4,000, spotting scopes are among the most price-prohibitive pieces of outdoors gear. That means you want to be sure you're buying the best scope for your use. You frequently get the glass you pay for, so an expensive scope can be worth it.
Q: Where are the best optics made?
For hunters who want a very clear, crisp image, even out beyond 400 yards, consider a European brand with best-in-class optics. If you're looking for a model that combines excellent optical glass, versatile crosshairs, positive turret movements, and useful illumination modules, look to the European brands such as Zeiss, Kahles, and Leica. But if you want decent glass and battle-proven controls plus an ironclad fully transferrable warranty, look to American brands such as Nightforce, Vortex, and Leupold.
Q: What magnification is best?
For general use binoculars, a 10-power is considered the most versatile because it provides a good balance of field of view, compact size, and viewing objects at far distances. If you're exclusively looking at objects far in the distance, a 12 or 15-power binocular used in conjunction with a tripod is a fantastic setup. Or if you are using your binoculars in tight quarters, an 8-power bino is an excellent choice.  
Final Thoughts
Optics are not only a big investment, but also a crucial piece of hunting gear. Make sure you're getting the best tool and the best price with the best optics deals:
Binoculars
Rangefinders
Riflescopes
The post The Best Optics Deals of 2023 appeared first on Outdoor Life.
Articles may contain affiliate links which enable us to share in the revenue of any purchases made.