Spring Camp Out Brings RVWA Members Closer Together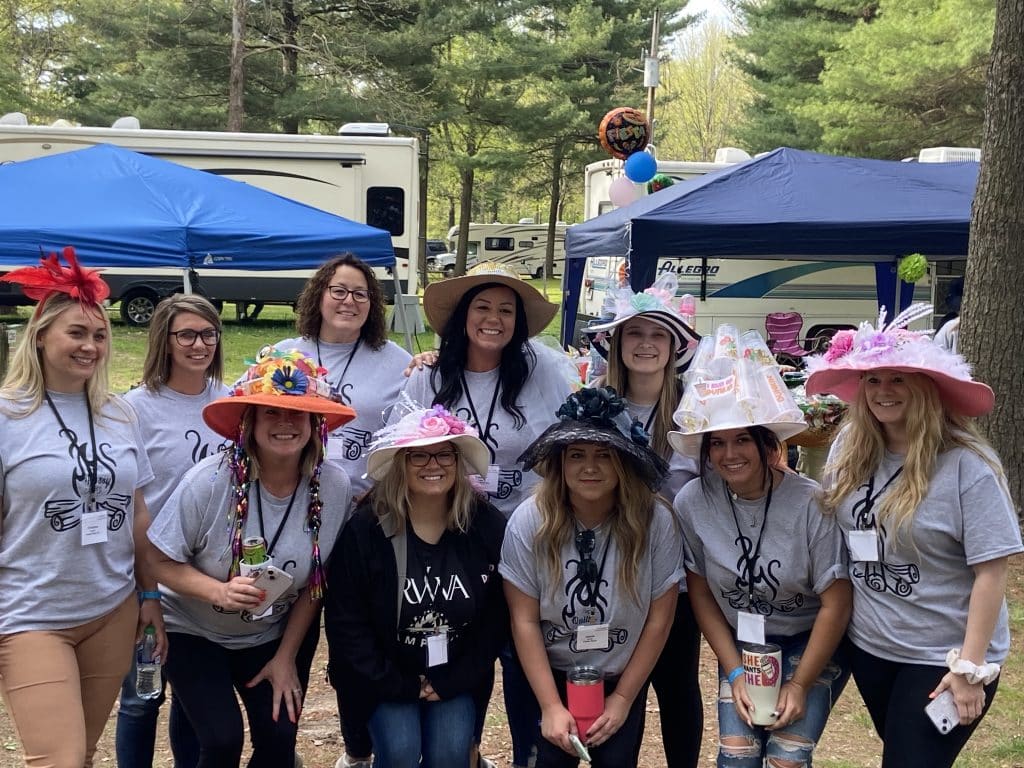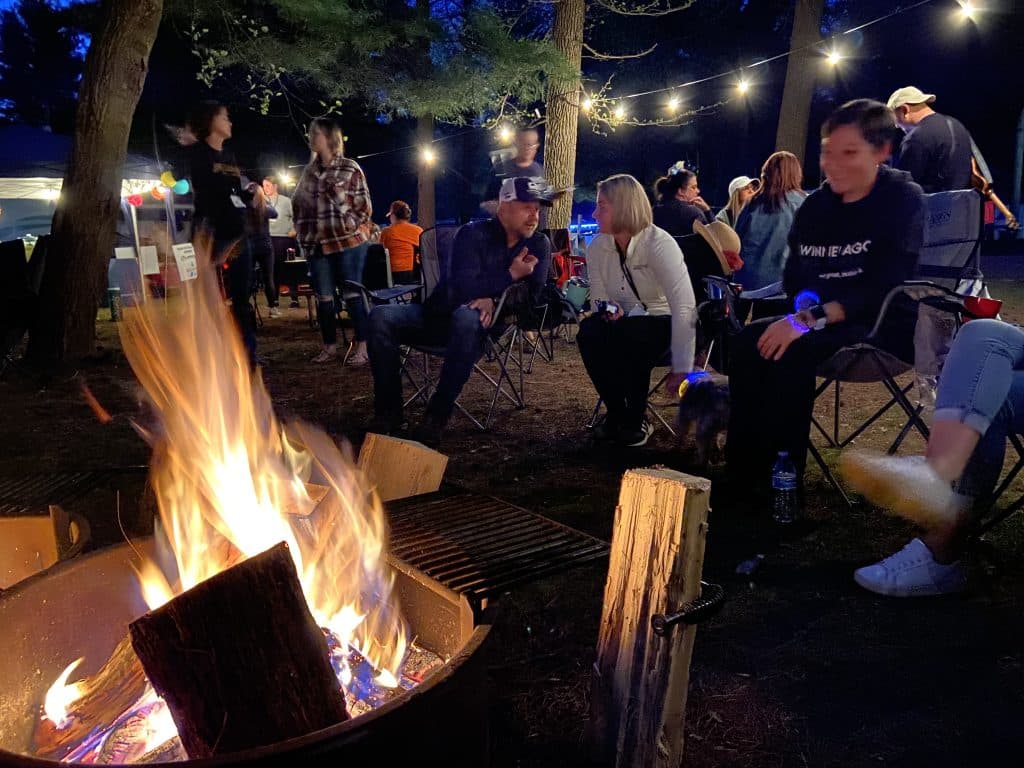 OSCEOLA, Ind. – The RV Women's Alliance (RVWA) hosted its first ever Spring Camp Out May 5-7 with more than 100 women in attendance across 20 campsites. The event offered opportunities for networking, great conversations, good food and fun. It also gave members the chance to camp in an RV and get to know it as a customer would.
"What a wonderful weekend of empowerment and positivity," said Stacey Robinson dealer principal with Great Canadian RV, Peterborough, Ontario. "I'm coming away recharged and energized. Meeting the people who are behind their respective roles will only strengthen relationships, making the work more effective, a win for everyone!"
Kelly Mosher, customer service training manager of Forest River, agreed it was a memorable weekend for all who attended.
"The RVWA Spring Camp Out was such a fun event," she said. "It provided an opportunity to camp in one of our units and really get to know it like a customer does. But the best part was meeting new people, seeing other RVWA members, and hanging out with our fellow co-workers on a more social level. Sitting around the campfire at night, laughing and joking, was the most memorable part of the weekend."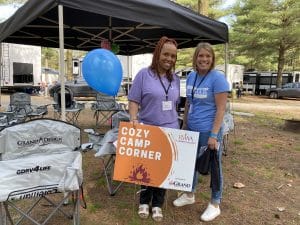 "What a fantastic event. This was my first time to participate," said Kellye Janis, general manager with RV Partfinder, Redding Calif. "I made some new friends and met some amazing people. I was only able to pop in for a day, but it was worth it. Next time I plan to stay over. Great job RVWA staff. Thank you!"
Amanda Symes, communications specialist for Winnebago Industries, said she is ready for the next outing.
"The RVWA Spring Campout is one of my new core memories," she said. "I don't think I've ever been surrounded by so many remarkable women before, and in such a cool setting of camping (or glamping for some of us in the fancy RVs!). The Girl Scout volunteer event was the absolute highlight to my weekend. Women don't often think we have the skills to impart wisdom on others, but the Girl Scout opportunity really helped me see my own value, and helped me see how I can share some of my knowledge with others. I cannot wait until we do this campout again!"
Not only did RVWA provide this great networking opportunity for members but they also created an opportunity for members to participate in a give back event with local Girl Scout Troops. Members worked with different ages of young women through a scavenger hunt to learn about the mechanical parts of an RV to help with their STEM badge. Other volunteers worked with older girls on creating new products for RV's to make them more user friendly which they then presented to the group.
"The entire weekend was a great opportunity for RVWA to connect our members in a fun and laid-back atmosphere," said Jessica Rider, managing director of RVWA. "We are already planning next year's event."
Source: https://rvbusiness.com/spring-camp-out-brings-rvwa-members-closer-together/