Season 5 of 'The RVers' Lifestyle Show Premiers this Saturday

[embedded content]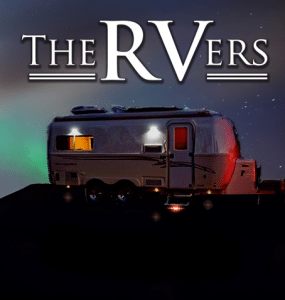 One of the most successful TV programs about RVing launches its fifth season this Saturday, May 13, when The RVers airs on the Discover Channel.
Creator/Producer Anthony Nalli told RVBusiness that the show is really hitting its stride with viewers as The RVers ranks as one of the more popular weekend morning shows on the Discovery Family of Networks – rather impressive, all things considered, considering the network includes HGTV, Animal Planet, Food Network, MotorTrend, Science Channel and others.
"Viewers reach out to us to hear what we have in store for them down the road," said Nali, who encourages dialogue primarily through the show's Facebook page. "They are telling us they want to see more destination segments and travel to exotic places. And, so, we will share more of this in Season 5's programs rather than just providing information."
Besides Nalli, the cast includes the RVgeeks and Mortons on the Move.
In addition, on-the-road guests feature Brian and Melissa Purcel (RV with Tito), Mark and Julie Bennett (RVLove), Adam and Celine McLaughlin (The RVers Family), Heath and Alyssa Padgett (RV Entrepreneur), and Chris Dunphy and Cherie Ve Ard (Techomadia).
Nalli explained that while the show will continue to include informative "nuts and bolts" content, he uses the power of television's big screen plus striking images to deliver a visceral experience.
"We'll never replace YouTube as a resource for fixing or maintaining your camper. That's not our role," he said. "Instead, we want to excite our audience about RVing and all the places you can go. If you own an RV, we want to encourage you to get out and use it more often. If you don't own an RV, our goal is to get you to try it and, eventually, maybe, own one."
Examples of some of this season's six-episode content include:
Episode 1 — Caravaning in Europe; how to avoid disaster during a tire blowout
Episode 2 — Careful planning for four-season camping; the trials and tribulations of two decades on the road
Episode 3 — A look at the best of best luxury RVs; new high-tech finding its way into RVs
Episode 4 — Extreme RVing with an offroad adventure; the Ultimate Fifth Wheel
Episode 5 — A look at park models; dipping your toe into the water with an RV rental
Episode 6 — Touring Mexico's Baja for a once in a lifetime whale watching experience
Major sponsors of The RVers (referred to on the program as friends) include Dometic, Battle Born Batteries, RvnGo, Black Series, Fantasy RV Tours, National Indoor RV Centers, RV2Tee Golf, RV Water Filter Store, and more than 15 other companies. You can find them all listed here.
To view Season 5 of the RVers, tune into the Discover Channel starting at 8:30 a.m., Saturday, May 13, or check out our local PBS station schedule. Later this summer, you can also watch The RVers on Fun Roads TV, Amazon streaming, and Apple TV. Check the website for more information.
Source: https://rvbusiness.com/season-5-of-the-rvers-lifestyle-show-premiers-this-saturday/