'RVing in New England:' Viewers Set Tone for Tonight's Show – RVBusiness – Breaking RV Industry News

RVing in New England," the weekly Facebook Live show hosted by the New England RV Dealers Association (NERVDA), tonight features a discussion with fans of the show. Viewers are encouraged to discuss what they want to talk about, perhaps the ARVC name change, RVDA in Las Vegas and AI.
Co-hosted by Bob Zagami and John DiPietro, tonight's show airs at 7 p.m. EDT.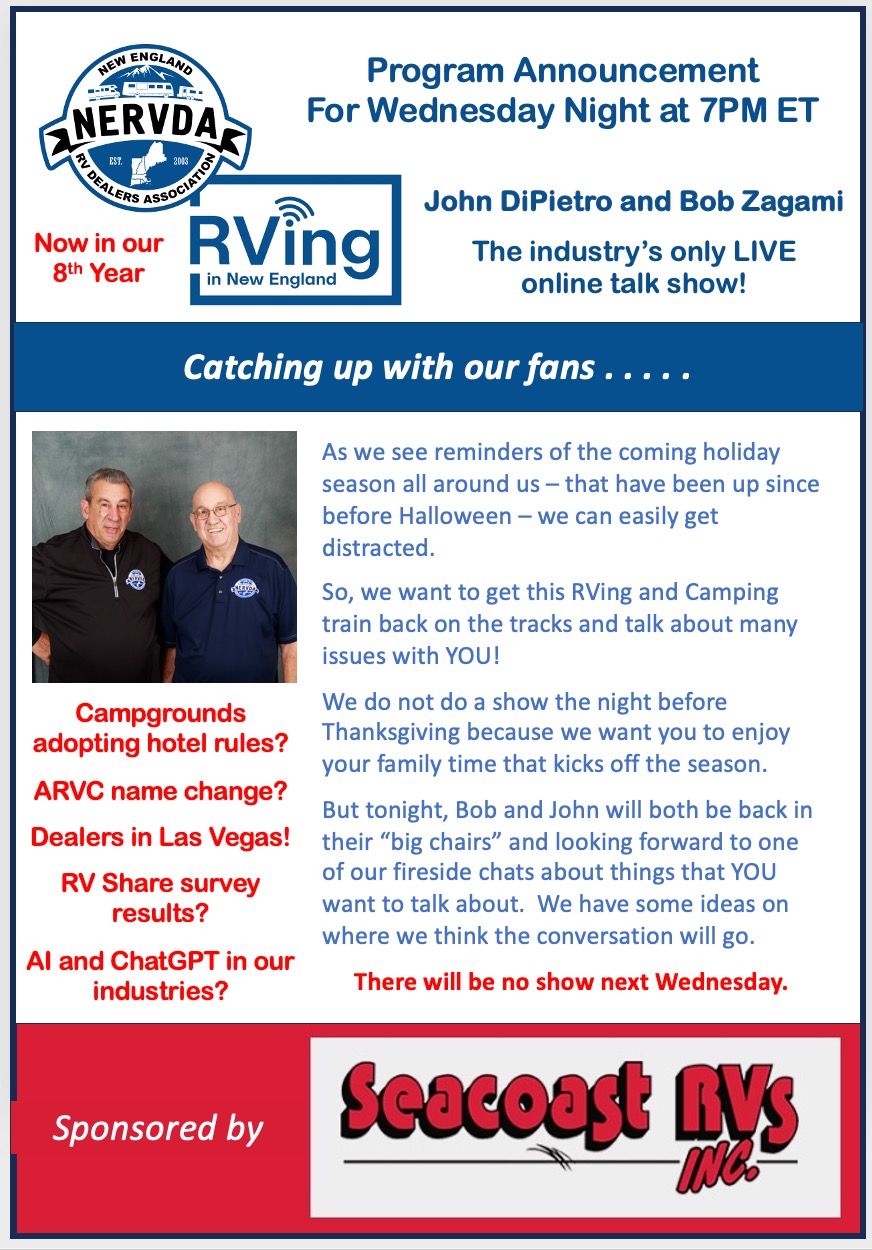 Source: https://rvbusiness.com/rving-in-new-england-viewers-set-tone-for-tonights-show/