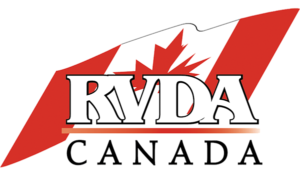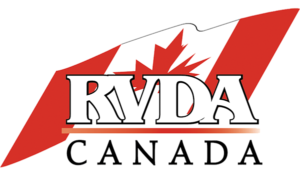 RICHMOND, B.C. – Each year, the Government of Canada invites Canadians to share their ideas with the Department of Finance, according to a release from the RVDA of Canada. The pre-budget consultations were open from Dec. 14, 2022, to Feb. 10, 2023.
The feedback is then shared with the Deputy Prime Minister and Minister of Finance, the Minister of Tourism and Associate Minister of Finance, the Parliamentary Secretary, and departmental officials. All input will be considered for the development of Budget 2023.
RVDA of Canada has identified three key areas with a total of eight recommendations to the Department of Finance.
Key areas of support needed
Increasing support for skilled workers
Supporting our national parks and tourism sector
Resolving supply chain bottlenecks
Budget Recommendations
Recommendation 1 – Due to the geographic constraints of the existing programs, the Government of Canada should create an Apprenticeship Travel Grant that could be used by those who are required to travel to undertake an apprenticeship training program. This Grant should be targeted towards those enrolled in programs that are not offered in their city, town or province.
Recommendation 2 – The labour mobility tax grant of up to $4000 per year to support temporary relocation within Canada by Skilled Trades People should be made available for those that are temporarily relocating to pursue their apprenticeship training and Red Seal certification. The requirements need to be changed so that skilled workers, who are looking to obtain the necessary qualifications to join a specific niche of the work force, are covered and supported.
Recommendation 3 – Support and accompany provincial apprenticeship branches, in all parts of Canada, who are looking to offer of the Red Seal Program certification.
Recommendation 4 – As RVing is a large component of tourism, both internationally and domestically, investment in camping and RVing infrastructure will play a crucial role in the overall contributions of the tourism industry. This will lead to future economic development and prosperity post-COVID-19. Upgrades in infrastructure are essential if we want to be able to ensure the future of this industry and make it more accessible to all Canadians.
Recommendation 5 – Make a public and significant commitment to the electrification of campgrounds across Canada. Better access to electricity for RV drivers is an important driver of tourism and will contribute immediately to the transition towards electric recreation vehicles and zero-emissions campgrounds.
Recommendation 6 – Empower regional communities that are seeking to create, update or modernize camping and RV infrastructures. If smaller communities see investing in tourism as a great way for them to grow their local economy, the government needs to accompany them in such endeavour.
Recommendation 7 – The government must continue to provide financial supports and look for new ways to break up the bottleneck of supply issues and must ensure the border does not close again.
Recommendation 8 – The proposed $1.9 billion for the National Trade Corridor Fund to make Canada's transportation infrastructure more efficient and effective. This will make resources more readily available to private transportation and trucking companies so that they can better adapt to new technologies, while increasing the flow of goods in and out of Canada.
About RVDA of Canada
A national, volunteer federation of provincial and regional RVDA associations and their members, the Recreation Vehicle Dealers Association (RVDA) of Canada is a professional trade association that works on behalf of all retail businesses involved in the recreation vehicle industry. Advocacy, professional development and industry initiatives are developed by members, for members and delivered on their behalf by the RVDA. For more information, visit www.rvda.ca. Follow us on Facebook, Twitter, Instagram and YouTube @rvdaofcanada.
Source: https://rvbusiness.com/rvda-of-canada-makes-budget-recommendations-for-2023/