Reel in a Reward: Florida Officials Offering $50 for Catching a Cobia Fish

Florida researchers are asking anglers to keep an eye out for a particular fish, and the good news is there's a reward.
The Florida Fish and Wildlife Conservation Commission (FWC) is looking for cobia. If anyone fishing along Florida's coast catches the animal in September, FWC will pay $50 for the fish.
The agency says its researchers need a sample of the cobia's reproductive organs. The state is trying to understand if the animal is spawning along the state's coast. The research is part of a three-year project to understand the fish better.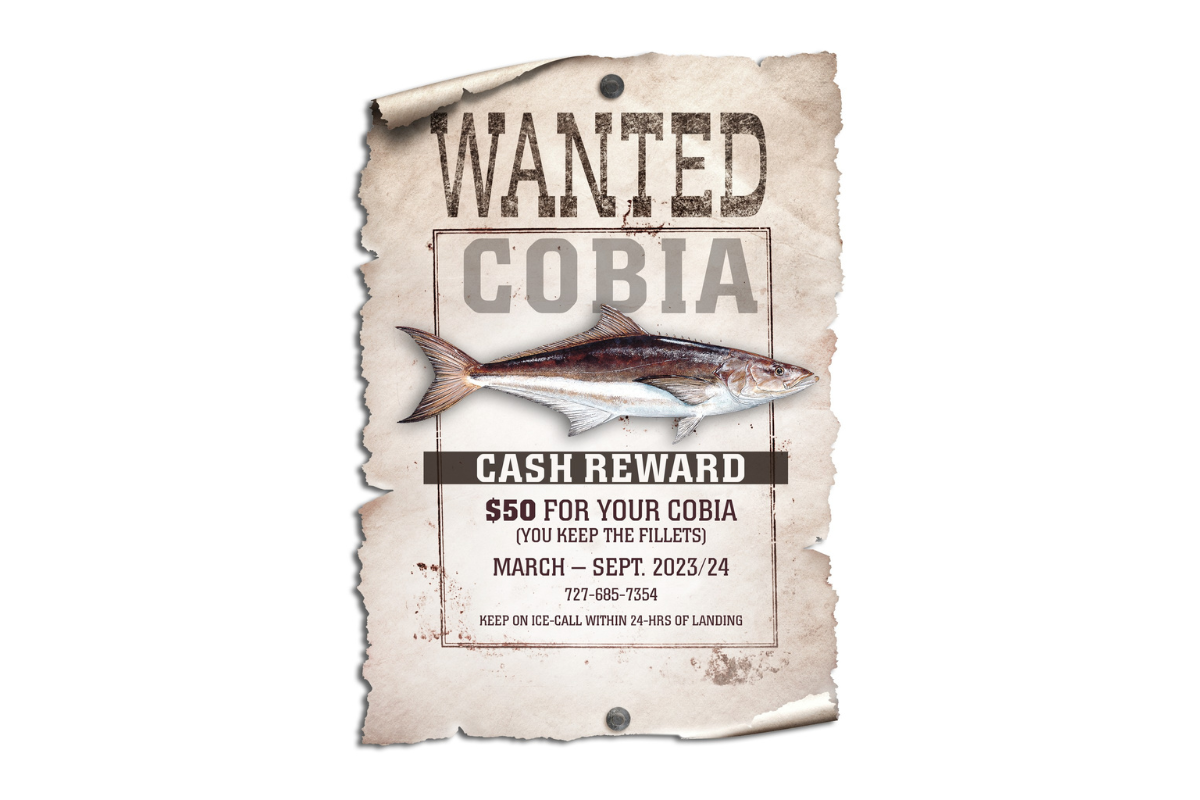 For the $50, the cobia must have its organs intact and kept on ice until a representative from FWC can meet up to retrieve the fish.
FWC says its team is also tagging cobias to track their spawning patterns. The agency says if you reel one in, please take a picture of the tag and re-release it into the ocean.
Wildlife officials say the cobia lives in the Atlantic Ocean and Gulf of Mexico.
For more information or to collect a reward, call the following numbers:
Southeast Florida (Ft. Lauderdale-Sebastian): 561-510-5620
Southwest Florida (Naples-St. Petersburg): 727-220-7108
Northwest Florida (St. Petersburg-Steinhatchee): 727-685-7354
Source: https://outdoors.com/reel-in-a-reward-florida-officials-offering-50-for-catching-a-cobia-fish/