Patrick Industries Completes Acquisition of BTI Transport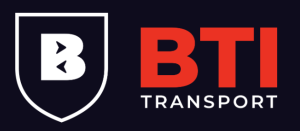 ELKHART, Ind. – Patrick Industries Inc. (NASDAQ: PATK), a leading component solutions provider for the leisure lifestyle and housing markets, announced today that it has completed the acquisition of Elkhart, Ind.-based BTI Transport , a leader in marine transportation.
The company, which will now operate as Patrick Marine Transport, further strengthens Patrick's position as a leading provider of transportation and logistics services to OEMs and dealers in the leisure lifestyle markets, according to a company release.
"We are excited to welcome Joe Bonacorsi and his team to the Patrick family," said Andy Nemeth, chief executive officer of Patrick. "Their expertise in marine transportation, culture of providing exceptional customer service and commitment to manufacturers and drivers alike make BTI an ideal addition to our Company and existing leisure lifestyle transportation platform. As with previous acquisitions, we will provide a financial and operational foundation that will allow Patrick Marine Transport to continue to drive its strategic vision and capitalize on its core competencies."
Joe Bonacorsi, president of BTI, commented, "We believe the efficiency and scope of our marine transportation combined with Patrick's sizeable financial and operational resources will unlock a new phase of growth for Patrick Marine Transport, while empowering us to hold true to our values as we deliver the exceptional service our loyal customers expect."
The acquisition is expected to be immediately accretive to net income per share. Patrick Marine Transport will continue to operate within BTI's existing footprint ensuring a seamless transition for customers and employees alike.

About Patrick Industries
Patrick Industries (NASDAQ: PATK) is a leading component solutions provider for the RV, marine, manufactured housing and various industrial markets – including single and multifamily housing, hospitality, institutional and commercial markets. Founded in 1959, Patrick is based in Elkhart, Indiana, employing approximately 11,000 team members throughout the United States.
Source: https://rvbusiness.com/patrick-industries-completes-acquisition-of-bti-transport/