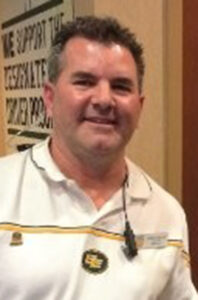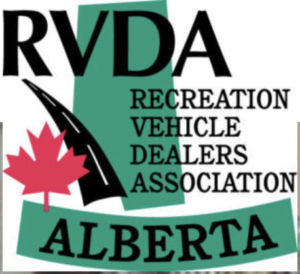 CALGARY, Alb. – Despite some rough weather, organizers were happy with the turnout for the Calgary RV Expo & Sale held last week (Jan. 26-29) at the BMO Center in Calgary, Alb.
"Aside from the Alberta weather – we got hit with a snowstorm on Friday and cold weather on the weekend – it was really a good show," said Gerry Haracsi, executive vice president of the RV Dealers Association of Alberta, the hosting entity.
A dozen dealers and more than 50 vendors were on hand for the event.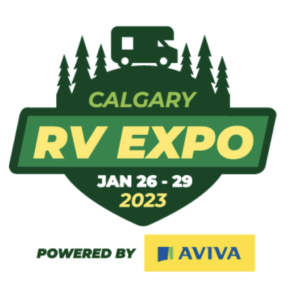 "You know, we hadn't had a show since 2020, so this was our 52nd annual and also like our very first all over again," he said Tuesday (Jan. 31). "Nobody knew what to expect. Nobody knew what the consumers were going to be like. We were up against it with the weather."
Even so, consumers were eager to check out the show.
"We haven't got our final numbers for attendance," he said, "but it's going to be right around 16,500 people who came through the doors, which for our dealers and in my mind is a success."
Haracsi said that number falls only a couple of thousand short of pre-COVID shows hosted by the RVDA of Alberta.
"And we had much better weather the last time and we weren't on the backend of a pandemic," he noted. "I'm still thinking some people are staying away from large crowds because of that."
He estimated approximately 10% of those in attendance at Calgary were wearing masks.
One thing for sure was that there was plenty of inventory for show-goers to have a look at.
"Talking to all the dealers, their lots are loaded," he said. "I did a lot of media over the weekend and first thing that I said was, contrary to what consumers may hear, these guys have inventory and they're ready to go. They're ready to write deals and I saw a lot of sold signs on a lot of units this past weekend."
Next up for the RVDA of Alberta is the 2023 Edmonton RV EXPO & Sale planed Feb. 9-12 at the Edmonton EXPO Centre.
Fourteen area dealers will be showcasing their latest products, as well as some end-of-the-year clearance items.
To check out the Edmonton floor plan, click here. Click here to view the Edmonton vendors. This list of vendors will be updated weekly until the Expo starts.
Show dates and times are:
Thursday, Feb. 9, noon to 9 p.m.
Friday, Feb. 10, 10 a.m. to 9 p.m.
Saturday, Feb. 11, 10 a.m. to 9 p.m.
Sunday, Feb. 12, 10 a.m. to 5 p.m.
Tickets can be purchased through Showpass at discounted prices until Feb.1.
Adult – $12
Senior (60+) – $10
Tickets will also be available at the door.
Adult – $15.00
Senior (60+) – $11
Children & youth under 17 are free if accompanied by an adult.
Source: https://rvbusiness.com/organizers-pleased-with-calgary-rv-show-expo-turnout/