On Now: Save Big on Camping Gear at Camping World

Whether you're just in need of some new gear, or you're looking for your home away from home, Camping World has got you covered. We round up some of the deals happening now, at prices up to 45% off.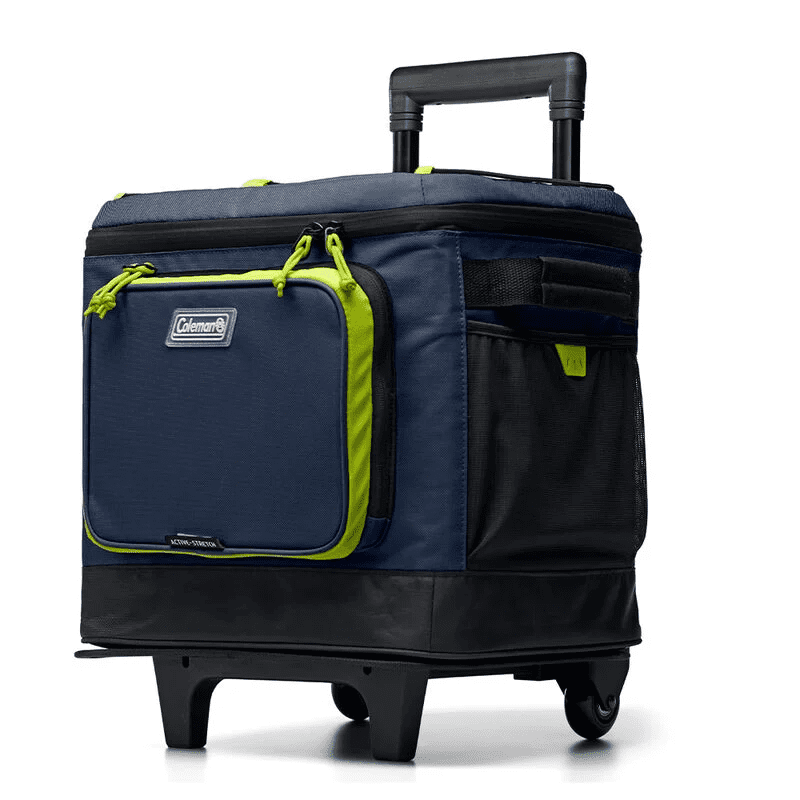 As the weather gets warmer, the need for an ice-cold drink is going to increase. This cooler can fit up to 42 cans and will keep food and drinks cold for up to 34 hours. A compact cooler is a great addition to your gear collection for long, day trips on the lake, or a full day of hiking.
Coleman XPAND 42-Can Soft Cooler with Wheels, $30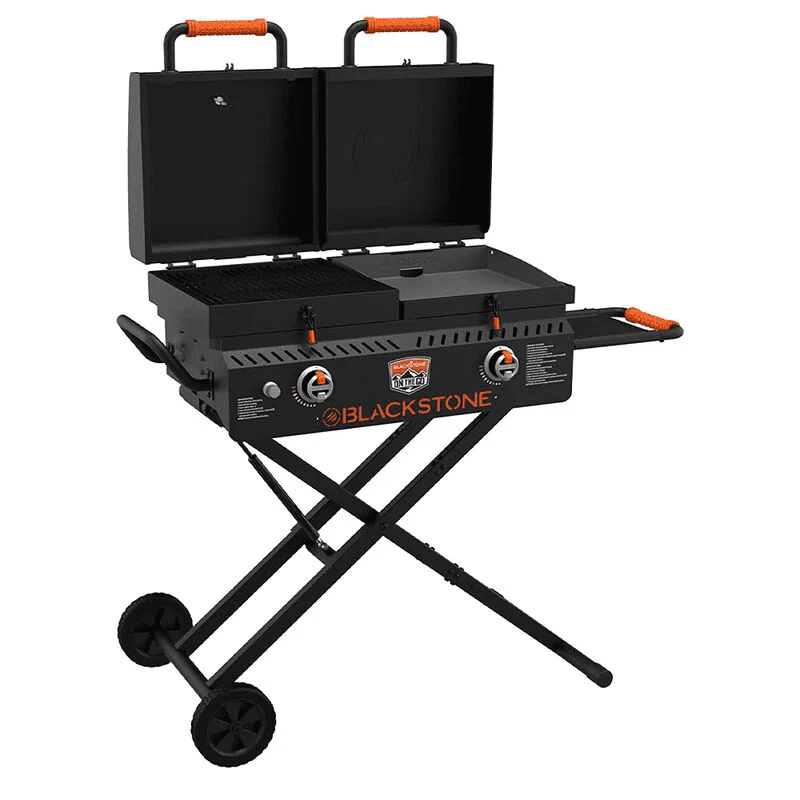 What's not to love about a combination grill and griddle for your next camping trip? This grill offers a stainless steel H burner and a strong cast for an excellent quality griddle and grilling experience. With its portable size, you can take this grill on even the most rugged excursions.
Blackstone On-the-Go Tailgater Grill & Griddle, $480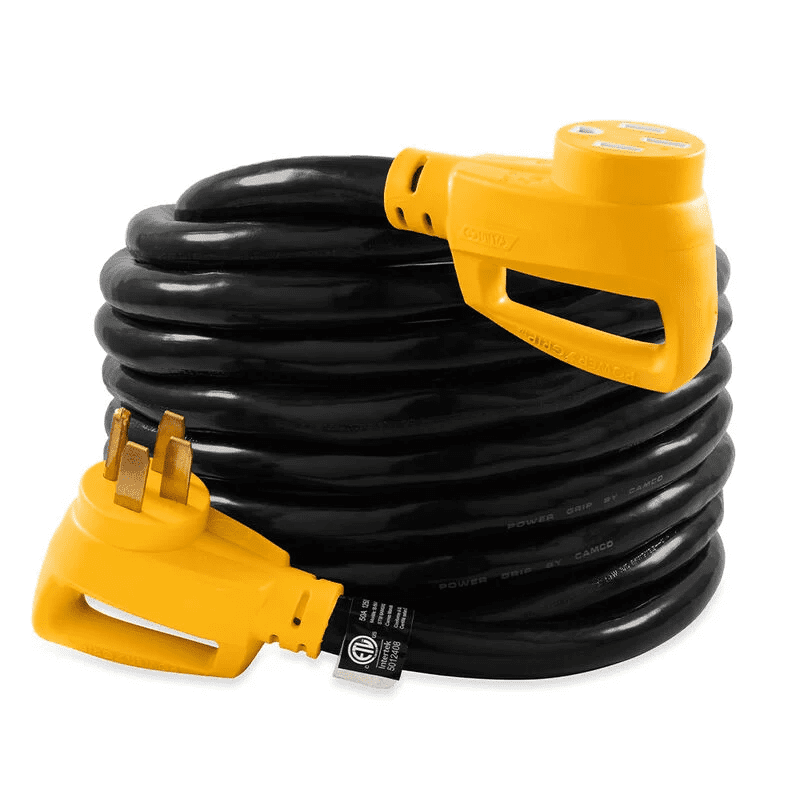 When you're camping, electricity can be hard to come by. Adding a 30-foot extension cord to your gear is an excellent way to prevent the issue, by bringing the power to you. The cord is extremely flexible and coated in a PVC sheet to protect you, and itself from the outdoor elements, such as fire or rain.
Camco Power Grip Heavy-Duty Extension Cord, 30-Foot, $156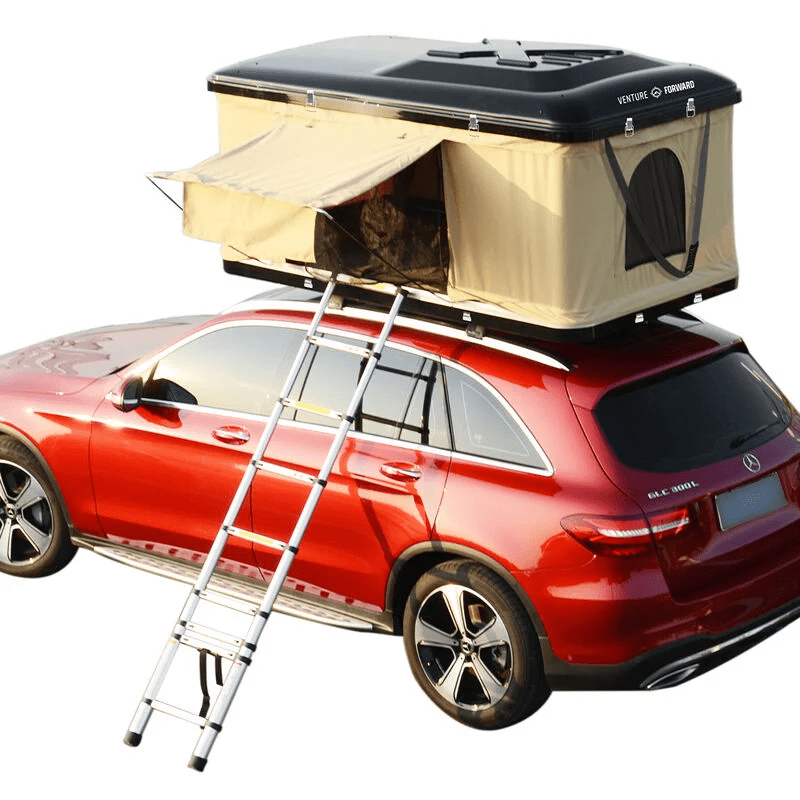 Rooftop tents are great if you're looking to camp in more out-of-the-box locations. This top tent is made for camping duos looking to explore in a waterproof, UV-resistant tent. With a hard top for extra protection from the elements, this tent is an excellent choice for rooftop tent camping newbies.
Venture Forward Hard-Shell Rooftop Tent, $1,200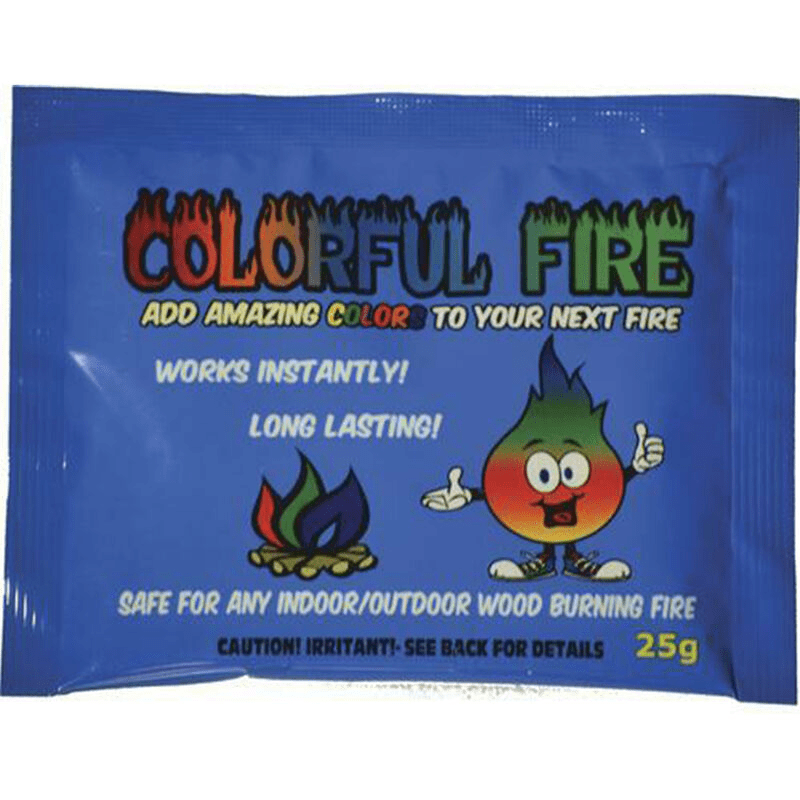 Bring a little bit of fun to the campfire with some colorful fire. Especially fun with kids, this will pique their interest and make your marshmallow roasting just a little bit more exciting. These color packets are long-lasting and safe for all wood-burning fire pits (including your indoor fireplace).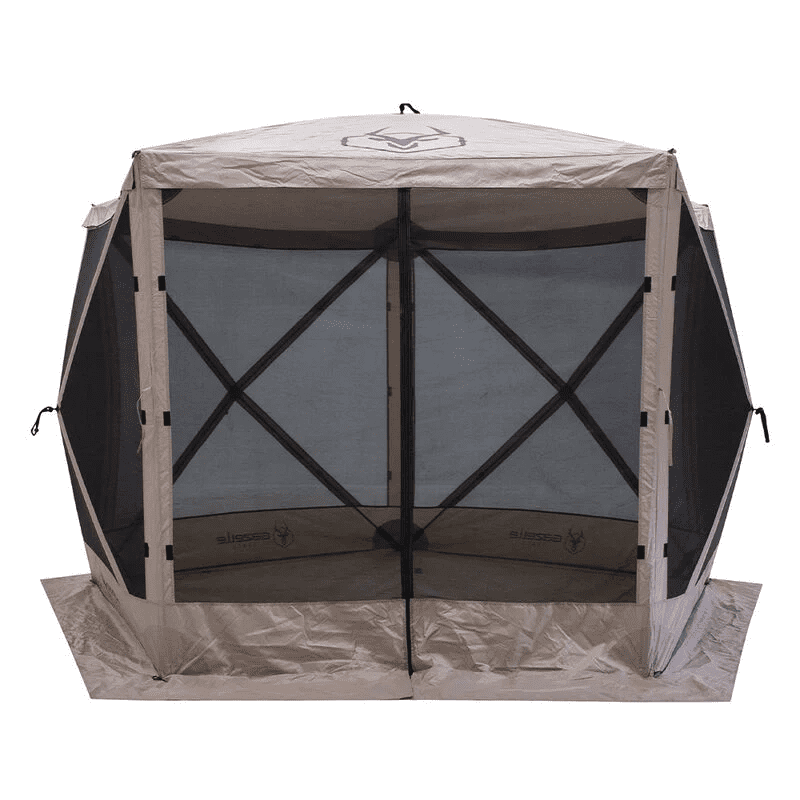 This portable shelter provides you and your camping family 60 feet of protection from the elements during those less-than-spectacular camping days. This camping gazebo is easy to set up and take down and will provide extra shade in the heat of summer. At the center, it is over 7 feet tall, so even the tallest of campers will be able to comfortably spend time in it.
Gazelle Tent G5 5-Sided Portable Gazebo, $240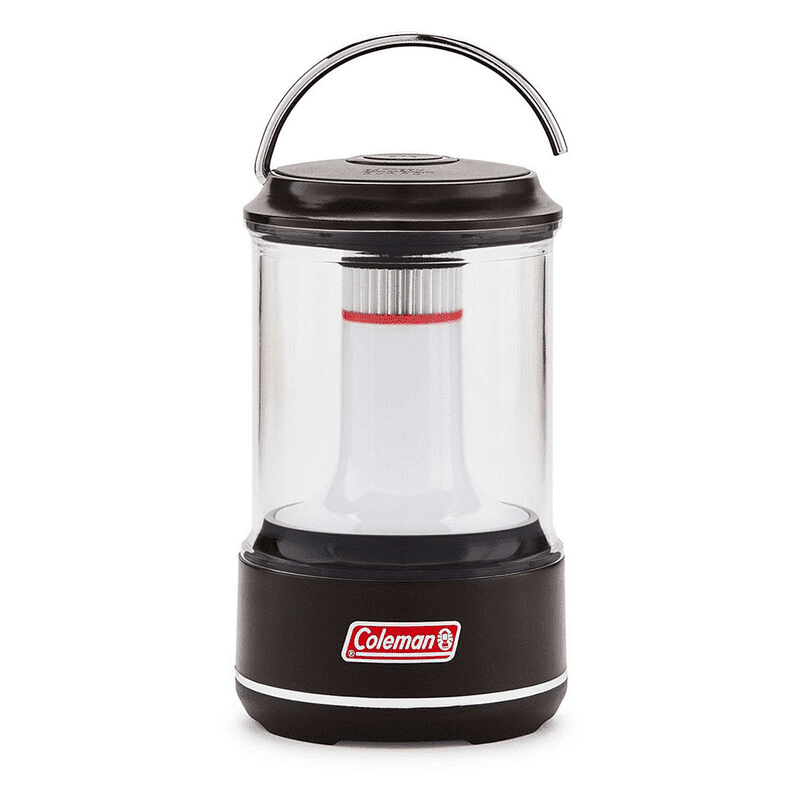 You can never have enough battery-powered lighting during your outdoor adventures. The less you need to rely on electricity during your trip, the better. This lantern from Coleman comes with a battery guard, allowing the battery power to last 25% longer than other lanterns. Operating on 4 AA batteries, you'll be able to see up to 7 meters in front of you.
Coleman 200-Lumen LED Lantern with Battery Guard, $10.50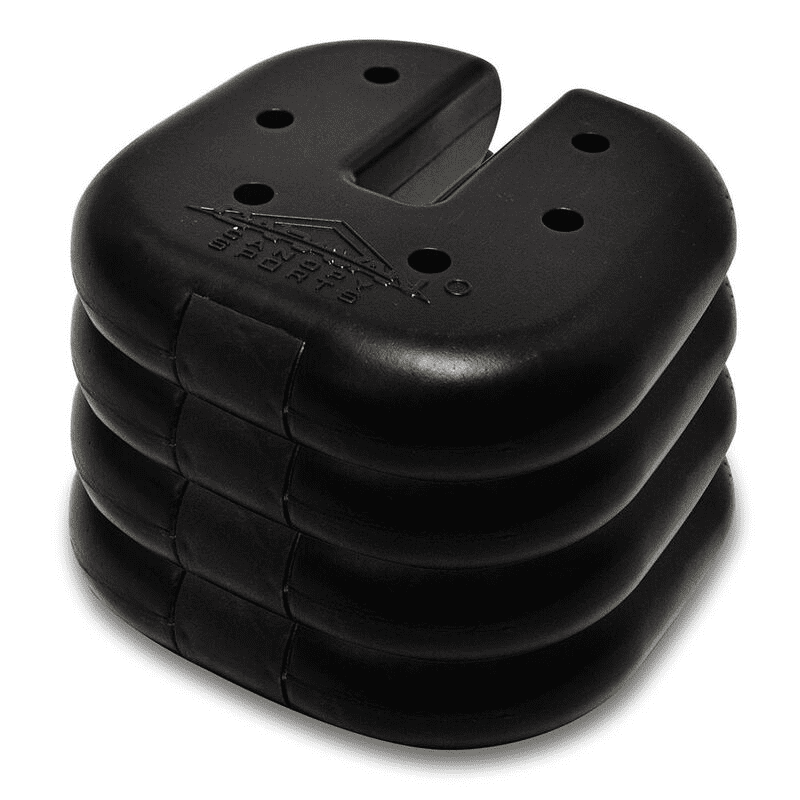 No longer fear your canopies flying away with a set of weight plates. Compatible with most pop-up canopies, each plate is 6 pounds of protection to prevent your shelter from disappearing during your camping trip. Each weight has a rubber coating to prevent slips and provides extra grip to your shelter.
Caravan Instant Canopy Weight Plates, $32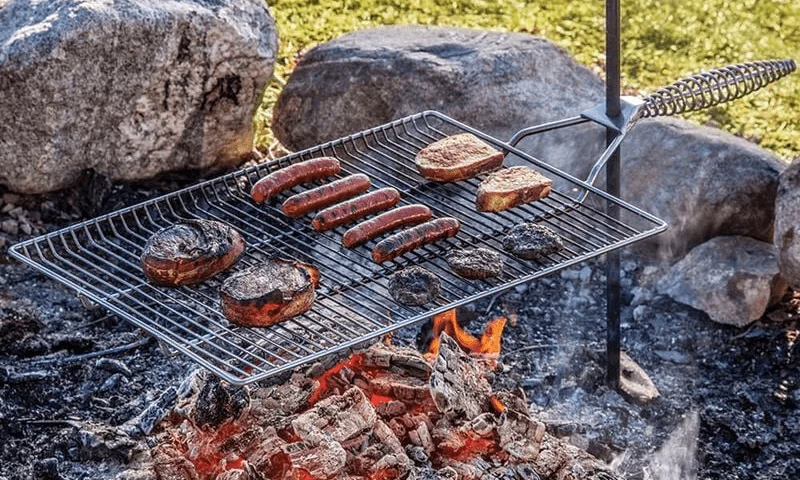 If you're more into a rugged and smoky meal, you'll want to check out this grill option. Made for cooking over an open fire, place the grill over the fire and get the perfect char on your burgers and dogs. The stake is easily adjustable and locks into place. Best for a 15×22-inch grill.
Stromberg Carlson Stake & Grill, $69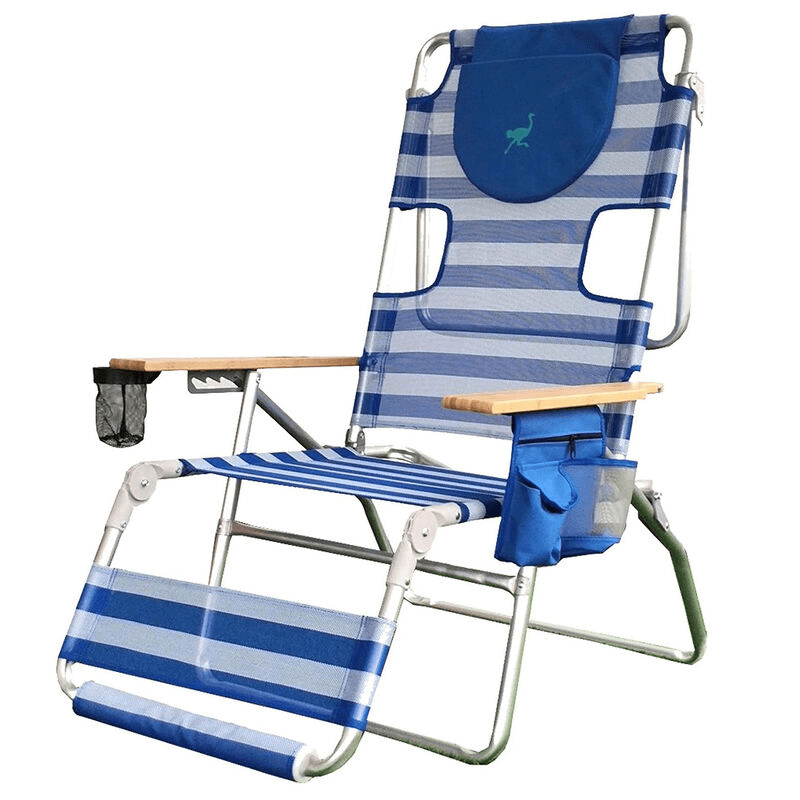 If the beach is calling you, you may want to pick up a recliner to bring with you on your next trip. This chair allows for 5 adjustable chair positions and 15 configurations for you to find the most comfortable place for you. Not a fan of the beach? No worries, you can bring this to the campsite too.
Ostrich Altitude 3N1 Beach Chair, $149