nuCamp Unveils New 'Ultimate Protection Plan' Warranty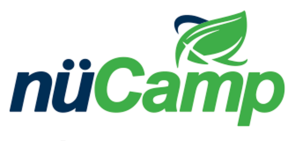 SUGARCREEK, Ohio – nuCamp, a major manufacturer of teardrop trailers and truck campers, has announced in a press release the launch of its Ultimate Protection Plan, an extended warranty program administered directly by nuCamp.
Since its inception, every unit produced by nuCamp has come equipped with a 1-year, tip-to-tail, comprehensive warranty, and scores of RV veterans have hailed nuCamp's claims handling as a unique and rewarding experience. The Ultimate Protection Plan aims to build on that reputation by transforming the standard 1-year warranty, and the peace of mind that goes along with it, into a full 7-year warranty, the release stated.
Beyond the additional years of coverage, nuCamp's Ultimate Protection Plan is fully transferrable at any point during the plan, which increases the resale value of the unit. Not only is it transferable, but there aren't ever any deductibles or cancellation fees associated with the Ultimate Protection Plan.
Perhaps the most comforting aspect of the Ultimate Protection Plan is that it is 100% backed by nuCamp. That means the consumer doesn't have to hassle with any 3rd party. If there's an issue, nuCamp will handle it directly with the customer's chosen RV service provider. If there was an incident during a trip, the Ultimate Protection Plan provides coverage for towing, trip interruption, and lodging expenses.
"We genuinely care for our customers and we want them to feel confident in their purchase," said Scott Hubble, CEO of nuCamp. "The Ultimate Protection Plan was specifically designed to be the most comprehensive, customer-friendly extended warranty program on the market, but above all else, it was created to provide customers with peace of mind."
While nuCamp's Customer Experience team is available to field questions and concerns from any nuCamp owner, the Ultimate Protection Plan offers preferential scheduling at their factory's brand-new service center in Sugarcreek, Ohio. In addition, nuCamp will work with any RV service provider across North America in an effort to get customers taken care of quickly and back camping again.
"Buying an RV is a significant investment, and we want our customers to know that their interaction with us doesn't stop after their purchase – in fact, that's where it begins," said Hubble. "We exist for the customer and the Ultimate Protection Plan is a unique way for us to further our commitment to them, while simultaneously elevating their camping experience for years to come."
The Ultimate Protection Plan is available for purchase at participating nuCamp dealerships nationwide.
To learn more about the program and its benefits, visit https://nucamprv.com/ultimate-protection-plan/.
Source: https://rvbusiness.com/nucamp-unveils-new-ultimate-protection-plan-warranty/