Must-See Historical Sites Across The U.S.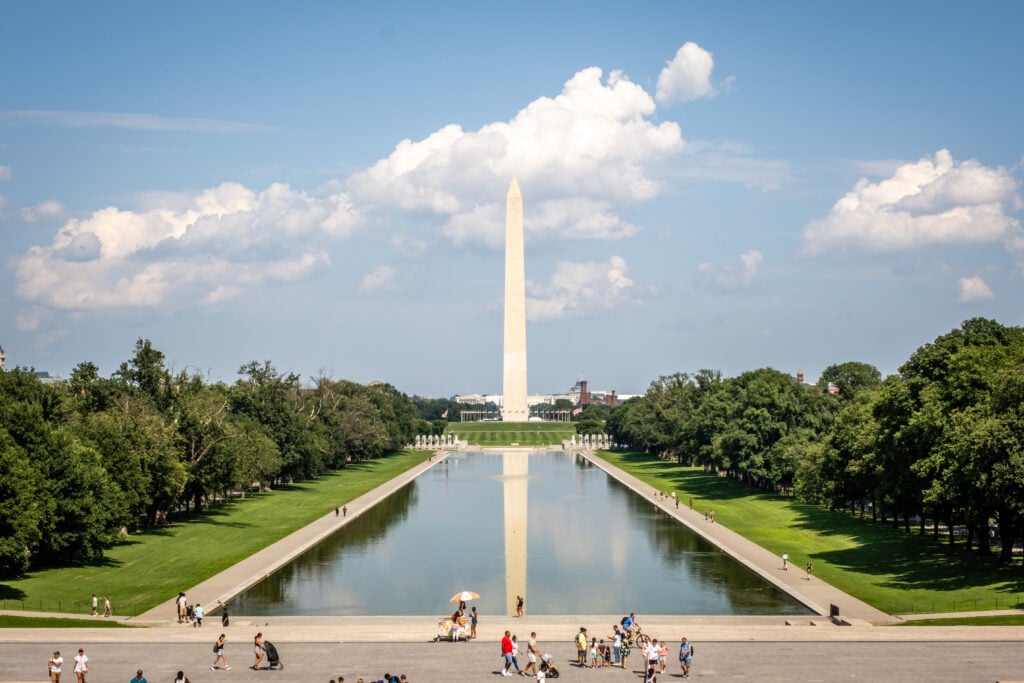 RV Trip Ideas: Historical Sites And Nearby Campgrounds
The United States has a long history, with both triumphs and losses. We should take pride in our past while acknowledging mistakes. Historical sites teach us about the past and guide us towards a better future.
There are monuments, statues, memorials, museums, and parks scattered all over the United States. Even the smallest towns tend to have some little piece of history to share. But if you're taking a road trip to see some of the most interesting and significant landmarks across the nation, you're in luck! Today we're going to cover some of the most amazing historical sites you can visit while traveling in an RV.
Of course, there are far too many locations to put in a single list. For instance, most former U.S. presidents have dedicated museums or estates that are available to tour. There are also memorials for various wars all across the country. Art, culture, and history are intertwined, so there are countless destinations you could visit that will align with your interests. The list below merely covers some of the most popular/significant sites. They're all worthy of your RV bucket list!
The French Quarter, New Orleans, Louisiana
New Orleans has an incredibly rich history. The French Quarter is most famous for the annual Mardi Gras parades that flow down the streets. But it's certainly worth a visit outside of this event too. The neighborhood is extremely old, and every building has a unique story to tell. There are plenty of tours, museums, monuments, cemeteries, and local restaurants to explore!
RV parks in the area
Little Rock Central High School National Historic Site, Little Rock, Arkansas
America's history of slavery and segregation has resulted in several civil rights movements and historical sites. One of the most notable landmarks is the Little Rock Central High School. This is the school where forced desegregation went into effect in 1957. It was the first test site for the historic Supreme Court ruling of Brown v. Board of Education. Black students faced a great deal of discrimination and hate as they attended school here, but it now stands as an important monument to civil rights in America.
RV parks in the area
Gettysburg Battlefield, Gettysburg, Pennsylvania
The American Civil War was brutal and bloody. One of the most infamous battle sites lies in the little town of Gettysburg, Pennsylvania. It is a solemn place to visit, but it marked the turning point in the war. There are reenactments throughout the year as well as permanent exhibits to commemorate the lives that were lost. You can wander around the battlefield at your own pace or take tours through the nearby town. Museums and exhibits are also easy to access.
RV parks in the area
Statue of Liberty, New York City, New York
Few things are as iconic as this tall metal statue in the New York Harbor. The Statue of Liberty is a symbol to every nation, and it represents the American dream. The statue stands over 305 feet tall, and it's visible from many angles throughout the city. Ever since the 1800s, this statue has served as a beacon for people across the world! It's certainly worth a visit.
RV parks in the area
Alcatraz Island, San Francisco, California
The prison complex in America has a complicated and dark history. Alcatraz Island is a prime example of this. It was once a functional prison that was infamous for its harsh conditions and isolated location. Nowadays, it's open for tours so visitors can see what it was like to live on such a barren island. The ferry ride out to the island is scenic, and there are fascinating artifacts and exhibits on display within the prison itself.
RV parks in the area
The Freedom Trail, Boston, Massachusetts
Boston played a key role in the Revolutionary War. This city was a powder keg for international tensions and many people had to work together to protect their loved ones and spur political action. The Freedom Trail is a collection of 16 historical sites throughout the city. Each one marks a moment or location that was significant to the progress of the war for independence. You can visit the trail by yourself or take a guided tour to learn more!
RV parks in the area
Martin Luther King Jr. National Site, Atlanta, Georgia
Martin Luther King Jr. was one of the most influential figures in the fight for civil rights. His iconic "I Have a Dream" speech has gone down in history! His impact cannot be overstated, which is why he has several monuments and memorials around the country. The Martin Luther King Jr. National Site in Atlanta is particularly significant because it was installed in his hometown. Guests can visit his birthplace as well as exhibits and murals that celebrate other key figures who championed equality and acceptance.
RV parks in the area
Canyons Of The Ancients Visitor Center & Museum, Dolores, Colorado
Native Americans shaped the land into what it is today. Various tribes and groups still exist, but much of their culture has been lost or erased over the years. As such, it's important to preserve and celebrate what we can! The Canyons Of The Ancients Visitor Center, formerly known as the Anasazi Heritage Center, is an amazing landmark. It centers around the archaeological remains of ancient hunter-gatherer tribes. By looking into the past, we can better appreciate the present.
RV parks in the area
The Alamo Mission, San Antonio, Texas
Texas has had its own complex history of drawing borders and claiming land. The Alamo Mission is a key historical site for many Texans because it represents a turning point in their independence as a state. This building was where the infamous Battle of the Alamo was fought, and important people like Davy Crockett and James Bowie were killed. It's a fascinating piece of American history, and there is a lot to learn from touring this area.
RV parks in the area
Washington D.C.
The capital of the United States is home to so many memorials, museums, and landmarks that it's impossible to pick just one! If you want to immerse yourself in the culture of this nation, spend a few days exploring this small but vital city. Highlights include the National Mall, the Capitol building, the Lincoln Memorial, the Washington Monument, and the impressive Smithsonian Museums.
RV parks in the area
Start planning your trip
For all of your camping and trip planning needs, look no further than RV LIFE Campgrounds and RV LIFE Trip Wizard. Campground Reviews is a trusted source of campground and RV park reviews offered by camping and RV enthusiasts just like you. With its accompanying RV LIFE App, RV Trip Wizard gets you to your camping destinations utilizing RV-friendly routes specific to your RV and travel preferences.
Related articles:
The post Must-See Historical Sites Across The U.S. appeared first on RV LIFE.