Moochi, a 900 Pound Water Buffalo, is Missing – and The Owners Are Offering a 'Very Large' Reward If You Find Her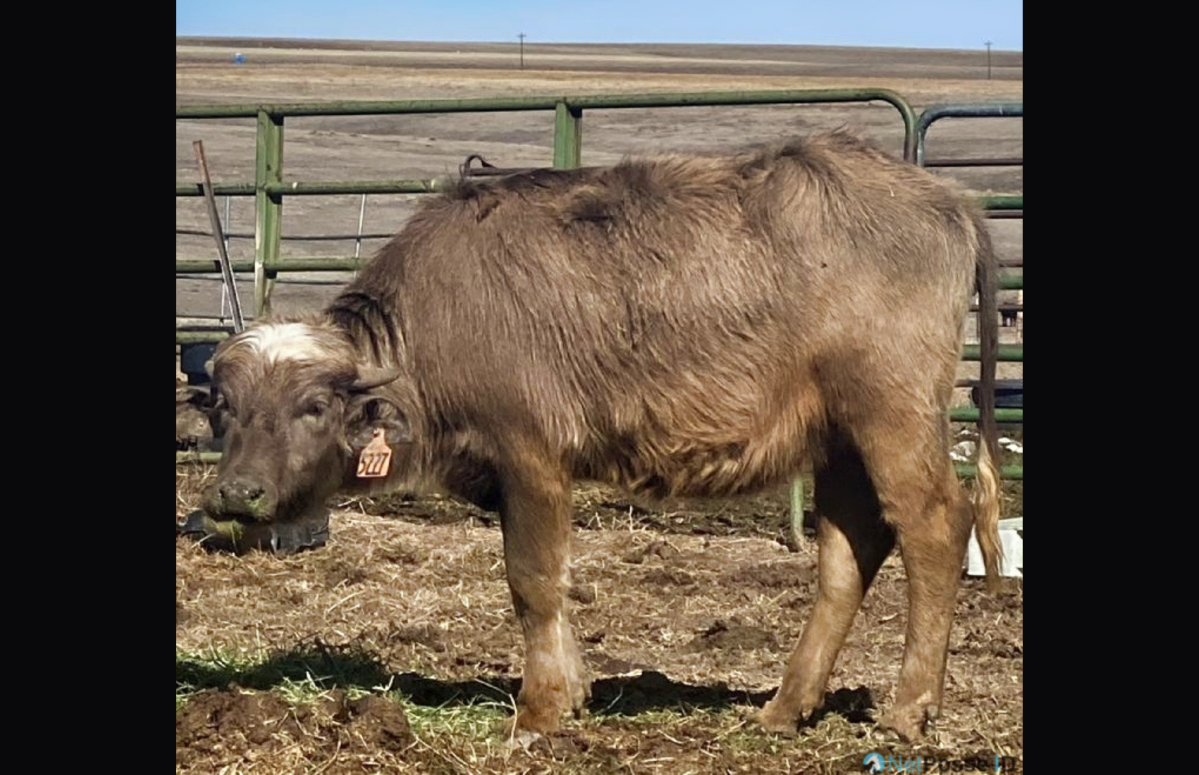 A family in Colorado is looking for their missing water buffalo named Moochi, and they've turned to the internet for help.
In a Facebook post, Laura Perry says she and her family have contacted livestock auction houses and the local sheriff's office to find the animal. They've even flown drones and hired an organization of volunteers that specialize in tracking down stolen livestock. The family is offering a "very large" reward to anyone who can find Moochi. So far, there are no signs of the animal.
A water buffalo is similar to a cow in many ways. The family says Moochi in particular is a very sweet animal that's trusting of people. So much so that they suspect Moochi would load herself onto a trailer to get kidnapped. They did find a tire mark in front of a gate they never use.
"I mean, it's possible she's got into a bigger pasture, and she's just literally living her best life in another pond," Perry said in an interview with local media. "And it's possible that she was taken maliciously. So we don't know where she is. We've looked everywhere for her."
In the meantime, Perry is asking everyone to repost the videos and stories of Moochi, no matter where they live in the country, to help spread awareness of their missing water buffalo.
Source: https://outdoors.com/a-900-pound-water-buffalo-is-missing-in-colorado-and-the-owners-need-your-help-to-find-her/