Montana Owner's Club Rally Draws Over 400 Owners – RVBusiness – Breaking RV Industry News

GOSHEN, Ind. – The Montana Owner's Club kicked off its 19th annual rally this weekend at the Elkhart County Fairgrounds with over 400 owners of the iconic Keystone-branded fifth-wheel.
Organized by 60 volunteers, the 10-day rally draws participants from all over the country for a week of fellowship, fun and education. More than half of this year's rally participants were first-time attendees, an indication of the groups' vibrancy and growth.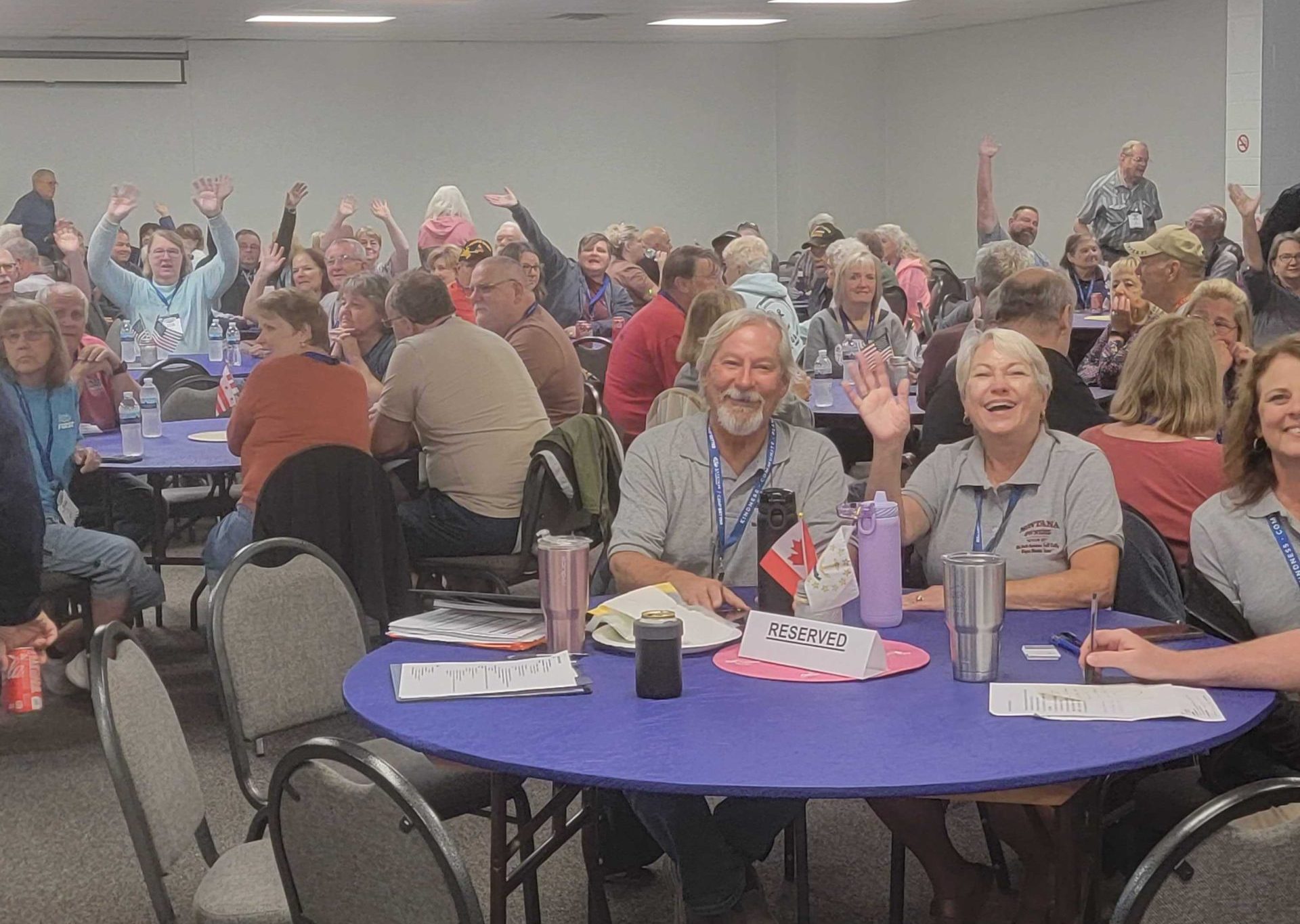 Sunday afternoon, Montana leadership Nick Ebenroth and Colin Dechant caravanned into the rally with the newly redesigned 2024 Montana and Montana High Country models. Rally goers were treated to a sneak peek of the brand's all-new exterior and interior design before these models make their debut in Hershey. Ebenroth and Dechant then shared their plans for Montana's future development and answered questions from the audience.
"One of the greatest assets Montana has is input from owners during this rally. We were able to share a number of 2024 design updates that came as a direct result of ideas shared from the Owner's Club," said Ebenroth. "I think what impresses me most about this group is how generous they are with their encouragement of not only our team but with each other. It's remarkable."
The rally continues through Friday with a full schedule. Owners will participate in a hands-on DIY "Learning Lab" and ladies driving school with the Keystone service team. Keystone manufacturing and customer service tours, classes on full time travel, RV cooking, CPR, and work camping are also scheduled along with a series of workshops from industry experts from Lippert, MORryde, Future Solutions, TST, Furrion, and ASA Electronics.
Marilyn Dube, longtime wagon master, talked about what the MOC rally means to her and her husband, "When Richard and I look around the room filled with 400 members talking, laughing, and sharing their passion for travel, we think about how our Keystone Montana connected us to this wonderful RV community and the friendships we've made forever."
Source: https://rvbusiness.com/montana-owners-club-rally-draws-over-400-owners/