Modern Buggy Touts Top Suppliers for 'Building a Better RV' – RVBusiness – Breaking RV Industry News
EDWARDSBURG, Mich. – Modern Buggy RV announced in a release it has partnered with a variety of quality component suppliers to build a better RV.
"Better materials make a better trailer," stated Earl Williams co-owner of Modern Buggy RV a maker of teardrop and clamshell campers made to stand the rigors of off-road and off-the-grid camping. "It's really that simple. We like our customers not to have any problems. We have switched to Vixenite flooring which is the same used by Riverstone and Cedar Creek in their slide outs that sell for tens of thousands more than our Modern Buggy RVs. Some of the most sought-after trailers in the industry have been using Azdel Composite panels behind their sidewalls and using wood elsewhere. Not here, we are using Azdel behind all our exterior fiberglass including the roof."
Williams went on to inform its dealers and buyers to watch YouTube videos on the Vixenite material to help them understand the difference in the quality he is incorporating into his RVs.
"To test the impact strength they drop logs, bricks, even TVs, from a three-story building and seem to be having fun showing off how strong the floors are. For customers shopping it's nice to know that Modern Buggy floors are stronger than our competition." www.youtube.com/watch?v=S6MwFwWZ2hQ

Chase Rhode, with Field and Sports, helping the company expand its message of quality said, "Modern Buggy has spent money where others cut corners. This includes Eternabond Tape on seams and Sikaflex Adhesive to name a few more 'extras' for customers to look for when shopping."
Scott Rhode, also with Field and Sports explained, "some teardrops and trailer brands use Azdel in chosen places. Most have wood floors only protected by a thin layer of linoleum. Modern Buggy has fiberglass roofs whereas other brands' roof and slide-outs are covered with PVC or a rubber roofing material," he added. "If you're out shopping for a trailer and you see an 'Azdel On Board' sticker, ask them where it's used and why they have wood floors and wood roofs."

The company states that its trailers are even using fiberglass inside for the gloss, easy to clean ceiling liners instead of vinyl wrapped board. It went on to state that some brands put a shallow storage area below the bed in wood floors but Vixenite flooring has so many advantages to being lighter and one-piece with no seems, no rotting, mildew, mold, and no formaldehyde. The material is also bug-proof and adds a better insulation value.
"But best of all it is stronger with no creaking or soft spots," concluded Scott Rhode.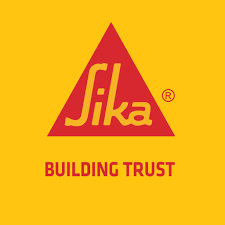 "When it came to protecting against water intrusion, I decided to spare no expense," stated Williams. "Water damage has been an issue in the industry and we didn't want to have those problems. We are using Eternabond Tape in areas and Sikaflex Adhesive for the strongest bonding and protection out there. Spending more up front will give our dealers and customers a much better overall experience."
For more information about any of these materials please visit:
Manufacturer of Little Buggy and Big Buggy travel trailers, Class B Vans, as well as, the branded SkyeDen roof top tents, awnings, and other camping accessories, the company is privately owned and operated. Its partners have over 100 years of combined RV Industry building and supplier experience.
For more information please visit: www.modernbuggyrv.com
Source: https://rvbusiness.com/modern-buggy-touts-top-suppliers-for-building-a-better-rv/