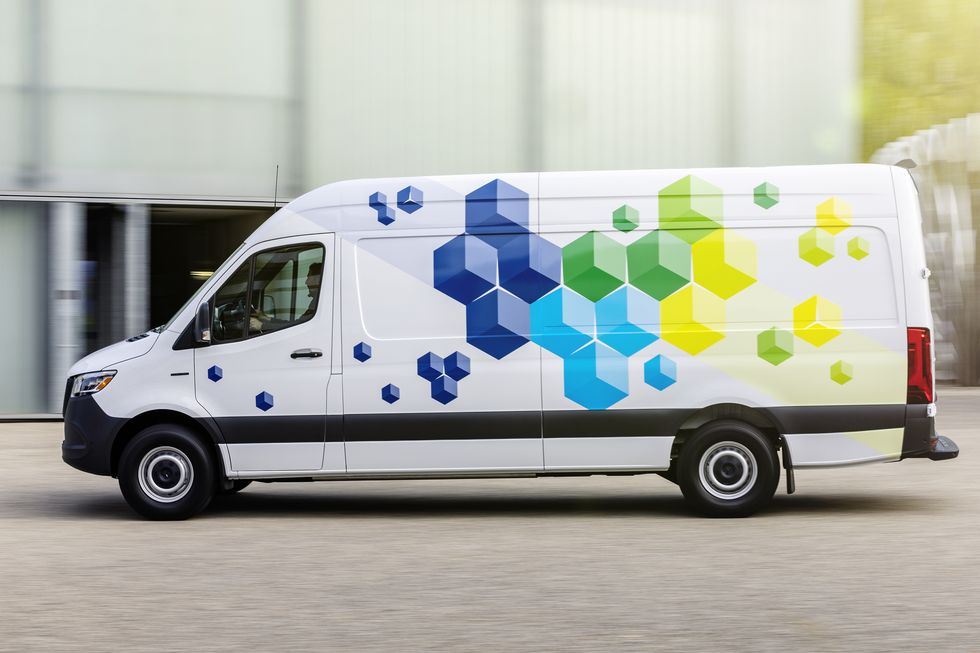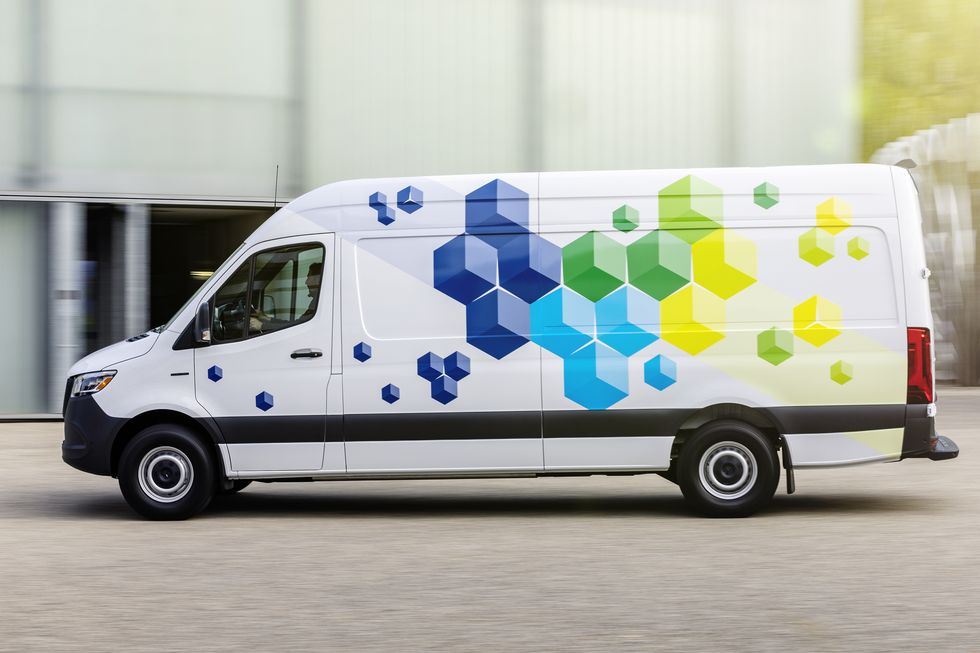 Mercedes-Benz is going electric by 2030. That means huge changes throughout the Mercedes lineup, including to the Sprinter van, which is a popular base vehicle for camper van upfitters.
In that vein, Mercedes just unveiled the new eSprinter electric van. It's coming to America in one version: a long wheelbase, high-roof model with the largest battery pack, according to a report by Gear Patrol.
Here's what we know about it so far.
How much range does the eSprinter have?
The eSprinter uses a 113-kWh battery pack. Mercedes gives range figures of 248.5 miles and 311 miles for city driving. However, those figures come from WLTP testing, which is more generous to vehicles than the EPA methodology.
The eSprinter is capable of 115-kW fast charging, enough to power the vehicle from 10-80 percent in 42 minutes. To start, the range and charging time will probably be more amenable to fleet customers than camper van buyers.
When will the eSprinter be available?
Mercedes says the eSprinter will hit American and Canadian dealers during the second half of 2023, probably as a 2024 model-year vehicle. It will arrive in Europe before the end of 2023.
Is the eSprinter the future camper van base vehicle?
Camper vans will go electric. But think more in the intermediate term. Mercedes says, "all new models will be all-electric from 2025." That leaves Mercedes room to slip one more update to the combustion Sprinter next year and continue selling it through 2029. And Ford may still sell gas-powered Transits beyond then.
Source: https://rvbusiness.com/mercedes-benz-preps-esprinter-as-an-electric-campervan/