Love the Smokies? Check out These Epic Photos of Great Smoky Mountains National Park
A landscape that straddles the borders of North Carolina and Tennessee, Great Smoky Mountains National Park has miles of wild beauty for photographers to capture.
Videos by Outdoors
This time of year is extra magical as the fleeting colors of fall spread across the park and hues of red, orange, and yellow decorate the landscape.
Here are five incredible photos taken by photographers in the park over the last few weeks.
Sunrise by Randy K. Habel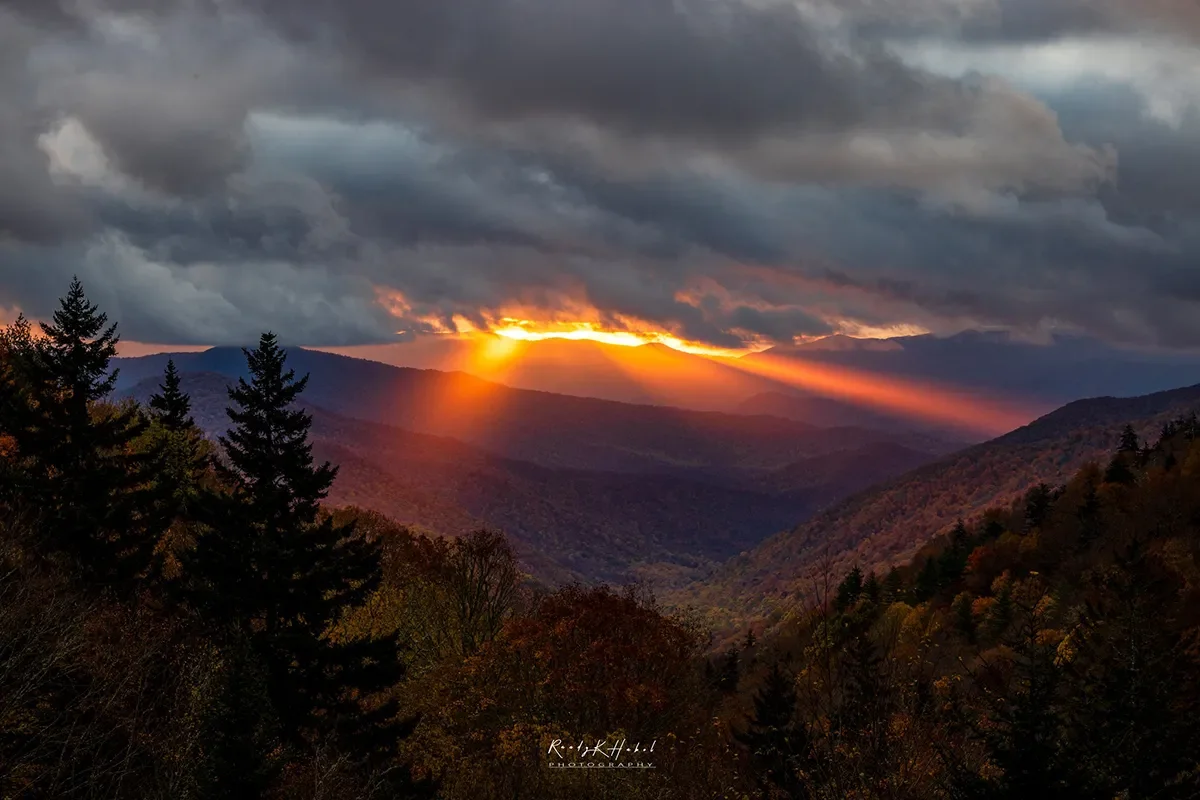 From vibrant fall foliage to fiery sunrises, Randy's photography showcases many of the Great Smoky Mountains National Park's colorful landscapes. This glowing sunrise was taken in the Oconaluftee River Overlook along the Newfound Gap Road, a perfect viewpoint for witnessing the overlapping layers of mountain ridges. Randy posted several amazing photographs from his trip on Facebook.
Smoky Mountain Swirls by Joseph Rossback
Joseph visited "The Smokies" to experiment with autumnal colors and water reflections in his photographs, playing with swirls as the water flowed through meandering creeks and streams in the valleys.
Young Black Bear by Priscilla Morris
This park is home to one of the largest protected areas for black bears in the United States, meaning that they can live here in the wild. Priscilla managed to capture a photo of a young black bear climbing a tree in the national park. She observed the small bear for a while as he searched for walnuts to eat and took naps in the branches.
Autumnal Leaves by James Hoffman
James focused on the beauty of the leaves lying on the ground as the trees started their transition into a winter slumber. For his latest shots in late October, he explored the area around the Oconaluftee River. This river is full of life and is known for being one of the best places to catch wild rainbow and brown trout.
Golden Hour by Renee Hahnel
Renee is a travel influencer from Seattle, and her latest posts document an amazing trip to the national park in October. In this photo, she captured Blue Ridge Parkway, nicknamed "America's Favorite Drive," at golden hour. The stunning linear drive links Shenandoah National Park to Great Smoky Mountains National Park.
Source: https://outdoors.com/epic-photos-of-great-smoky-mountains/