LEVC Launches New Pure-Electric Vehicle Technology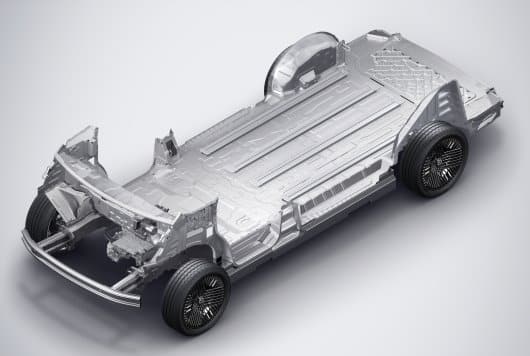 ANSTY, Warwickshire – LEVC (London Electric Vehicle Company) begins a momentous new chapter in its history today, according to a press release, setting its direction for the next decade and beyond.
The launch of its innovative new pure electric vehicle technology will provide the foundation of its transformation from a high-end taxi manufacturer, to a leading provider of e-mobility solutions.
LEVC on May 5 unveiled the foundation for a range of next-generation new products, its state-of-the-art new EV platform – Space Oriented Architecture (SOA). Co-developed with Geely Holding Group, SOA is modular and scaleable, the world's first EV platform focused on setting new standards for onboard space, bringing interior-optimised zero-emission mobility to more consumers than ever before, while enabling LEVC to enter new sectors.
Developed over the past 2.5 years at R&D centres in China, Sweden, the UK and Germany, SOA's unprecedented flexibility maximises interior space, offering multiple seating and load-carrying configurations. It can support a wide range of new products – from passenger carrying models, to commercial vehicles, offering significant advances in range, efficiency, safety, charging time, durability and connectivity.
Highlights include:
LEVC is transforming from a high-end taxi manufacturer to a leading provider of pure electric global mobility solutions
New state-of-the-art pure electric vehicle platform revealed, co-developed with
Geely Holding Group
Innovative, flexible Space Oriented Architecture (SOA) optimises on-board space and is a fully-configurable architecture designed to suit an ever-changing world
Sophisticated and scaleable SOA platform also brings advances in range, efficiency, safety, charging time, durability and connectivity
SOA also incorporates the latest in electronic platform technology: L-OS, providing a complete digital operating system, from autonomous capability to intelligent cockpits
First LEVC model based on SOA will be a completely new offering, launching LEVC into new sectors, in addition to its existing products
Under the brand's vision "a sustainable mobility future, for a better world", LEVC will deliver smart, green, safe and accessible mobility for all, optimised around space
Media images: https://bit.ly/LEVC_SOA_
For more information on LEVC, visit www.levc.com
Source: https://rvbusiness.com/levc-launches-new-pure-electric-vehicle-technology/