Latest 'RV Today Takes a Look at Snowbird Destinations' – RVBusiness – Breaking RV Industry News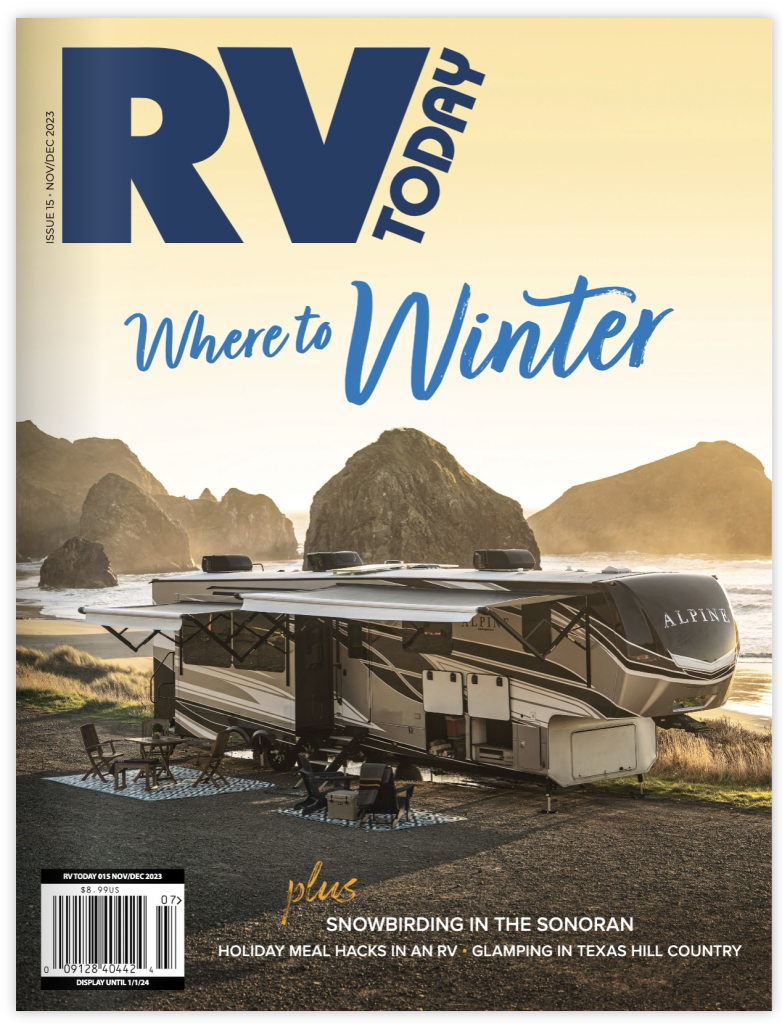 EDITOR'S NOTE: The November/December issue of RV Today magazine is now available. Here's the Publisher's Note from Demian Ross.
Winter is near and for some RVers, that means winterizing and storing the RV. For others, it means heading south. And for those who enjoy the cold winters, it means toughing it out in the snow in their RV.
While traveling the country full time from 20172022 and trying my best to chase 70 degrees, I still ended up in plenty of cold winters. Now I know "cold" is a trigger word, depending on where you are from. We have all seen people walking around with winter coats, and it's 70 degrees out, and instantly, you know they are from Arizona.
Cold for me is really anything below 50, and I do enjoy snow at times. Here at my homebase in Oklahoma, we get a short winter with a few days of snow and it's a nice change of pace. Now, if I had to buy a snowblower, we would be having a different conversation.
One of the things I like so much about RV life is how differently people like to RV. Some do use it as a way to avoid the snowy season and head somewhere warm. When 100+ degree summers hit here, I'll be using my RV to head north to somewhere cooler.
In my last publisher letter, you probably read that we have some big changes coming in 2024. Our biggest announcement was that we will merge our sister publication, Rootless Living, with RV Today and move full-time RV content into this magazine. We will also be making big changes to the content and elevating the look of the magazine.
Jamie May will take over Editorial as the Editorial Director and revamp the type of content we publish. You will see more and more content that helps you as an RV owner no matter where you are in your journey.
Melinda Galjour, the Art Director for Rootless Living, will take over as Art Director for RV Today. She has a gift of bringing stories to life, and we are excited to have her taking on the challenge of making RV Today as unique as she made Rootless Living.
Change is hard for people, but I am very excited about what is to come in 2024 and beyond. Remember, none of this would be possible without subscribers like you and our amazing advertising partners. It's important that the RV lifestyle has a voice that is independent and written by actual RV owners — and that's what we aim to do.
This has been an amazing two years of publishing RV Today so far, and we're excited about everything coming to year three.
Until the next issue, I hope to see you on the road.
Source: https://rvbusiness.com/latest-rv-today-takes-a-look-at-snowbird-destinations/