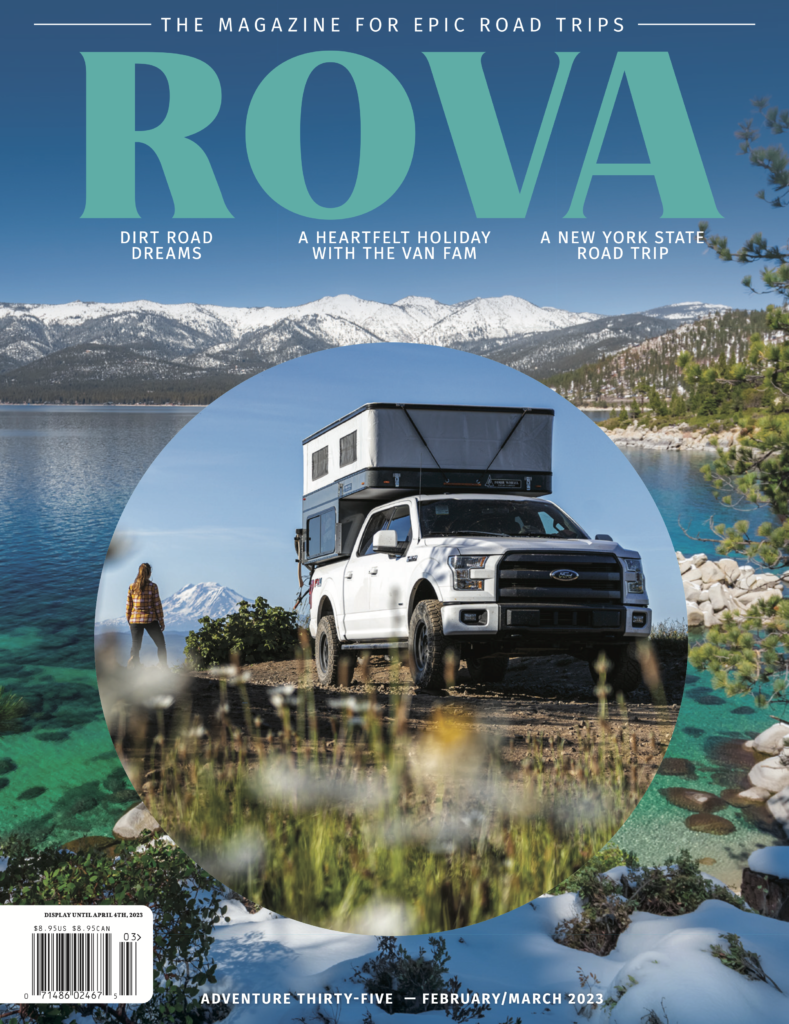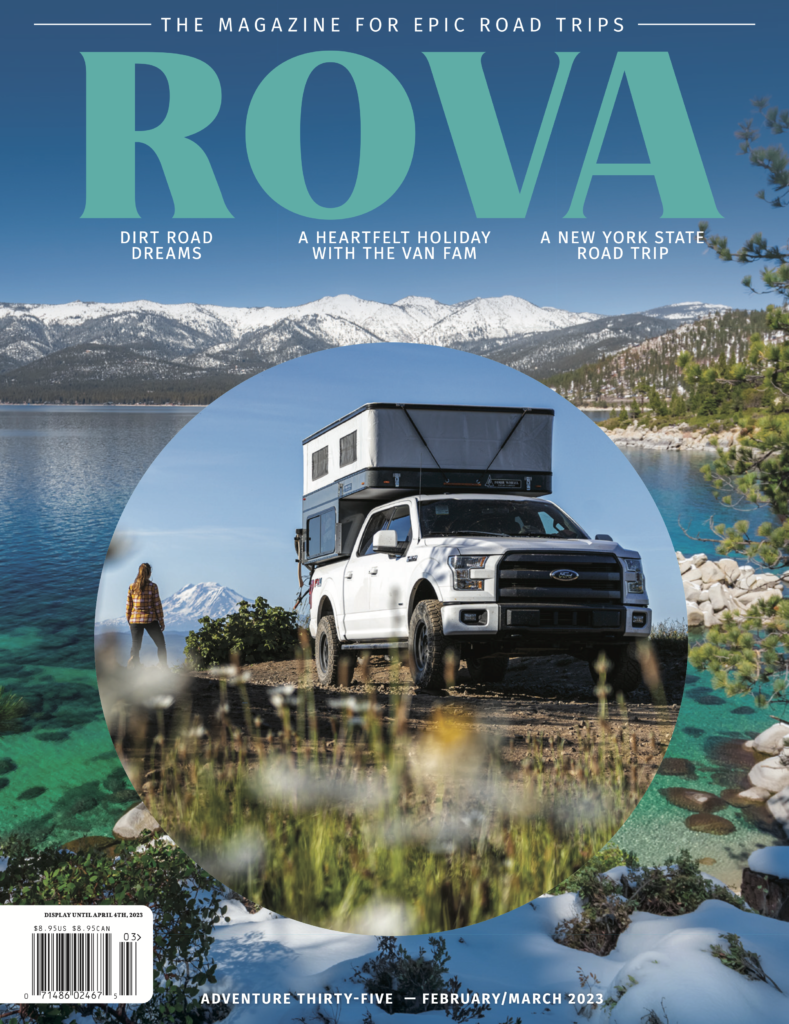 The February/March edition of ROVA Magazine is now available. Here's what the editors had to say about this issue:
There's no real theme to this issue of ROVA, but there's plenty of travel inspiration for when the road-trip bug hits. We've rounded up some of the best botanical gardens in the United States; we go deep underground with a look at the caves and caverns that you can visit; and we share some places that are perfect for whale-watching, but also wonderful destinations in their own right.
Brooke Alexander talks about the beauty of found family on the road; Bret Edge shares his family's love of the mystery and potential of dirt roads; Patrick Coleman gives us an overview of Class B vans and conversion; and French photographer Celia Burg takes us on an adventure through her camera lens.
As usual, discover some lesser-known locales and experiences through our Places features, including a lighthouse tour of Canada's Gaspe Peninsula; mushroom foraging in Washington State; turquoise water that screams tropical vacation in the unlikeliest of places (Idaho); and a wildlife and conservation expedition on South Carolina's Bulls Island.
Source: https://rvbusiness.com/latest-rova-magazine-offers-plenty-of-travel-inspiration/