Kitchener RV Show & Sale: A new vehicle extravaganza!
A Special Invitation from the Ontario RV Dealers Association…
March 12, 2023 – Showcasing a great selection of the latest RVs, the Kitchener RV Show and Sale, March 17 – 19, 2023, brings the thrill of the RV Lifestyle to the Kitchener Memorial Auditorium – known affectionately as "The Aud". This multi-role facility is located at 200 King Street West, Kitchener, ON, Canada.

The Kitchener RV Show features everything from $250,000 luxury Class A motorhomes to camper vans, travel trailers, as well as the leisure gear and accessories that turn a journey into an adventure.
Attracted by the outdoors, millennials and multiculturals alike are gravitating to the RV lifestyle. In 2018, 56% of first time campers were millennials; 51% identified as non-white. From weekend expeditions to cross country excursions, record numbers of Canadian families are exploring the country in style. Active and adventurous, they hit the road in search of great hiking, canoeing, bouldering, biking, fishing, birdwatching and sightseeing experiences.
If you love the outdoors, you won't want to miss this show!
Explore show features: exhibitors, special events, contests and seminars — and subscribe to the ORVDA newsletter for the latest updates.
The RV & Camping Accessories Showcase

Located in the viewing room on main level, the ORVDA Kitchener RV Show's RV & Camping Accessories Showcase, hosted by Terry's Trailer Service, offers great items at great prices. You'll find both unique and practical items for camping and making the most of the RV lifestyle, including storage items, maintenance essentials and more!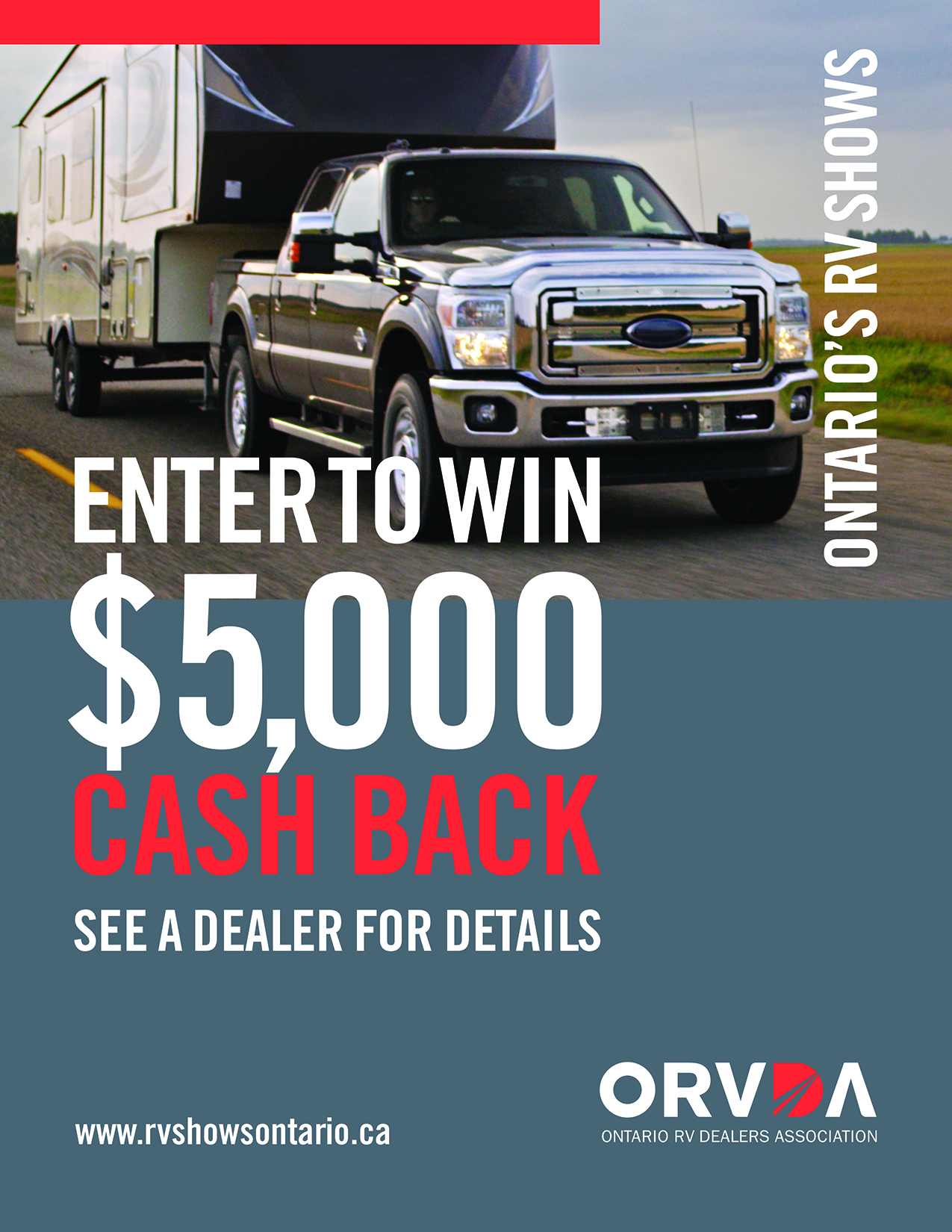 ENTER TO WIN $5,000 CASH BACK!
You could win $5,000 towards your RV purchase if you buy a trailer or motorhome at the show.
A prize winner will be randomly drawn from all eligible received from ORVDA member dealers only. You'll be notified by phone after the show!
To view the Cash Back rules, click here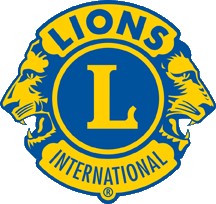 Lion's Club of Earlton
The Lion's Club of Earlton and ORVDA present the 34th annual Earlton Lion's Club Draw! Over $130,000 in prizes to be won!
1st prize:  18' APEX Ultra Lite 186BH Travel Trailer and Ford Explorer Timberline SUV
2nd Prize Camping Adventure Package
Over $5000 of camping accessories for your next outdoor adventure!
Plus: $4000 in cash prizes up for grabs! 
Visit the Earlton Lion's club booth and purchase your tickets during the show! Every ticket purchased supports the efforts of the Lion's Club volunteers to fulfill the mission and vision of the organization.
Visit the ORVDA RV Shows website to purchase tickets, view the show floorplan and exhibitor list, and find links to the participating dealers and vendors.
Location:
Kitchener Memorial Auditorium
400 East Ave
Kitchener, ON N2H 1Z6
Kitchener RV Show Schedule:
FRIDAY March 17th 10am – 8pm
SATURDAY March 18th 10am – 7pm
SUNDAY March 19th 11am – 5pm
Purchase tickets at this website:
https://orvda.streamintickets.com/events/Kitchener-RV-Show-and-Sale-2023

For more information, please click on the "Home – Kitchener" link below:
Source: https://www.rvlifemag.com/kitchener-rv-show-sale-march-17-19-2023/?utm_source=rss&utm_medium=rss&utm_campaign=kitchener-rv-show-sale-march-17-19-2023