KING Intros Passport as an 'All-In-One Connectivity Solution' – RVBusiness – Breaking RV Industry News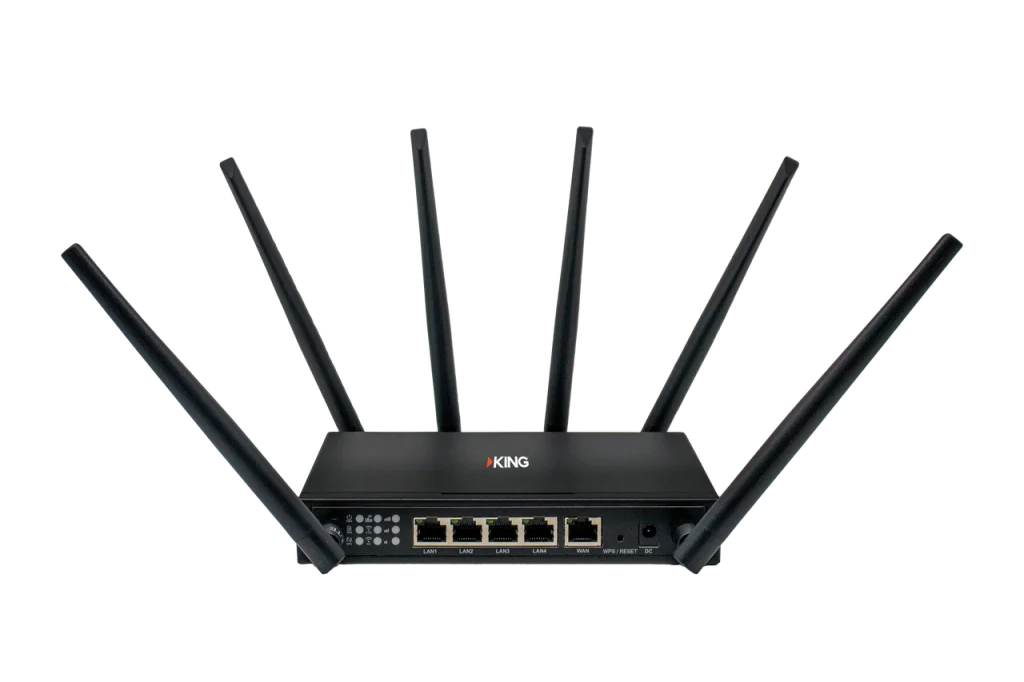 KING is excited to introduce its latest consumer connectivity innovation: the KING Passport. This cutting-edge, plug-and-play device opens the door to expanded connectivity through both Wi-Fi and Cellular data plans, offering users unparalleled flexibility in staying connected to their loved ones and passions while exploring the great outdoors, according to a release.
"The KING Passport gives our users the freedom to travel without sacrificing access to the connected world," said Tom DeWaard, Vice President of Sales and Marketing. "Whether traveling for work, school, or play, our customers will now have easy, affordable, and flexible access to the internet either through the Wi-Fi repeater, which connects to free, public Wi-Fi access points commonly found in campgrounds or travel stops, or by connecting through cellular networks using one of our many data plan options.
"We are proud to announce that we have partnered with TravlFi to provide flexible, pay-as-you-go data plans that feature super affordable rates specifically curated to fit the lifestyle of any outdoor enthusiast. Whether a customer needs anywhere from 2 GB to 200 GB per month, or our new unlimited plan, they are sure to find a plan the fits their needs," DeWaard added.
In addition, TravlFi recently announced plans for those looking to go north or south of the border, with an international add-on that includes both Canada and Mexico.
"I'm especially excited for customers to check out the friendly user interface," DeWaard said. "One can easily monitor their usage each month through the app and choose to either increase or decrease next month based on their individual needs. Or, they can just turn it off at the end of their RV season and easily restart it next season. The flexibility and affordability are truly unmatched."
The KING Passport chooses the strongest available cellular tower to connect to, regardless of carrier, to allow for the greatest connection and speed available no matter where one might travel.
"The days of choosing just one provider and hoping for the best are behind us," said DeWaard. "It truly is a game changing product and service that I believe will eliminate one of the more frustrating parts of RV life, which is trying to connect while on the road. We've been working on this project for a while so we are excited to finally have the KING Passport in the marketplace and start providing a better experience for all outdoor enthusiasts."
The KING Passport will be available through all the major RV distributors and on dealer shelves soon. To learn more, please see your local dealer or visit KingConnect.com.
Source: https://rvbusiness.com/king-intros-passport-as-an-all-in-one-connectivity-solution/