Jayco Family of Brands Launch New Dealer Marketing Tools – RVBusiness – Breaking RV Industry News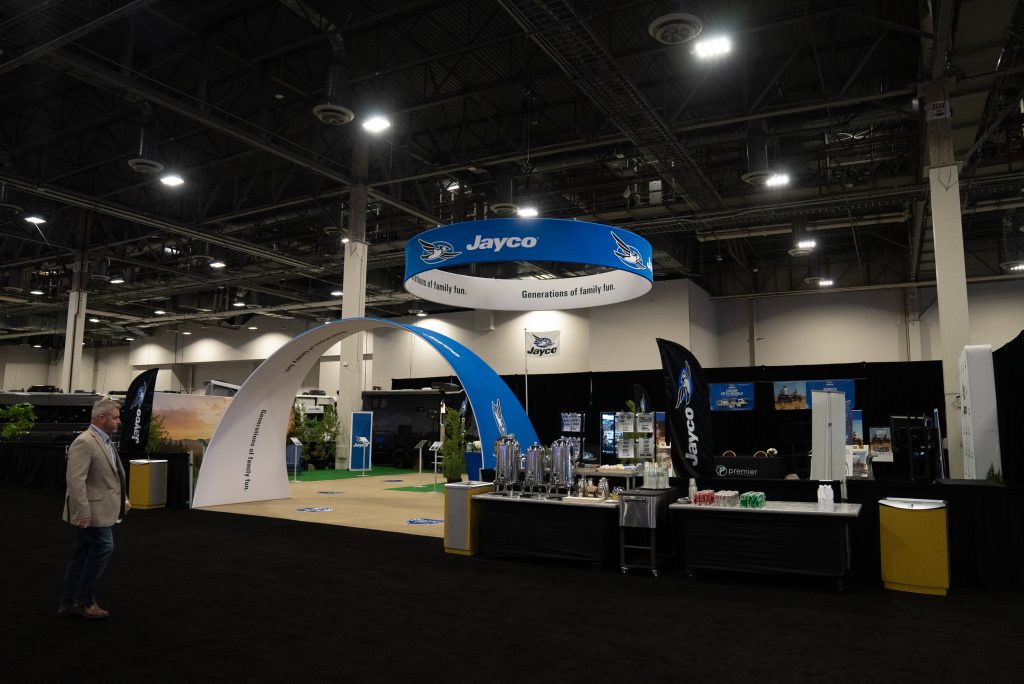 MIDDLEBURY, Ind. – The Jayco Family of Companies has launched a new suite of dealer marketing tools, according to a release. The resources include a Print On-Demand Program, Personalized Print Materials, and a Show & Dealership Merchandising Program.
The new programs were initially launched on Aug. 7 at the Jayco Dealer Homecoming Event in Las Vegas (pictured above) to overwhelming acclaim from those in attendance, the release continued.
"By launching these additional tools, we feel that we now have the most comprehensive toolbox of dealer marketing resources of any manufacturer in the industry," stated Trey Miller, Vice President of Marketing "Arming our dealers with all the means necessary to market and sell units, truly provides a leg up on the competition."
• Print On-Demand Program Allows dealers to order banners, posters, clings and more via the existing Marketing Hub and have them printed and shipped directly to assist in promoting each model in the Jayco Family.
• Personalized Print Materials – Affords dealers the opportunity to add their logo and contact information to brochures, flyers and posters; which are then printed and sent directly to their location. No more hand labeling hundreds of brochures before a show…
• Show & Dealership Merchandising Program – Rolled out to be utilized at a show, on their sales lot, or in a dealer's showroom. The program includes an extensive number of tools, including kiosks, video walls, signage, interactive programs, and much more.
"We continue to market value and the differences we offer with our construction practices, innovation, features, support and warranty," said Miller. "Promoting those values coupled with some of the most respected brand names in the industry makes for an incomparable game plan."
In addition to the new tools, the original resources in the Elevate Dealer Marketing Services toolbox, which were unveiled at the 2022 Jayco Homecoming, can be found by visiting www.jayco.com/marketing-resources or by accessing them via the Jayco Dealer Sales App. Jayco is the first to launch, however all of the marketing resources will be fully available for each of the other brands of the Jayco Family of Companies over the coming months – Entegra Coach®, Highland Ridge® RV and Starcraft® RV.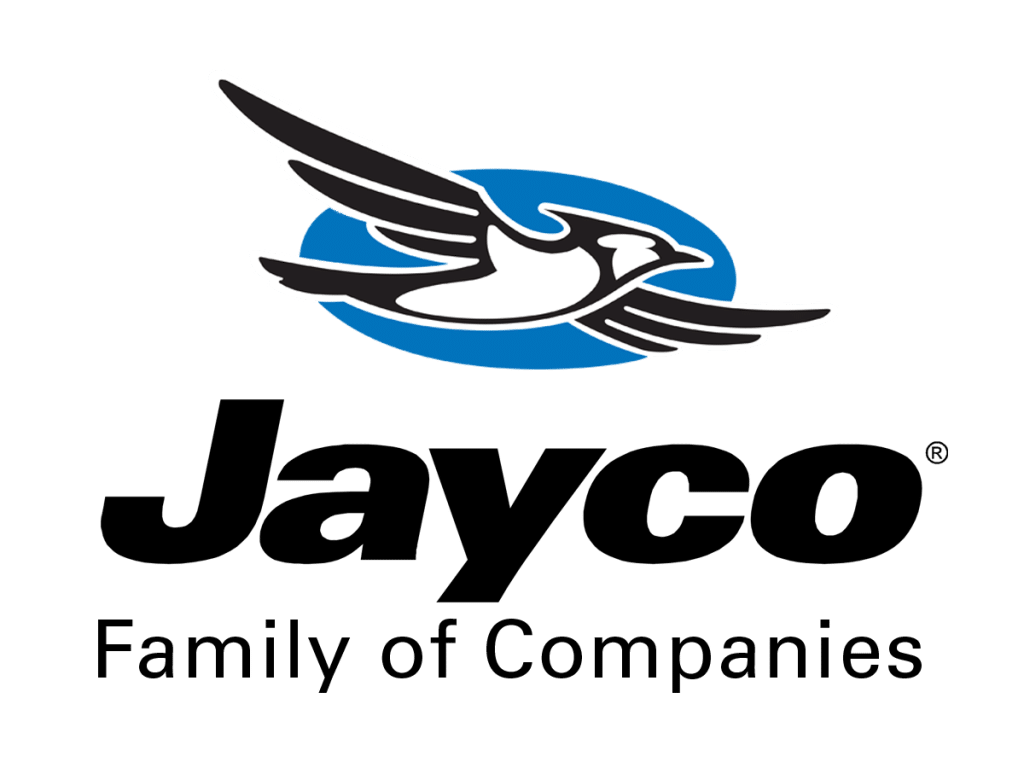 About Jayco Family of Companies
The Jayco Family of Companies, manufactures and markets towable and motorized RVs through its Jayco, Starcraft RV, Entegra Coach, and Highland Ridge RV divisions. Products are manufactured in facilities in Middlebury, Indiana, Twin Falls, Idaho and Shipshewana, Indiana. Jayco was started in 1968 and continues to operate on the same principles focusing on quality, customers and family.
For more information about Jayco, Inc. or its products, call 1-800-RV-JAYCO, visit jaycofamily.com, or write to Jayco at PO Box 460, Middlebury, Indiana 46540.
Source: https://rvbusiness.com/jayco-family-of-brands-launch-new-dealer-marketing-tools/