Jayco Continues Support for 2nd Season of 'RV Unplugged' – RVBusiness – Breaking RV Industry News

[embedded content]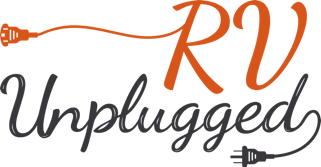 ATHENS, Texas – Jayco, a renowned name in the recreational vehicle industry, proudly announces its continued partnership with "RV Unplugged" for the show's much-anticipated second season. This collaboration highlights Jayco's commitment to showcasing the RV lifestyle in an engaging and dynamic manner, according to a release.
Tony Flammia, executive producer and director of "RV Unplugged," expressed his excitement about Jayco's involvement: "We're thrilled to have Jayco on board again for Season 2. Their passion for the RV lifestyle aligns perfectly with our vision for the show."
Todd Henson, co-creator and host, echoed this sentiment, stating, "We're excited about having Jayco back for another season, they add immense value to our show and are great partners."
In the midst of these enthusiastic statements, Trey Miller, vice president of marketing for Jayco, shared his thoughts on the partnership: "Jayco is excited to once again be part of RV Unplugged. The show is not only entertaining, but also does a great job of showcasing the RV lifestyle to an expanded audience that may not typically be reached through traditional methods."
"RV Unplugged" Season 2 promises to be a groundbreaking series, offering viewers a unique blend of adventure, off-grid living, and the spirit of the RV community. With Jayco's renewed sponsorship, the show is set to deliver an even more compelling and authentic experience to both seasoned RV enthusiasts and newcomers to the lifestyle.
The new season, airing in Summer 2024, is set to captivate a wide audience, further solidifying "RV Unplugged" as a premier show in the world of RV entertainment.
About RV Unplugged
RV Unplugged is an electrifying reality show that immerses RV enthusiasts in the ultimate off-grid competition. With a focus on pushing limits, exploring the RV lifestyle, and showcasing the incredible people living it, RV Unplugged is a unique experience that resonates with adventurers nationwide. Find RV Unplugged at RVUnpluggedtv.com.
Source: https://rvbusiness.com/jayco-continues-support-for-2nd-season-of-rv-unplugged/