Jackie Paaso: What I Learned From My 415 km Arctic Adventure
In the spring of 2021, freeskiers Jackie Paaso and her husband Reine Barkered completed a 26-day expedition climbing and traversing Sweden's 12 tallest peaks. Until 2016, it was thought that there were only 11 mountains higher than 2000 meters (​​6562 feet). It was then discovered that Sielmatjåkka also stood at 2000 meters, rounding out the dozen.
Paaso decided to team up with another professional athlete couple—this time, mountaineers—to be the first group to summit and ski all 12 peaks.
The 415-kilometer trek was a success, though it wasn't without its challenges. And while it might seem obvious that camping out in the snow and climbing and skiing mountains would be tough, that wasn't necessarily what Paaso found difficult.
Below, she relays details about the adventure's unexpected difficulties, and what she learned from the experience.
---
The expedition had never been done in one go—and never in winter conditions. When the twelfth peak was discovered in 2016, I said, "Hey, let's try to connect it."
We made a film about it: Arctic 12, and we're working on its distribution. It's not out at the moment—but what I'll say is it was a tough experience.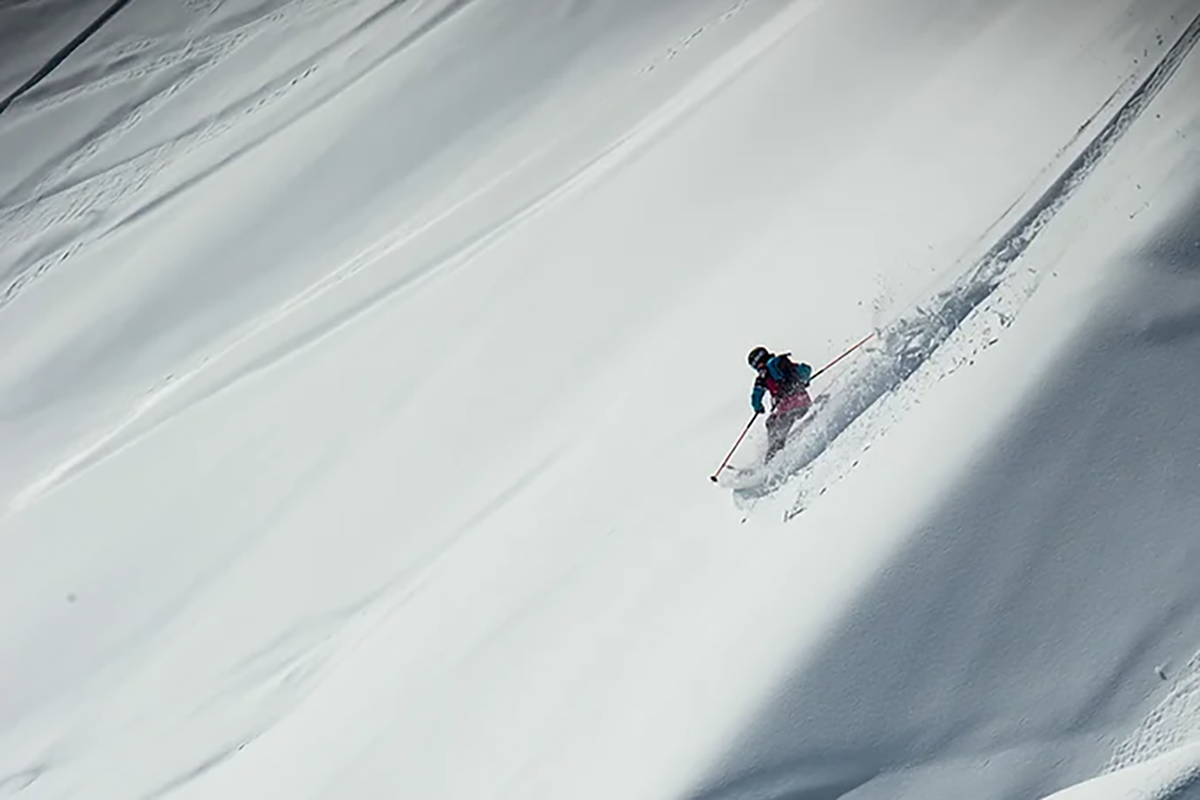 I'd say the group dynamics made it tough—more than the trip itself.
The team consisted of two couples and the person filming. It seemed like a great idea. We'd take these two groups: My husband and I are professional freeride skiers and then two mountain guides who are also a couple. They're stronger in climbing, and we're stronger as skiers. It made sense to put these two groups together, so everyone would hopefully learn from each other and lean on one another's strengths.
Unfortunately—it didn't go down like that.
I learned that, while it's good to understand everyone's strengths, it's just as important to have a clear idea of what everyone's intentions are.
In our case, it was more than just an expedition because we were making a movie about it. For the guides, though, it was really about speed. I'm a slow-and-steady type of person and I can go long distances without any complaints. Yet my pace was sometimes frustrating for the mountain guides. It became evident that part of the group was worried about pushing forward and scheduling, whereas my husband and I wanted to enjoy the experience.
We were more interested in sharing the story—and that created a lot of tension. It was hard to get the two different parties to agree. We tried to respect their stance, yet sometimes it felt like we weren't given the same respect. So it was tricky and often frustrating. As skiers (and residents of Sweden), we were used to the environment even though we weren't mountain guides. Our type of experience is different. It would have been helpful if our knowledge and expertise with the area could have been taken into account more.
All that said, I'm proud of the entire group—for the story and for getting to the end in spite of the friction. We had tricky avalanche conditions to deal with, for example—in fact, it was one of the worst avalanche cycles in years. There were a lot of things to keep in mind yet we were fortunate we had the weather we did. Somehow, all but one of our summit days had a bit of sun.
We all made mistakes we could learn from. The most important thing is to acknowledge it, and to understand the severity of the situation you could have ended up in. We all made it out, safe and sound. There were no injuries, even though we had some close calls. There were some parts of the expedition where you could die if you fell down.
If anything, the experience made me more self-sufficient when it comes to climbing and mountaineering. That's something I've long wanted to do, and it's been hard with my career as a freerider. But it made me think how it's really important to be aware of how people travel in the mountains, and how people operate and communicate with one another. It's a good idea for all parties to agree to work together.
I think that's really important—not just for the success of the project, but for the enjoyment of it. It's great to accomplish a goal, but for me, I want to be out in the mountains because I want to enjoy the experience.