Hydro Flask's New Bottle Is Ideal for Riding Bikes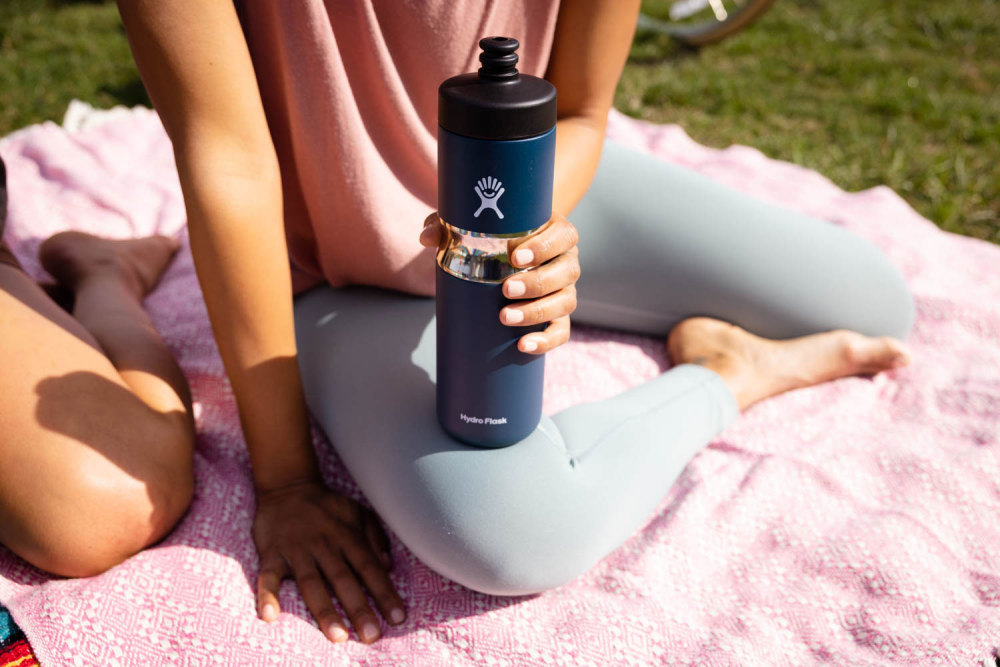 Due to their increased weight when compared to Nalgene bottles and Camelbak bladders, vacuum insulated water bottles, beloved on college campuses and in offices across the country, were initially shunned by serious outdoor enthusiasts. In recent years, Hydro Flask took steps to change that with its lightweight Trail Series—a Hydro Flask bottle put on a diet. Now, Hydro Flask is looking to evangelize its vacuum-insulated wares to another subset of outdoor enthusiasts—cyclists—with the newly released 20 oz Wide Mouth Insulated Sport Bottle.
While it's not specifically marketed at cyclists, it's easy to see in the design that Hydro Flask had them in mind when designing the Insulated Sport Bottle. Just like typical bike bottles, Hydro Flask's new vessel tapers around the bottle's center to fit snugly in a water bottle cage. It also features a sport-bottle-style cap and a unique valve design that's designed for "optimal water flow and one-handed drinking," both of which are pretty much required for mid-ride drinking. The difference? The new Sport Bottle can keep its contents cold for up to 24 hours thanks to the company's tried and tested TempShield insulation.
Source: https://www.fieldmag.com/articles/hydro-flask-insulated-sport-bottle