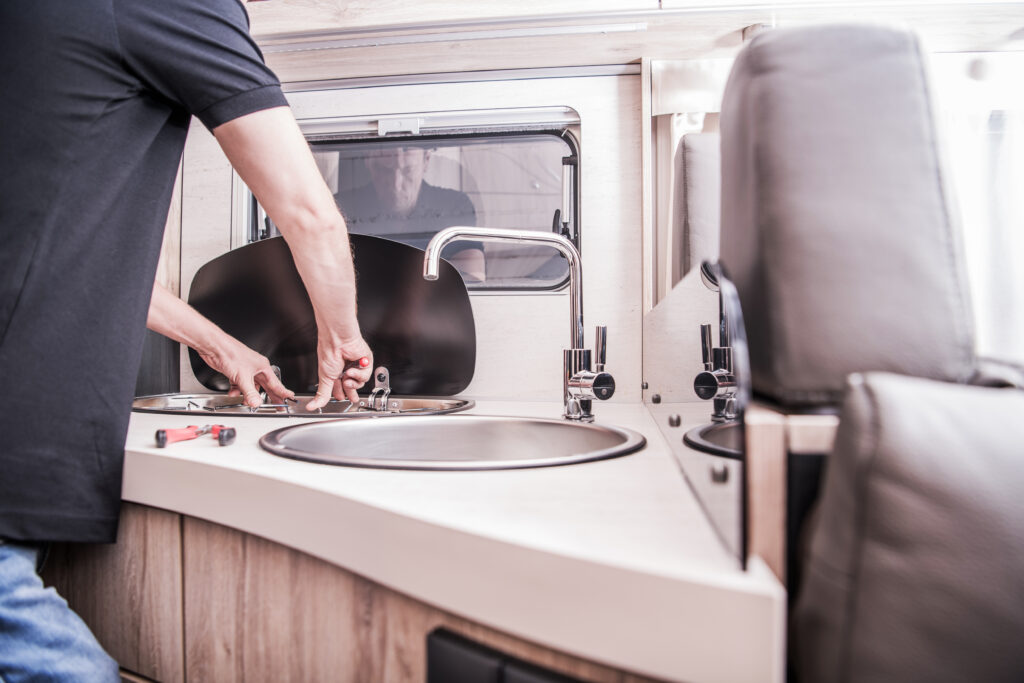 Tips for Finding Reliable Mobile Service Techs on the Road
Mobile technicians can provide on-the-road or at-home maintenance and repairs for your RV. So, how can you find mobile technicians in your area
Getting your RV serviced or maintained has always been a cumbersome task. You have to connect it, travel to the service center, steer your vehicle into a designated area amidst a sea of other RVs waiting for servicing, disconnect, and repeat the process once your vehicle is ready.
Mobile service techs have changed that, and you can now have your RV serviced in your own driveway or at a campground. Emergency roadside repairs are also much better suited for trained professionals with all the tools and many of the parts readily available.
Where to find reliable mobile RV service techs
So, how do you find a service technician near you, either in an emergency situation or for routine repairs and maintenance? Finding one close to home shouldn't be too difficult. However, finding one on the road may be more difficult if you don't know where to look.
Before you head out on any trips outside your home base, you should locate some mobile service techs. You don't want to have to try finding them if you need them for an emergency fix. Adding mobile service techs to your travel plan, along with fuel stops and rest areas, will make for a more enjoyable trip, knowing they are there if you need them.
Dealers
Dealers will likely be familiar with most of the local techs as they probably deal with them for parts. Some dealers actually have their own mobile techs or subcontract out techs, so a call to the closest RV dealer may put you on the right track.
One advantage of using mobile dealer techs is that they have direct access to parts, so they may be able to show up with the parts needed. This can save time, and if your trip is compromised by the repair time, it is a very valuable thing.
The RV community
For almost anything RV-related, whether it's a suggestion for the best generator, the least crowded campgrounds, or repair services, the RV community will have an answer.
Online groups and all those camping around you will have used or know someone who used a mobile service tech in that area. Doing a Facebook search of your area for RV service will also likely get you some hits.
Asking someone at the campground, including staff, can get you the names of local techs people have used. Many techs will have cards posted at campgrounds in the office or store for anyone looking for help. Anytime you see a card posted, grab one or take a picture because you never know when you'll need a fix.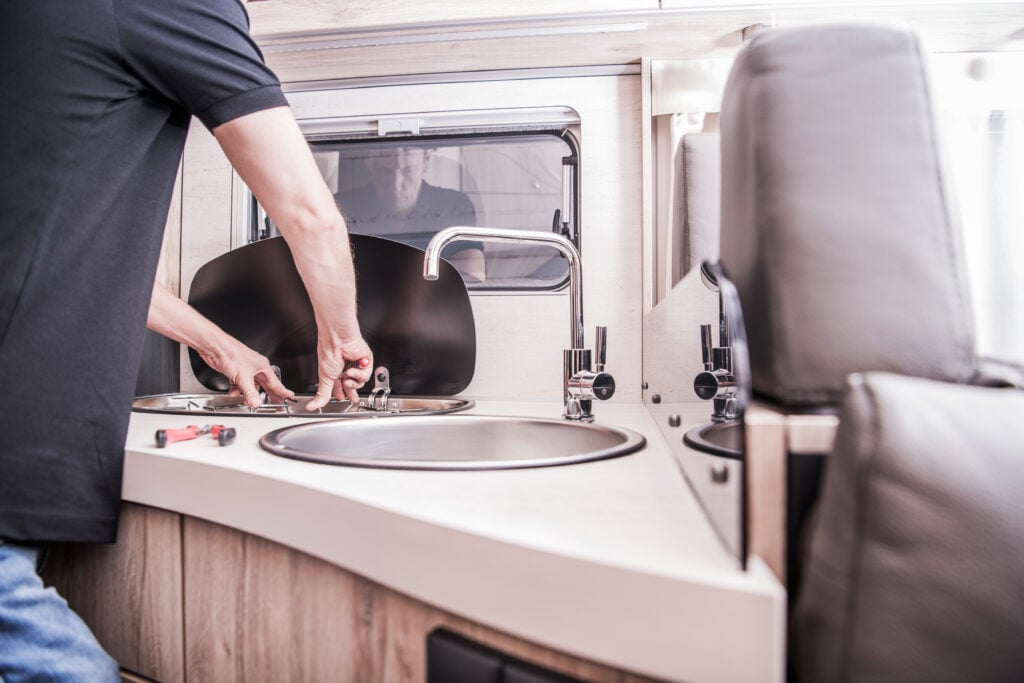 Mobile service tech directories
With the growing number of mobile service technicians across the country, online directories are becoming more popular as well.
People have taken the time to collect information from service companies operating in different states and compile it into a countrywide directory. Simply being able to filter your location makes finding a tech quick and easy.
A Google search for mobile service techs will bring up some of these directories. It's not a bad idea to check multiple lists, as many of them are fairly new, so not all the information is the same from site to site. There seem to be new apps and online directories popping up weekly; however, here are two popular ones:
gomechanic – This app will help you find an RV tech or automobile mechanic in your area. This is great if you have tow vehicle issues and not just RV issues.
My RV Resource – This online directory lists not only mobile services techs but locations for RV storage, local parts suppliers, and waste tank cleaning companies.
Can mobile service techs fix everything a shop can?
Mobile techs are as capable as any RV tech when it comes to repairs. The limit is, of course, not having all the parts on hand. In some instances, the initial call-out will be to diagnose the problem, and then parts will have to be bought, and they'll return to fix it. This will often happen on the same day depending on your location.
Track your RV maintenance
Make sure you keep track of all your RV maintenance and repairs with an online tool such as RV LIFE Maintenance. Not only can you keep all of your documents in one place, but you'll also receive timely reminders when maintenance is due to help you avoid costly repairs and potentially serious accidents.
Continue reading:
The post How To Find Mobile RV Service Techs Near You appeared first on RV LIFE.