How to DIY a Shipping Container Home for Full-Time Tiny Living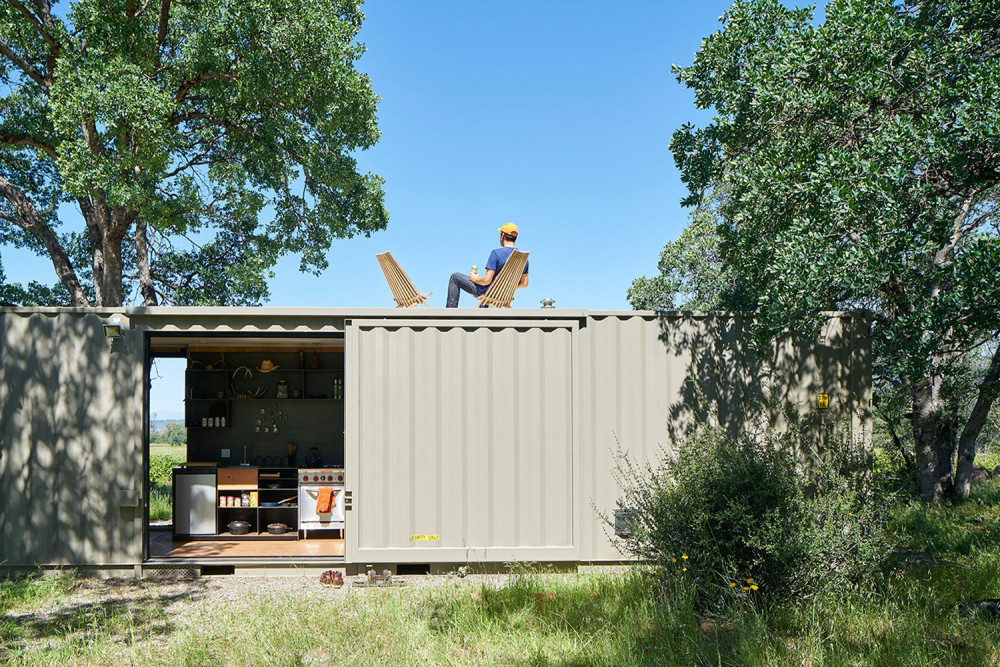 A Five-Step Checklist for Building a Container Home
Building a container home depends on your skill level and experience as well as the location and project scope—these will all figure into the best plan of action.
The good news is that you won't have to wait for the basic structure of your dream home to be constructed because new and used shipping containers are ready-made objects. Now that you have time and the bare bones of your new digs, take a moment to run through a quick building checklist before picking out the paint color.
Pick a location and select a design plan.
Secure permits from the local government and check regulations.
Hire any professionals to install utilities, modifications, and fixtures (if you aren't doing it yourself).
Prep the area to build a supportive foundation.
If it's repurposed, clean out the used container and check for repairs.
Container Home Costs
Building a custom container home can be significantly cheaper than a traditional home primarily because of the smaller footprint and materials. Before the project begins, take some time to run the numbers and set a realistic budget. Below is an overview of the main expenses for a DIY container home build—as it goes with any project, be sure to round up!
The total should include the cost of land, the containers themselves (which can run from $1,500 to $5,000 depending on size and whether it's new or used), delivery, site prep, a foundation, and permits.
Like any new home build, the shipping container home budget should also include enough to cover the building materials, as well as windows, doors, flooring, plus other interior and exterior finishings to make the space habitable and aesthetic. Hardy DIYers can save money on paid labor in a container home build, but for others, hiring professionals or buying a prefab container home can be a necessary albeit pricier option.
Of course, the cost will increase if you opt for a larger floor plan (meaning multiple containers and more construction materials), high-end fixtures and finishings, and add-ons like a rooftop deck or outdoor patio.
On average, the minimum amount homeowners should expect to spend on a completely finished 40-foot container home DIY build is $30,000-$40,0000. For an itemized list and full breakdown of the costs of this type of build, check out this video from a general contractor who converted a 40-foot shipping container himself using high-end materials and no additional paid labor, for just $33,000.
As previously mentioned, a prefab container home will inherently cost more in exchange for a beautiful, high-quality dwelling. Scroll through our list of modern prefab container home builders to scope out the wide range of prices and options available on the market.
---
Source: https://www.fieldmag.com/articles/shipping-container-homes-guide