How Not to Hike the Appalachian Trail
Just to be clear, there's no way to do a thru-hike wrong. There are, however, some fatal mistakes that thru-hikers, especially but not exclusively new thru-hikers, can make. Taking five months or so to hike the Appalachian Trail is more than worth it. It's a massive physical effort and a mental endeavor with the potential to change your life. Instead of getting bogged down, avoid these potential pitfalls and make this experience everything it could be. Here's how not to hike the Appalachian Trail.
Don't Pronounce "Appalachian Trail" Wrong
It's App-uh-latch-ia, not App-uh-lay-ch-ia. You won't be quizzed upon arrival at Springer Mountain, but as you're passing through these small Appalachian towns, it's better to get the pronunciation right. It'll make it easier to make friends among the locals.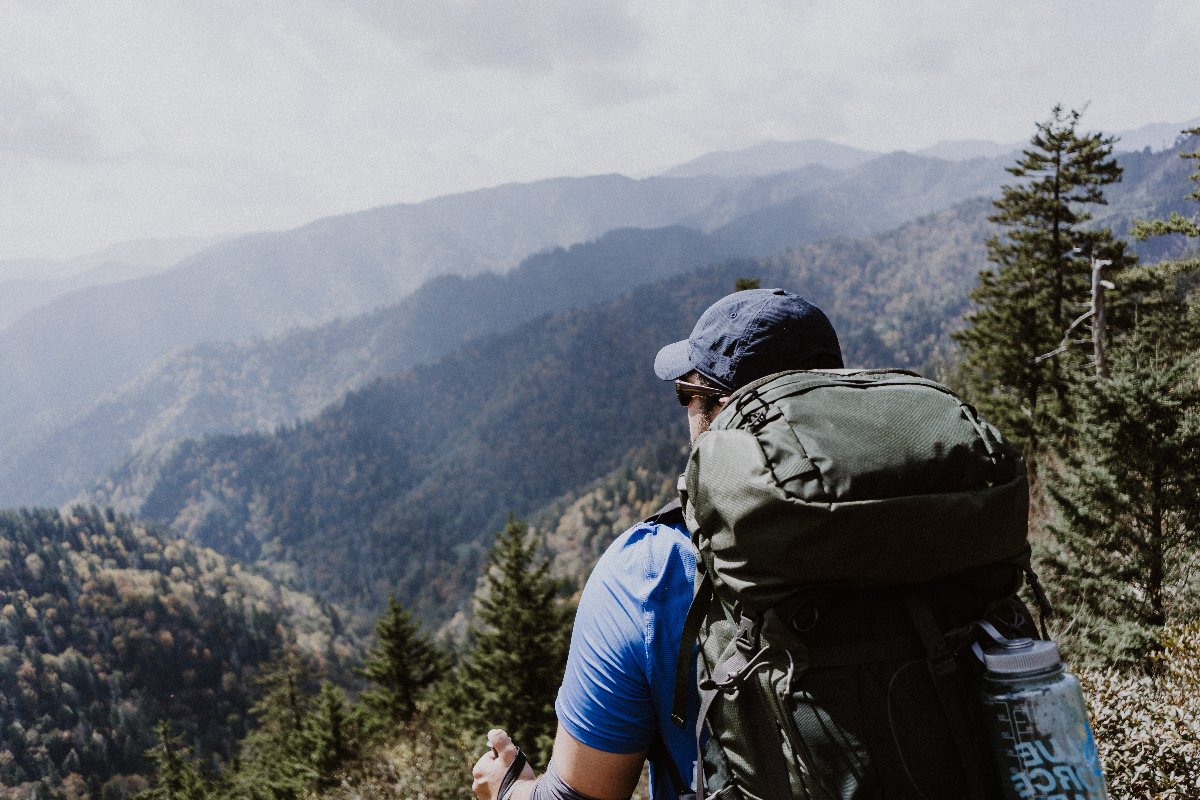 Don't Expect it to Be Easy
Aspiring thru-hikers don't tend to have this misconception, but strangely enough, veterans of other trails might. At least, between the Pacific Crest Trail, the Continental Divide Trail, and the Appalachian Trail, some consider the AT "the easiest."
This understanding comes from the fact that the AT is the oldest and thus has the most infrastructure. It's the least remote, so you often have easy access to town, and those towns are often well-outfitted to serve hikers. It is also technically the shortest, and the elevation of the Appalachians is very different compared to that of the Rockies or the Sierra Nevada.
When you talk to hikers who have done all three trails, you'll learn that actually, the AT has the hardest hiking, mile-for-mile. The trails out east do not employ switchbacks the way western ones do, so the AT tends to send you straight up mountains and straight back down. It's certainly the roughest on the knees.
Don't Leave Trace
This is another way of saying Leave No Trace. On a trail as popular as the AT, you have more responsibility than ever to be a good steward out there. Thru-hiker culture in its purest form also involves calling out people who aren't following these principles. Respect the trail, respect the land, respect yourself.
Don't Get Caught up in the Blue-Blazing Debate
Are you white-blazing or blue-blazing? Are you a purist? Do you have a continuous footpath? You'll get used to these questions and these conversations, but it can sound like gibberish to green hikers.
Essentially, the AT is marked by white "blazes," rectangles that you'll see on trees and signs to help you know you're still on the right trail. Blue blazes, then, are side trails, not technically the AT, but adjacent. You can sometimes skip arduous climbs or take shortcuts via blue blazes, and some hikers feel that's perfectly fine while others feel it's a betrayal of the experience. The only solution for everybody in this debate is to hike your own hike, to focus on your own experience, and make it what you want it to be.
Don't Wear Boots
This comes as a surprise to many, especially to hikers who've been in their well-loved boots for years. The footwear of choice for 99% of thru-hikers is, in fact, trail runners. You can find them in most outdoor shops now. They're essentially sneakers with tread designed to grip in the outdoors. Thru-hikers love them because they're lighter, and we prioritize weight in almost everything we do. "A pound on your feet is five pounds on your back," right?
You do sacrifice durability, though, because most trail runners will only last around 500 miles at thru-hiking pace. It's not that you can't hike the AT in boots, people have and still do, but you might be surprised by how comfortable and light your feet can be. You might be able to prevent some blisters.
Don't Get Entitled
America loves a good adventure, and people love meeting thru-hikers. Folks that are actually from the trail towns you pass through won't be too impressed, they'll have been meeting AT hikers their whole life. You will, though, receive plenty of shine from people who think an Appalachian Trail thru-hike is the coolest thing ever. You'll receive trail magic in the form of food, drinks, and free rides. You'll feel free and lifted up by the AT's community.
Whatever you do, don't take that for granted. Do your best to remain humble and grateful for everything those trail angels do for you. We hear more and more stories of hikers showing up in town, acting like they own the place, getting drunk, and embarrassing the community. You're allowed to revel in your big adventure, but please remember that you're a guest in that trail town and on the trail itself.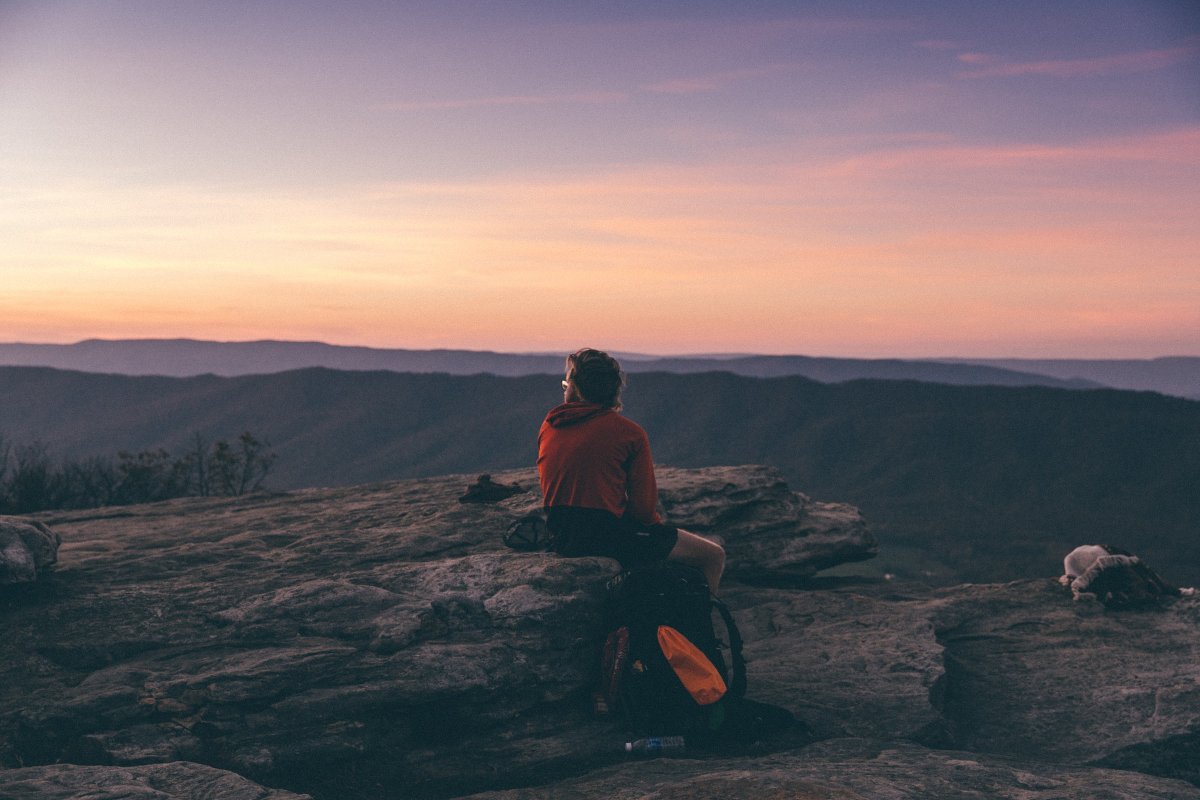 Don't Try to Be Who You Were
The most incredible part of a thru-hike is the way it can change you. Walking through the wilderness for months gives you space to get to know that land better and to really fall in love with it, and after you make that connection, nothing will be the same. Nothing is sadder than seeing a thru-hiker walking through being anything but present. It's fine to post your hike on socials, but please don't make that the whole point. It's okay to bring baggage with you, but try to take full advantage of this opportunity to breathe and to walk through it, to let it go. Embrace the change that hiking the Appalachian Trail can inspire in you. It'll shock you where you find yourself after Mt. Katahdin.

Source: https://outdoors.com/how-not-to-hike-appalachian-trail/