Hike the Music: 10 Trails for Swifties

If you've been having a "Cruel Summer" or you're a little bit sad to see "August" slip away, it might be time for you to "Jump Then Fall" into a new activity as we get back into our normal routines. Hiking (or walking) is a great form of exercise that is low impact, and it's even better with the right playlist.
Swifties, if you're looking to get outdoors more, this list is for you. We're breaking down great hikes in places that Blondie references in some of her hit songs. I just have one question for you: Are you ready for it?
United States
Welcome to New York Lyric: "Welcome to New York, It's Been Waiting For You"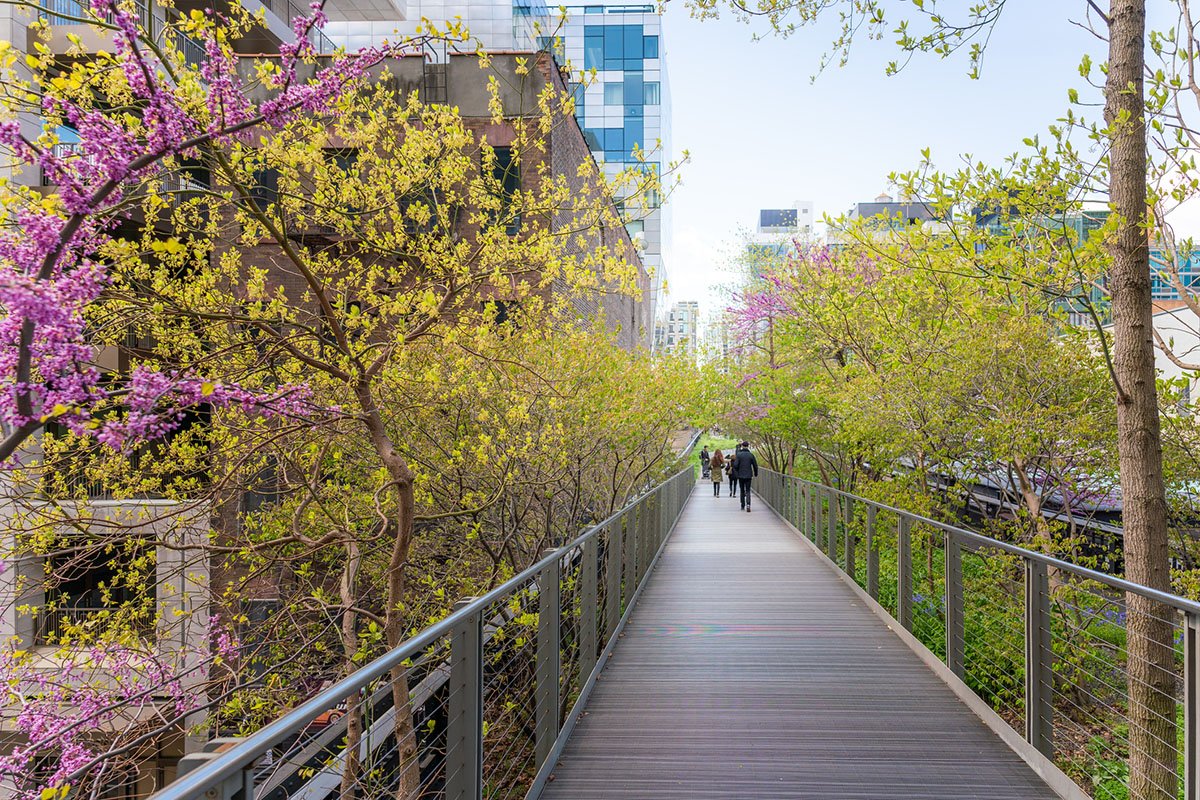 Fall can be a sort of new beginning for many people, especially if you're heading back to school. We all know Taylor Swift has been in a bit of a love affair with New York City since the original release of 1989 in 2014, and there are plenty of stunning "urban hikes" available to you if you're looking to really take in the city in a short amount of time. Getting lost on the winding paths of Central Park as the leaves change colors sounds like something Swift would write about . . . right?
Trail: The High Line
This park that was once "destined for demolition" is one of the city's most exquisite public spaces. The High Line is a little less than a mile-and-a-half long but offers stunning views of the city while also being surrounded by wildflowers and art installations. Heading here for a nice walk will have you in your 1989 era. The lights are so bright, but they'll never blind you.
Invisible String Lyric: "Green was the color of the grass where I used to read at Centennial Park"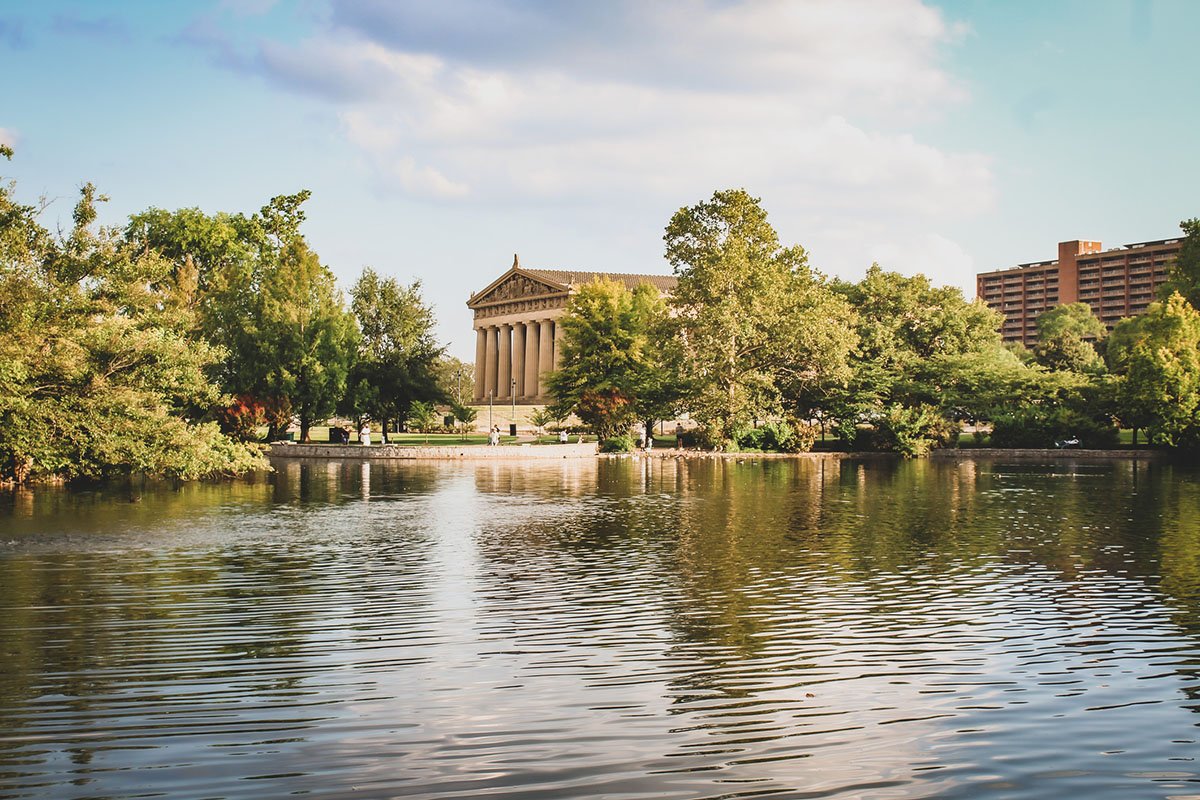 Folklore fans, this one is for you. Nashville, Tennessee is another bustling city that is definitely worth the visit. Being bombarded with tourists on every corner and going to country music bars can get a little overwhelming, though (no hate for the country music bars, just to be clear). Taking in the scenery in some of the quieter areas of Nashville can make you appreciate everything the city has to offer, and you'll find yourself counting down the days until you get to go back.
Trail: Centennial Loop
The main loop of Centennial Park will give you a chance to take in the entirety of the park's beautiful views and lush grasses and trees. The loop is 1.2 miles long and is relatively flat, which makes it a great low-key walk to add to a day full of adventuring around Nashville without getting overly tired. Be sure to stop in at the Pantheon to see Athena as well. Whether you see the green grass or the golden leaves, you'll feel the effects of time, wondrous, time.
Tim McGraw Lyric: "He said the way my blue eyes shined, put those Georgia stars to shame that night"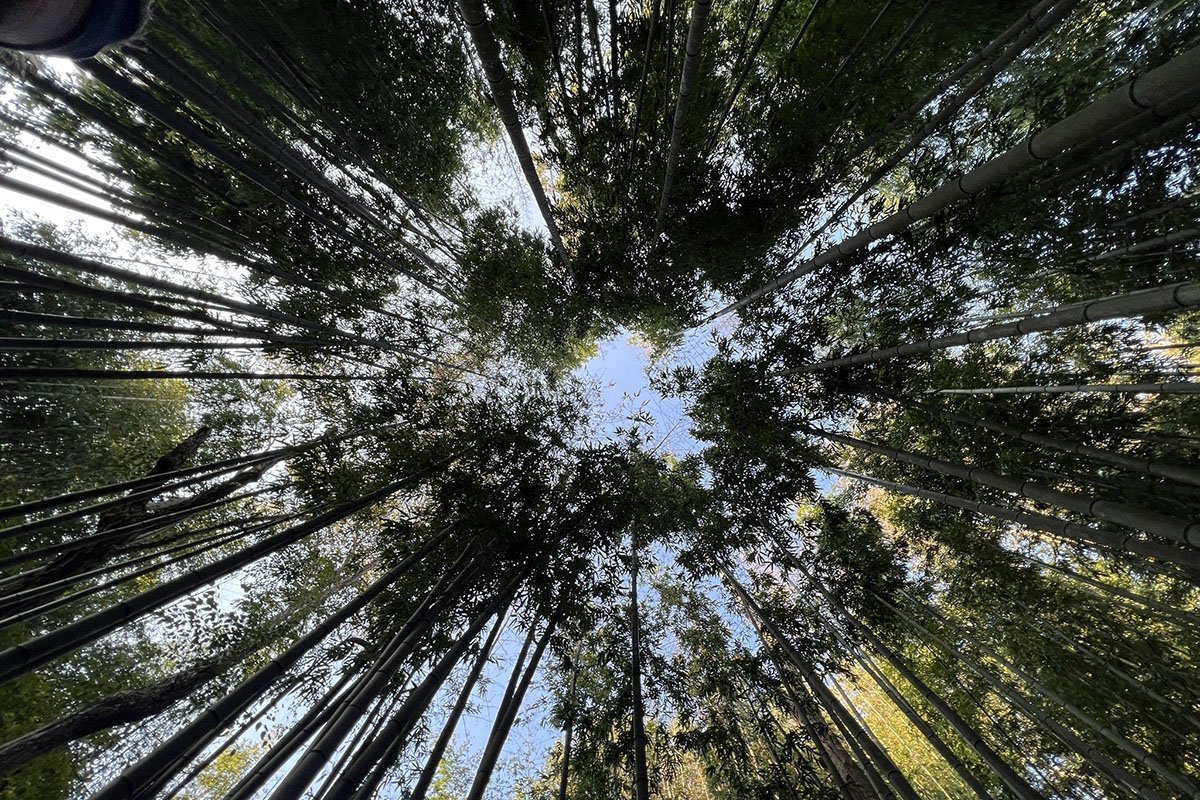 After two urban trails, you might be ready to head back to some of Taylor's roots in country music (I personally am ready for her to bring back her fake southern accent). This Pennsylvanian native made her music debut with a song about fellow artist Tim McGraw that took place in beautiful, lush Georgia. Take in the gorgeous color scheme of the debut album by hiking through the beautiful Blue Ridge Mountains.
Trail: East Palisades Trail and Bamboo Forest
Located outside of Atlanta, Georgia in the Chattahoochee River National Recreation Area, this moderate trail will offer you beautiful views of a lake and lead you into a zen, bamboo forest to explore. Giving you opportunities to take in wildlife and beautiful native plants and fungi, this trail is definitely great to check out if you have an upcoming trip to Atlanta and you're looking to get out of the city for a while. Just make sure your Chevy truck doesn't have a tendency to get stuck on backroads at night, or it might put a damper on your evening.
The Last Great American Dynasty Lyric: "Rebekah gave up on the Rhode Island set forever"
Rhode Island is the smallest state in the country, but it still has so much to offer, especially when it comes to beautiful coastlines. Small but mighty, the state called to Rebekah in The Last Great American Dynasty, and she gets up to a variety of antics, including dyeing her neighbor's dog key-lime green. I promise you don't have to cause the same kind of chaos that Rebekah did to enjoy your time in the state.
Trail: Cliff Walk
Cliff Walk is exactly what it sounds like—a walk on the side of a Rhode Island cliff, allowing you to take in the stunning coastline. This 7-mile trail is an out-and-back hike that is considered to be moderately strenuous and is open year-round, no matter what the weather may be. While you're on the trail, you might even be able to find your very own "Holiday House."
'Tis the Damn Season Lyric: "So I'll go back to L.A. and all the so-called friends who write books about me . . ."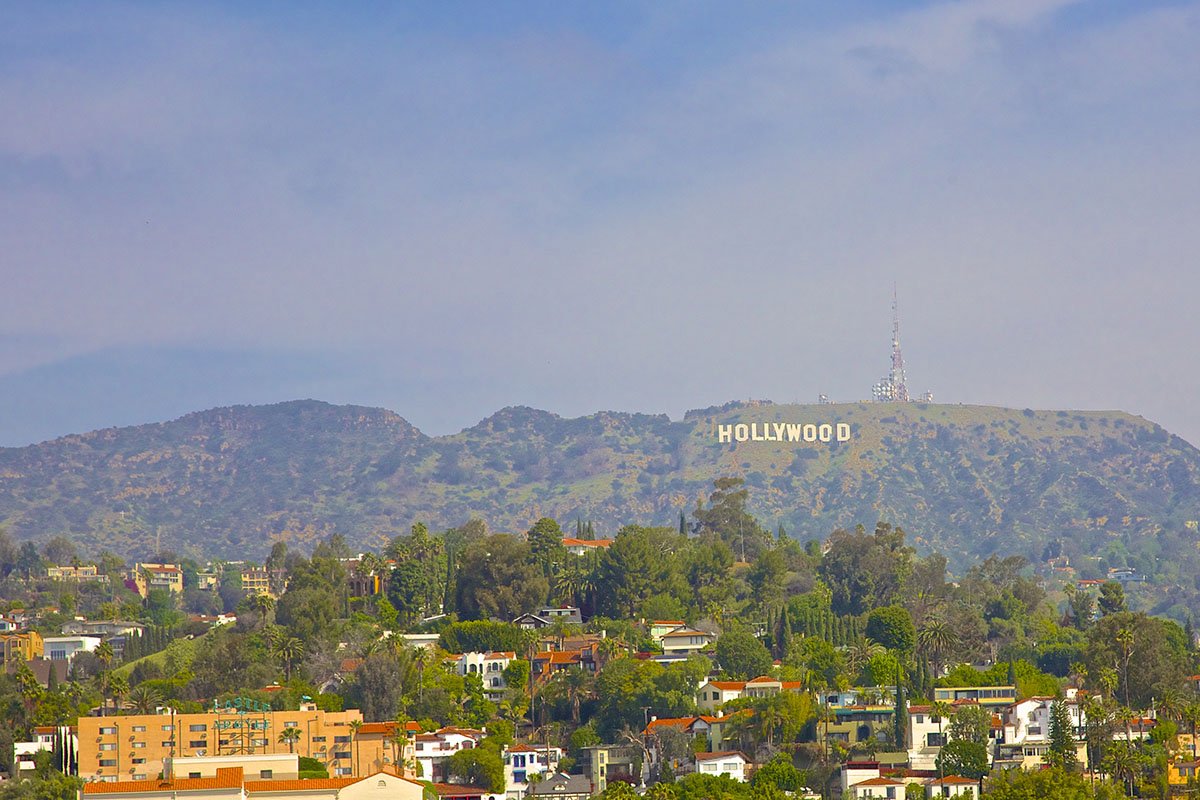 When you're in Los Angeles, California, you may not be thinking about hiking right away. You're probably more apt to think of Hollywood, the Chinese Theatre, or the Walk of Fame. But the L.A. area has some pretty stunning outdoor locations that are definitely worth taking in when you visit. Don't let the Hollywood glitz and glamor overshadow the beautiful nature that's just a stone's throw away.
Trail: Hollywood Sign via Canyon Drive
Taking a photo of the Hollywood sign? Basic. Hiking to the Hollywood sign? Iconic. Though it may seem daunting, this is a moderate trail. At about 6 miles long, this out-and-back trail offers continuous, beautiful views of the greater Los Angeles area. The hike takes a little under three hours and is very popular—plus, it's dog friendly, so you can bring your favorite furry friend (on a leash). The road not taken may look good now, but as long as you get to your wanted destination, you're in for a treat.
Carolina Lyric: "Oh Carolina knows, why for years I roam, free as these birds, light as whispers . . ."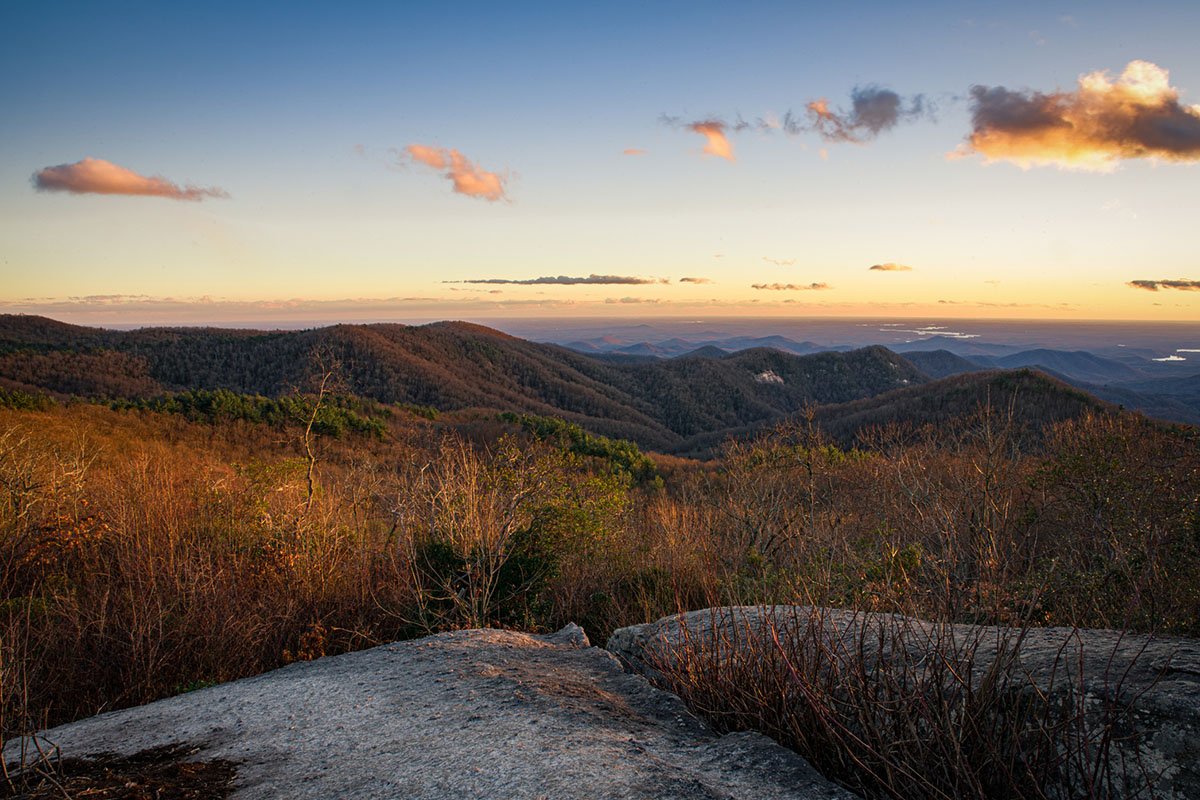 This haunting track penned for the film adaptation of Where the Crawdads Sing features a poignant image of the backwoods of the Blue Ridge Mountains. Many natives of the region say there is an otherworldly presence that can be felt in the woods, and this song captures those feelings perfectly.
Trail: Foothills Trail
Swift never specifies which Carolina state she was referring to in her song. Foothills Trail is located in northern South Carolina and western North Carolina, making it a great trail to visit if you're inspired by this song. The entire trail is 77 miles long (it could make great practice for the Appalachian Trail), but if you don't want to tackle the whole thing, there are several entrances to explore bits and pieces of it, including Table Rock State Park. Be respectful to the land, though, because, as you know, if something goes wrong out there, Carolina knows.
Seven Lyric: "But I, I was high in the sky with Pennsylvania under me"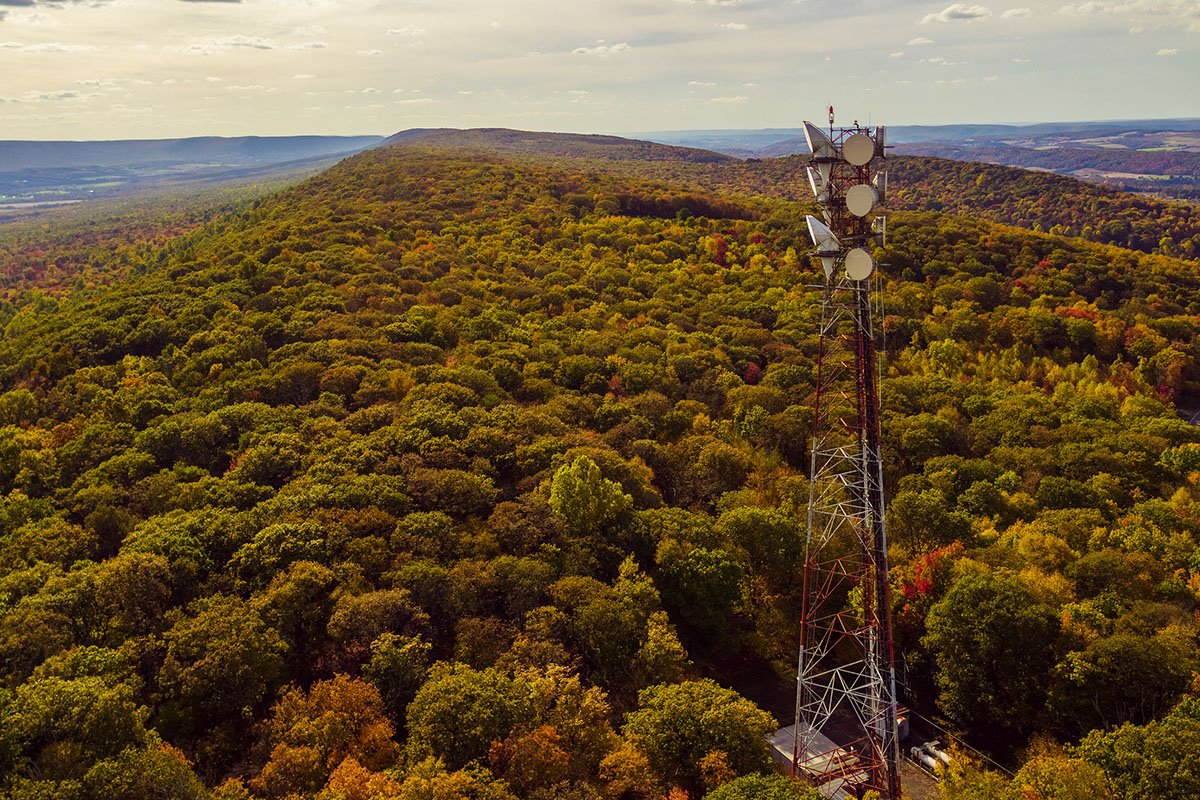 You don't need to be an original Swiftie to know that Taylor is from Pennsylvania, and this state truly has a lot to offer. From big cities to the northern end of the Blue Ridge Mountains, Pennsylvania is home to farmers, hikers, and city-goers alike, making it a diverse stop on our hike through Taylor Swift's career.
Trail: Mount Minsi via Appalachian Trail
This trail offers scenic views of wooded Pennsylvania and is a moderate section of the Appalachian Trail, making it a great final stop for the United States section of this hiking guide. Just under 5 miles long, the trail is just outside of the Delaware Water Gap and offers beautiful, birds-eye views of the Delaware River. You can even picture Taylor in the trees at her peak of seven feet.
International
The Man Lyric: "I'd be just like Leo, in St. Tropez"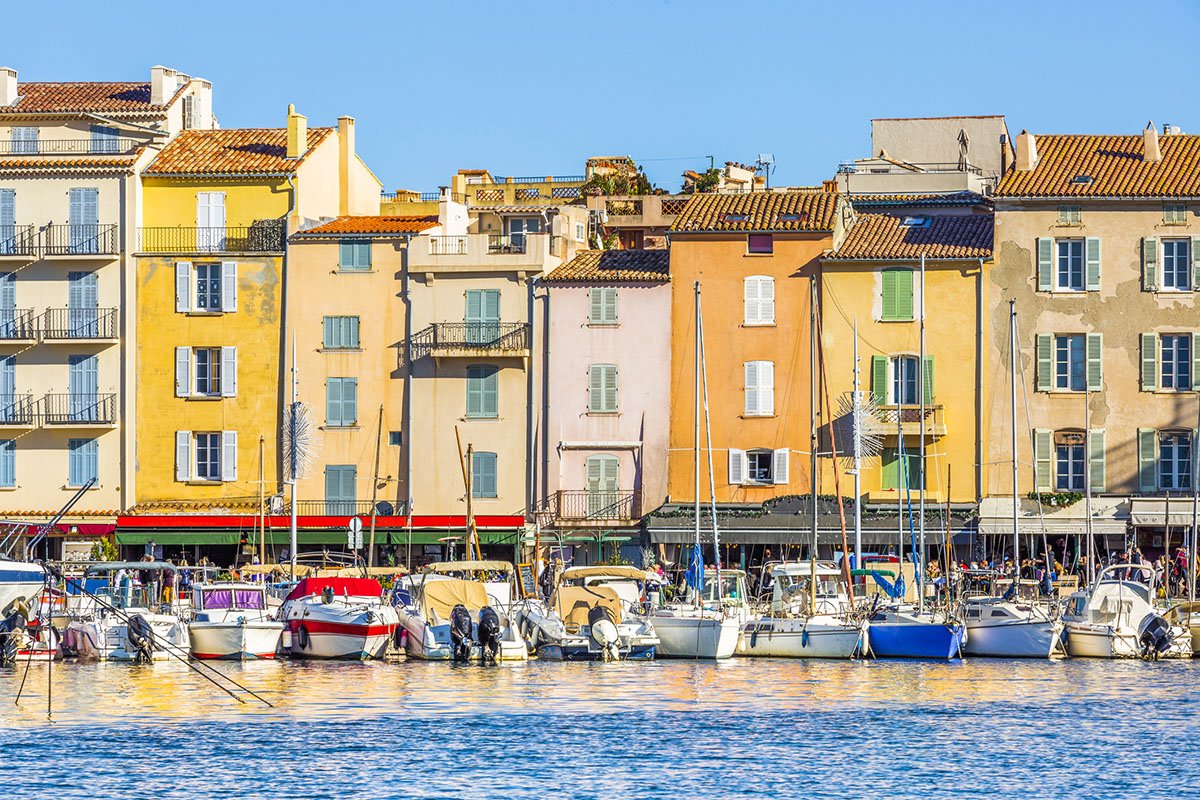 As the most expensive part of France, St. Tropez is a well-loved beach-front town that has taken on the status of a celebrity hot spot for its gorgeous beaches and exclusive clubs. If you can afford the luxury location, you'll get to take in the stunning blue waters, whether you decide to swim or take part in water sports.
Trail: St. Tropez Coastal Path
If you want to see all of St. Tropez, this is the trail for you. This 6.5-mile loop will take you around the border of St. Tropez in a little over two hours. This trail is great for taking in the Mediterranean Sea and the bougie aesthetic without opening your wallet too many times. You don't want to be out flashing your dollars, of course, because that's a surefire way to get pickpocketed.
Paris Lyric: "'Cause we were in Paris, yes, we were somewhere else"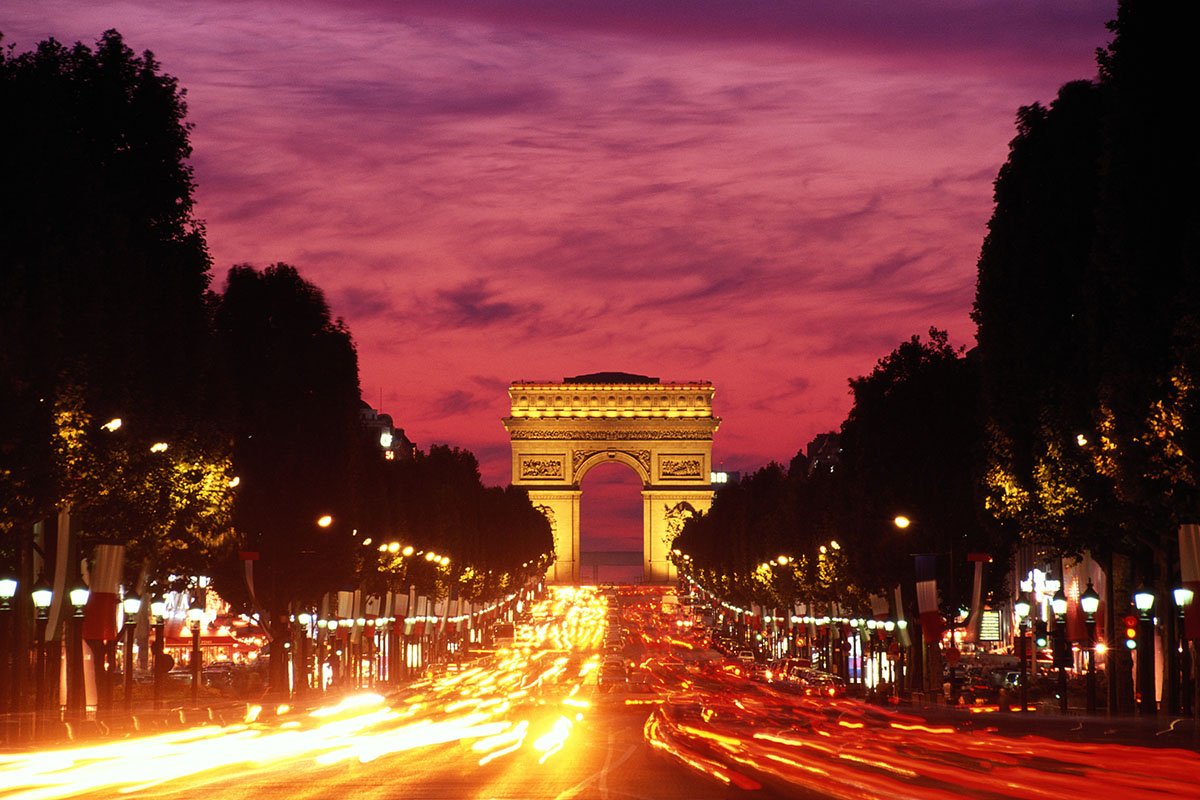 Adding yet another stunning city to this list, we have Paris, France. Known for its rich history, art, and food, Paris is a major tourist destination, though usually not for hiking. While there are plenty of cobblestone streets to take in the views of the City of Lights, there are also ways to take in the surrounding foliage.
Trail: Iconic Sights and Hidden Gems of Paris
This 12.5-mile trail will take you from the Louvre to the Latin Quarter and so many iconic landmarks in between. If you're planning to stop in at any of these places, you may want to think about extending your trip. Trust us, you'll be taken by the view.
London Boy Lyric: "You know I love a London Boy, I enjoy walking Camden Market in the afternoon"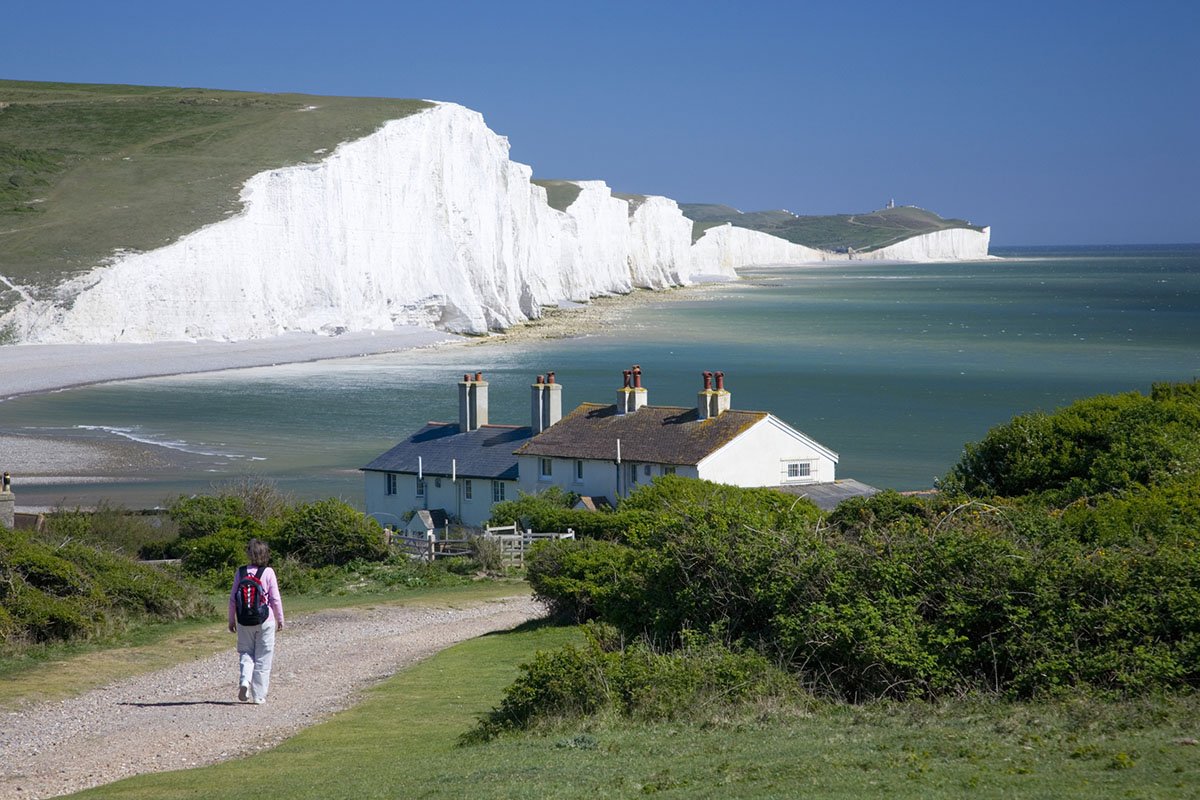 She may not still be loving a London boy (#itsjoeversummer), but that hasn't stopped Taylor from visiting or falling for other famous Brits throughout her life. London is definitely another iconic city to visit as a Swiftie. London has a deep music history and makes for a great international vacation destination for music fans and those who maybe aren't a huge fan of a tropical climate.
Trail: The Seven Sisters
The Seven Sisters cliffs are a stunning sight. This 13-mile trail will take you from London to Eastbourne, but it can be made shorter if you'd prefer something less intense. The entire hike only takes about an hour and a half, but it will offer you stunning views of the cliffs that will make you say, "I fancy you."
For a full list of locations mentioned in Taylor Swift songs, check out Taylor Swift lyrics by keyword.
Source: https://outdoors.com/hike-the-music-trails-for-swifties/