Great Rifles for Mountain Hunting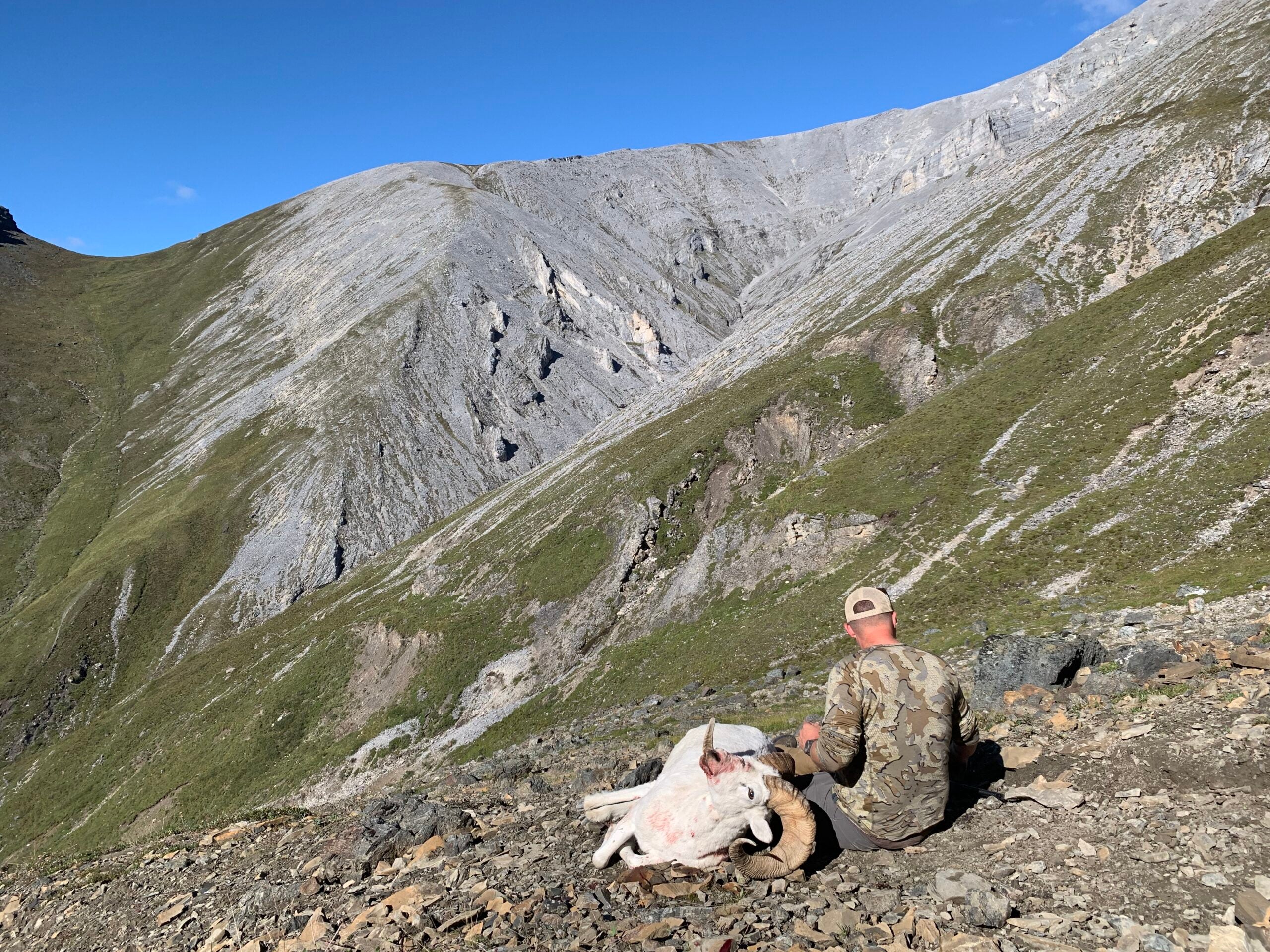 We may earn revenue from the products available on this page and participate in affiliate programs. Learn More ›
Being an avid sheep and mountain goat hunter here in Alaska, I've seen the good, bad, and ugly in mountain rifles. A mountain hunter needs a rifle that is reasonably light, dependable, accurate, and impervious to bad weather. Every rifle has its advantages and disadvantages. Some rifles are super light, but they are usually more challenging to shoot accurately because they're less stable and have increased recoil. Many great shooting rifles are just too heavy to reasonably pack up the mountain. In my experience, a rifle that weighs about seven pounds or less and still allows a hunter to consistently shoot 1 ½ MOA groups is adequate for most mountain hunting. Not every rifle is up for the job, but here are 10 that I would not hesitate to take on a once-in-a-lifetime mountain hunt. These selections were made with sheep, goats, and high-country mule deer, and elk in mind, but they are capable of killing any game you will find in the mountains.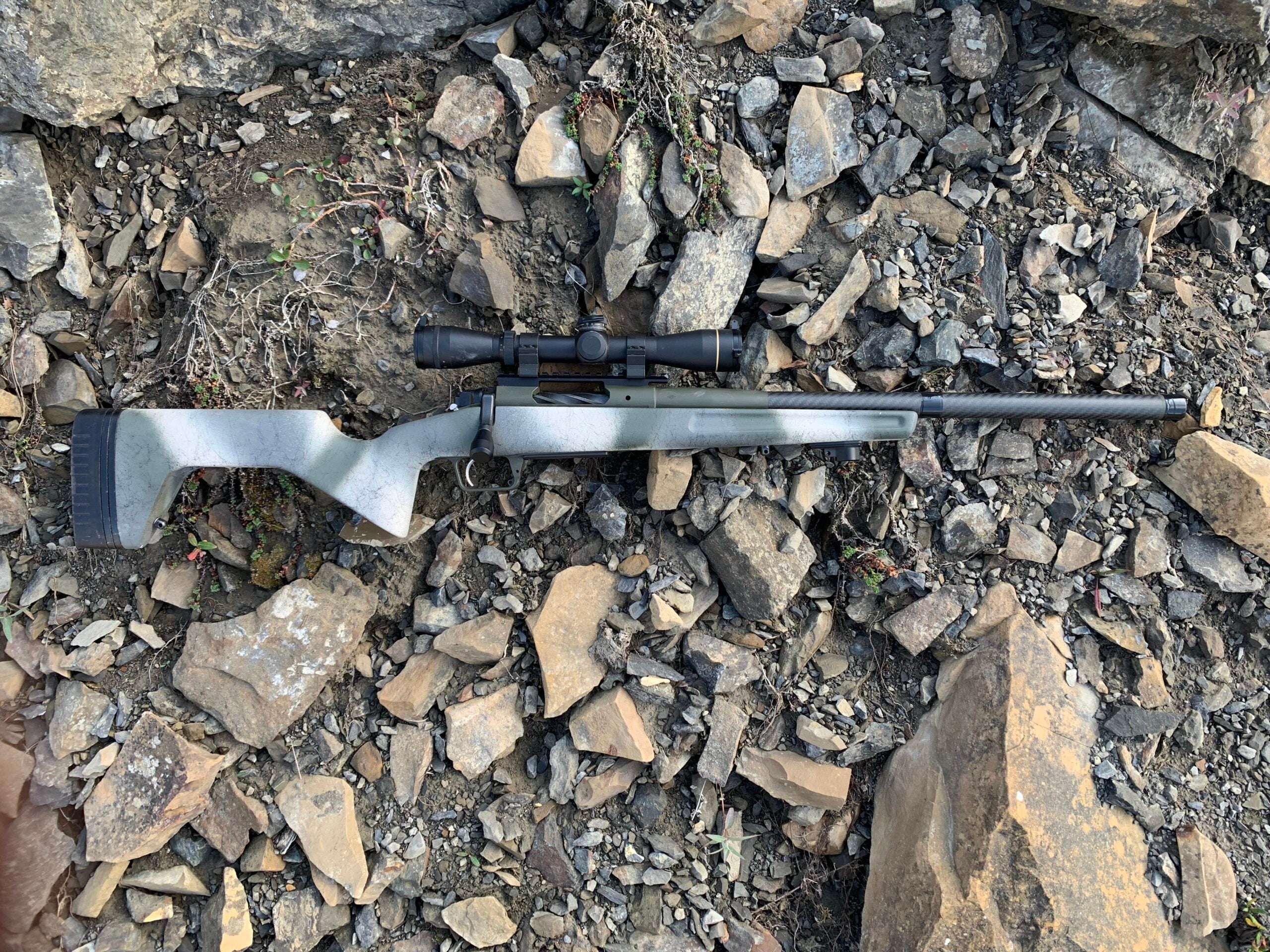 This year, Springfield released the 2020 Redline rifle, a scalloped out, slimmed down version of their popular 2020 Waypoint. The Redline is built on the 2020 action, which is an optimized Remington M700 clone that features a sliding-claw extractor, Triggertech trigger, and tool-free bolt takedown. The Redline is offered in 6.5 Creedmoor and .308 Winchester, and has a carbon-sleeved, fluted stainless barrel. It's optimized for use with a light suppressor by coming in 16- and 20-inch barrel lengths. The Grayboe Trekker stock provides good ergonomics that make the rifle easy to shoot without excess weight. The whole rifle weighs about 6.5 pounds.
I got ahold of the Redline with a 20-inch barrel chambered for 6.5 Creedmoor just before my annual Dall sheep hunt in Alaska this year. Trying some existing handloads, I quickly found one that easily satisfied Springfield's .75-M.O.A. accuracy guarantee. It's a great rifle to pack through sheep country, and you can read a more detailed, full review here. Price: $2190
Weatherby made a fine mountain rifle with their Mark V Backcountry Ti in 2020, and they've made some good updates to the platform in 2022, in the form of the Mark V Backcountry 2.0. The 2.0 is available in several different configurations and can be ordered in different colors directly from Weatherby, but the primary variables to choose from are the receiver and barrel material. You can choose between steel and titanium receivers, and steel or carbon-wrapped barrels. We got to thoroughly test the Backcountry 2.0 Ti Carbon at our 2022 gun test, and found it to be accurate and capable.
We could easily satisfy Weatherby's 1 M.O.A. accuracy guarantee and it was consistent with a variety of ammunition. The rifle we tested had a 24-inch barrel and tipped the scales at only 5 pounds, 2 ounces. The stock design is like that of the first Mark V Backcountry rifles, but the original 3D-printed recoil pad has been improved. The Backcountry 2.0 Ti Carbon is an expensive rifle, but it's a solid performer. MSRP: $3,850
Kimber has a great reputation for its mountain rifles, and the company has set a production rifle standard with their Mountain Ascent. However, that's become a hard rifle to come by, and it might not be the best Kimber mountain rifle for the discerning shopper. Weighing only about 10 ounces more than the Mountain Ascent, Kimber's newer Hunter Pro Desolve Blak comes in at 5 pounds, 7 ounces, and is less than half the price. It can even be found at some retailers for less than $1,000. I tested the Hunter Pro Desolve Blak in .308 Win. along with several other mid-priced hunting rifles and it stood out from the group. Accuracy with five-shot groups out of the thin barrel weren't stellar, but they weren't bad. Three-shot groups easily satisfied Kimber's 1-M.O.A. guarantee with several types of ammo. It features Kimber's 84M controlled-feed action and a flush-fitting detachable magazine. The rifle is light, handy, and has a good trigger. Bang-for-the-buck, it's one of the best production mountain rifles you can get. MSRP: $1,006
Winchester's budget-friendly XPR has been on the market for a few years. It won't win any beauty contests, and certainly doesn't fall into the ultralight category (it weighs around 7 pounds). However, it's a pure utilitarian workhorse, and offered in a slough of cartridge options. It's a rifle that normally wouldn't stand out in a crowd, but the XPR has always performed for me and you can't beat the price tag. Although it's not a specialized mountain rifle, including the XPR is a nod to the notion that any rifle you're willing to carry up the mountain is a mountain rifle.
One particular XPR in 6.5 Creedmoor I own has seen and survived every weather condition imaginable, and has killed more sheep and caribou than climate change. I've had the chance to shoot a lot of XPR's, and they're one of the best-quality budget-friendly rifles you can buy. If you don't want to shell out cash for one of the higher-end rifles, this is a great option. MSRP: $549
For mountain hunters with a top-end rifle on their wishlist, the Glacier Ti from Proof Research is a strong contender. Many hunters won't look beyond the price tag, but if you're looking for a truly immaculate, high-performance mountain rifle, this is it. Proof Research is known for their excellent barrels, but their rifles display incredible quality and attention to detail as well. We tested the Proof Tundra in our 2022 gun test and not only was it the most accurate hunting rifle we tested, but the fitting and detail work was exceptional. The Proof Glacier proved itself to our Editor-In-Chief Alex Robinson, who took the steel-action Glacier to the Yukon this fall and took his first Dall ram with it.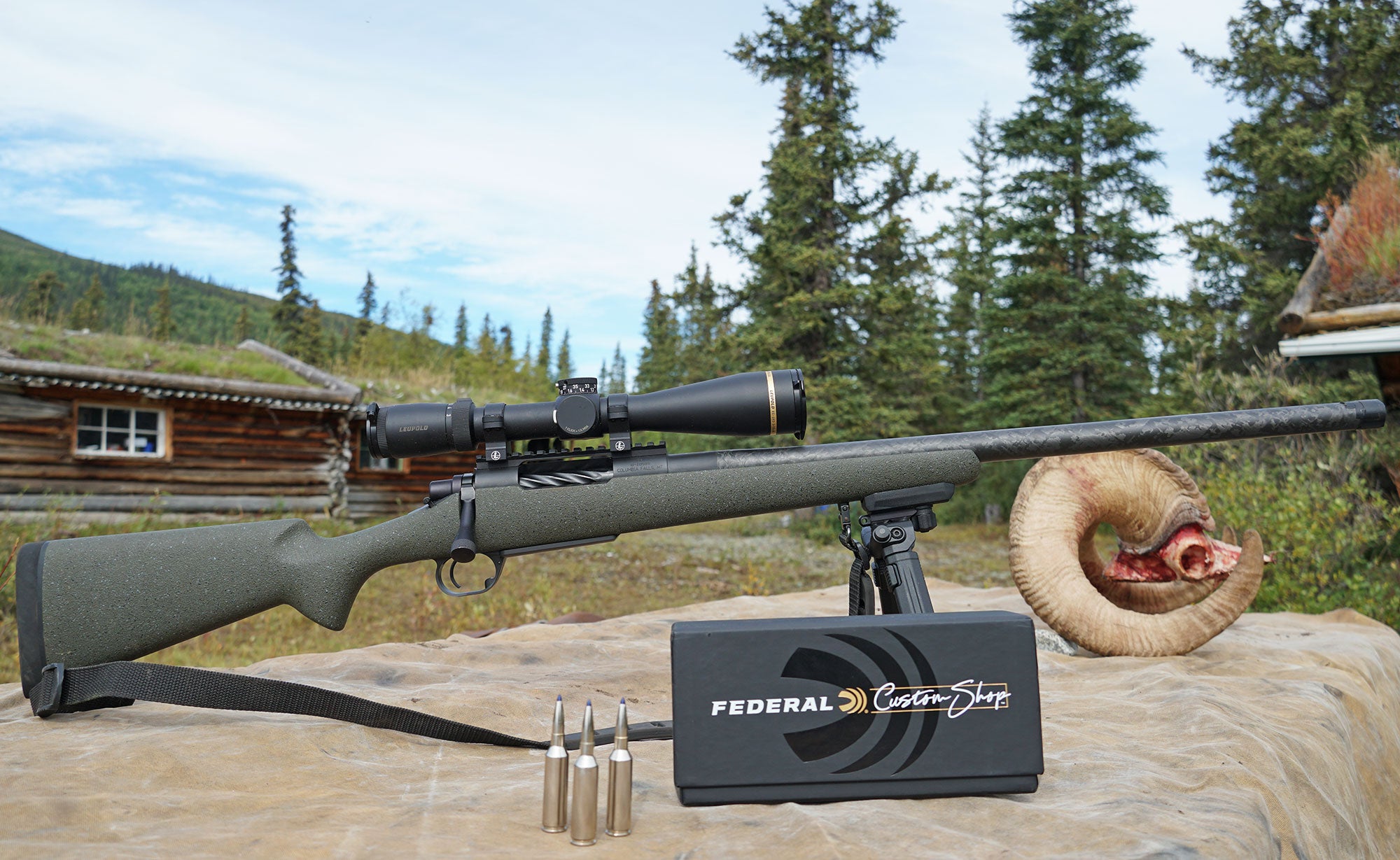 The Glacier Ti is very similar, but has a titanium action, which shaves half a pound from the overall weight of the rifle (weights range from 5 pounds, 5 ounces, to 6 pounds, 4 ounces). It's a sleek and simple M700-based rifle with a Proof carbon-wrapped barrel and Proof's own carbon fiber stock. It has a TriggerTech trigger, a bedded action, and comes with a half-M.O.A. three-shot accuracy guarantee. The Glacier Ti is available in a variety of chamberings, from 6.5 Creedmoor to .300 PRC (even the new 7 PRC). It's also available in both left and right-handed configurations and you can choose from a variety of colors and patterns. If you're saving hard for a nice mountain rifle, this one won't disappoint. MSRP: $7,499
We first tested the Sako 85 Finnlight in 2009, where it won Editor's Choice in our rifle test. The Finnlight is built for the mountains. It's light, at 5 pounds, 6 ounces in short-action cartridges like .308. It's built with simple, rugged, and precise parts to thrive in even the worst conditions. The synthetic stock has a nice palm swell and tacky rubber inserts that aid with grip in wet weather. The simple, smooth bolt handle drives a slick and well-fitted action, stripping rounds from the flush-fitting detachable magazine. The stainless barrel varies in length by caliber, but they're all fluted to reduce weight and improve barrel cooling. The Sako 85 Finnlight is exceptionally accurate for a mountain rifle and very capable of sub-M.O.A. five-shot group accuracy. Although it's offered in a dozen chamberings, those traumatized by the popularity of the 6.5 Creedmoor will rejoice that the Creed isn't one of them. It is available in .260 Rem. and 6.5 x 55 Swede though. MSRP: $1,800
Although many sub-thousand-dollar production rifles are capable mountain guns, hunters often gravitate toward custom or semi-custom rifles—a category which has turned out some very nice shooting irons in recent years. As with any category, there's a price spectrum in semi-custom rifles, and one of the more affordable models is the CT Rival from Fierce Firearms. This is a lightweight rifle that sits in a carbon-fiber stock with a vertical grip and wide fore end. It's a versatile gun that's light enough for the mountains, but capable for long-distance shooting as well. The CT Rival is built around Fierce's titanium two-lug M700-type action and a carbon-wrapped barrel.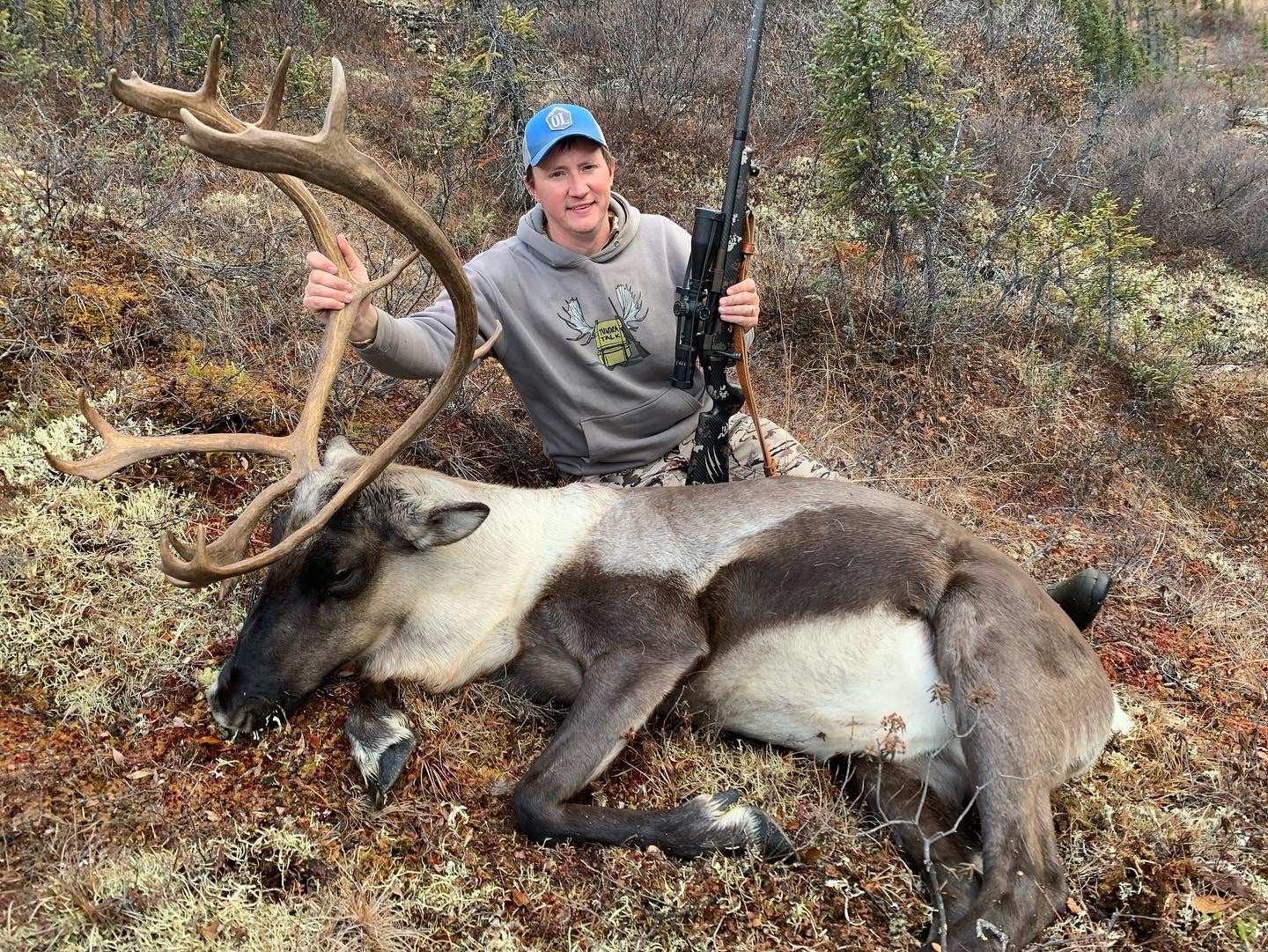 It's available either as a factory shelf-gun at retailers or a custom-coated and assembled package straight from Fierce—optic and all. It has a fluted bolt with a skeletonized handle, a Bix'n Andy's adjustable trigger, Q.D. sling stud mounts, and the bare rifle (chambered in .300 Win. Mag.) weighs 6 pounds, 3 ounces. I had the chance to thoroughly test and review a package CT Rival chambered in .300 Win. Mag, and managed to shoot a caribou with it. Although there's some talk on forums and comment boards of a handful of issues with the CT Rival, I can only judge what I can see and the rifle I have is reliable, extremely accurate, and a great value. MSRP $3,000
Browning's X-Bolt platform is a wonderful production mountain hunting rifle with a short-throw, smooth action, reliable feeding, accuracy, and all-weather coatings, but the Mountain Pro kicks it up a notch. It's still not ultralight, coming in at just over 6 pounds, but cuts a good amount of weight from other X-Bolt models like the Hell's Canyon Speed. Its most notable features are the foam core, true carbon-fiber stock, and full cerakote finish with spiral fluting on the bolt, bolt knob, and barrel. The Mountain Pro also includes Browning's Recoil Hawg side-baffle muzzle brake, and a thread protector if you'd rather not use it.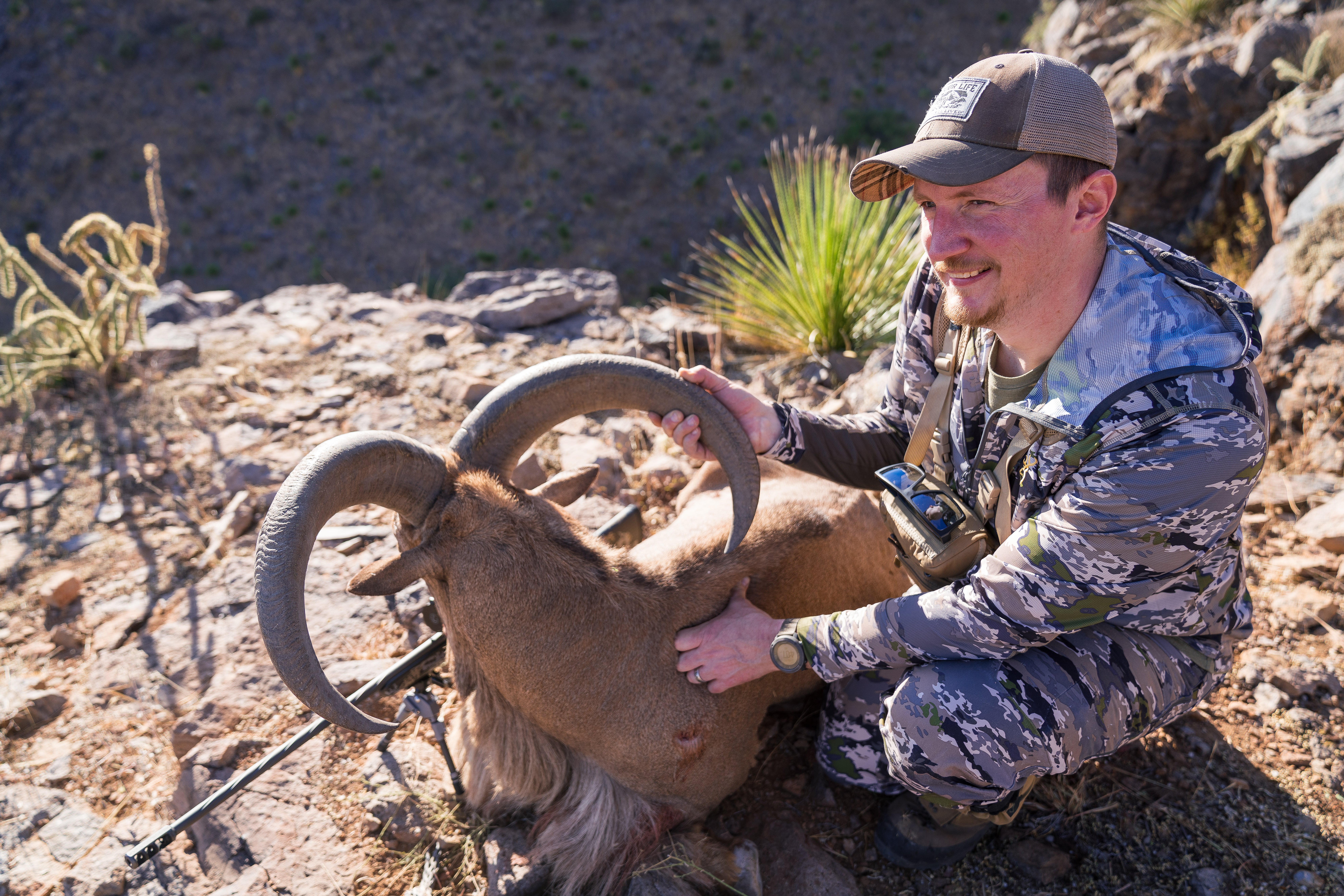 These rifles are made to take a beating and still perform. I've spent quite a bit of time with X-Bolts, and this is my favorite one yet. I took an aoudad with the Mountain Pro in 2021, and I wouldn't hesitate to bring it anywhere. If I could only have one rifle for hunting the mountains, this might be it. It comes in a few short-action chamberings (including 6.5 Creedmoor, 6.5 PRC, 6.8 Western, and .300 WSM) and it also hits heavy on the top end with cartridges like the 28 Nosler, and 300 PRC. MSRP: $2,630
The Tikka T3 series of rifles has established a cult-like following of hunters, especially mountain hunters because of it's affordable price, accuracy, and utter dependability. We found the standard T3X to be the best mid-priced rifle for the money in our mid-priced rifles test, and the Superlite is even nicer. The T3X Superlite has the same dependable features and quality parts as the other T3 models. Additionally, it has a more modular stock, widened ejection port for single-feeding, fluted stainless barrel, comes chambered in a variety of calibers, and weighs right around 6 pounds bare (depending on chambering). It's another no-frills workhorse that will always get the job done. MSRP $749
The Cross from Sig Sauer is perhaps a foreshadowing of what's to come: Chassis-style rifles, which are so popular in the precision shooting community will make their way into mountain hunting as well. Many precision shooters are also serious hunters and recognize the advantages that style of rifle offers. The Sig Cross is a purpose-built hunting/backpacking rifle that looks like a blend of AR and chassis rifle ergonomics, but isn't actually an action in a chassis. It has more of an AR-style receiver with ejection port. It features a fully adjustable comb and length of pull, folding stock, and comes in at under 7 pounds. There was an early recall on this rifle in 2020 for delayed firing, but that was quickly remedied by Sig. Chamberings are limited to the .277 Fury, 6.5 Creedmoor, and .308 Win. MSRP: $1,779
Christensen Arms' Ridgeline has become a staple for mountain hunters, garnering a reputation as a very dependable, accurate rifle. In 2022, they introduced the Ridgeline FFT Titanium, which has a titanium action and FFT parts. The "FFT" stands for "Flash Forged Technology," in which pieces of carbon fiber are bonded and the finished product looks a bit like O.S.B. plywood. I thoroughly tested a Ridgeline FFT Titanium in .308 Win. and hauled it along on a 14-day sheep hunt here in Alaska. My sample weighed only 4 pounds, 14 ounces, which is incredible. The stock is the primary FFT component and is foam-filled carbon-fiber with bedding pillars. The magazine bottom-place and bolt handle are also FFT carbon components. The rifle features a carbon-wrapped barrel and side-baffle muzzle brake. The M700-style bolt is fluted, cerakoted, and has an M16-style extractor. The Ridgeline FFT Titanium comes in 10 different chamberings, including 6mm Creedmoor, 6.5 Creedmoor, 6.5 PRC, 6.8 Western, 7 PRC, .300 PRC, and more. It comes with a three-shot sub-M.O.A. guarantee that mine easily fulfilled. MSRP: $3,400
Savage has long been known for producing accurate, dependable rifles, but you could never really call them lightweight—until now. What they've done with the Model 110 is smart. There is a lot of excess steel on the standard 110 action that Savage was able to mill off and hollow out, as well as flute the bolt to further reduce weight. The short action comes in at about 5.8 pounds, a big cut from the 7.5 pounds of a standard 110. Savage then mated it with a PROOF Research carbon-fiber wrapped barrel (which are well-renowned for their accuracy). Unlike pencil-thin all-steel mountain rifle barrels, a carbon-wrapped barrel typically won't heat up as fast, and dissipates its heat faster, while coming in at a similar weight, which is very handy for load development. It utilizes Savage's AccuTrigger and AccuFit stocks and is being offered in some very common short action chamberings, like the .308, 6.5 Creedmoor, and .300 WSM, but also in popular mountain cartridges like .280 A.I. Read our full review of the Model 110 here. MSRP: $1,500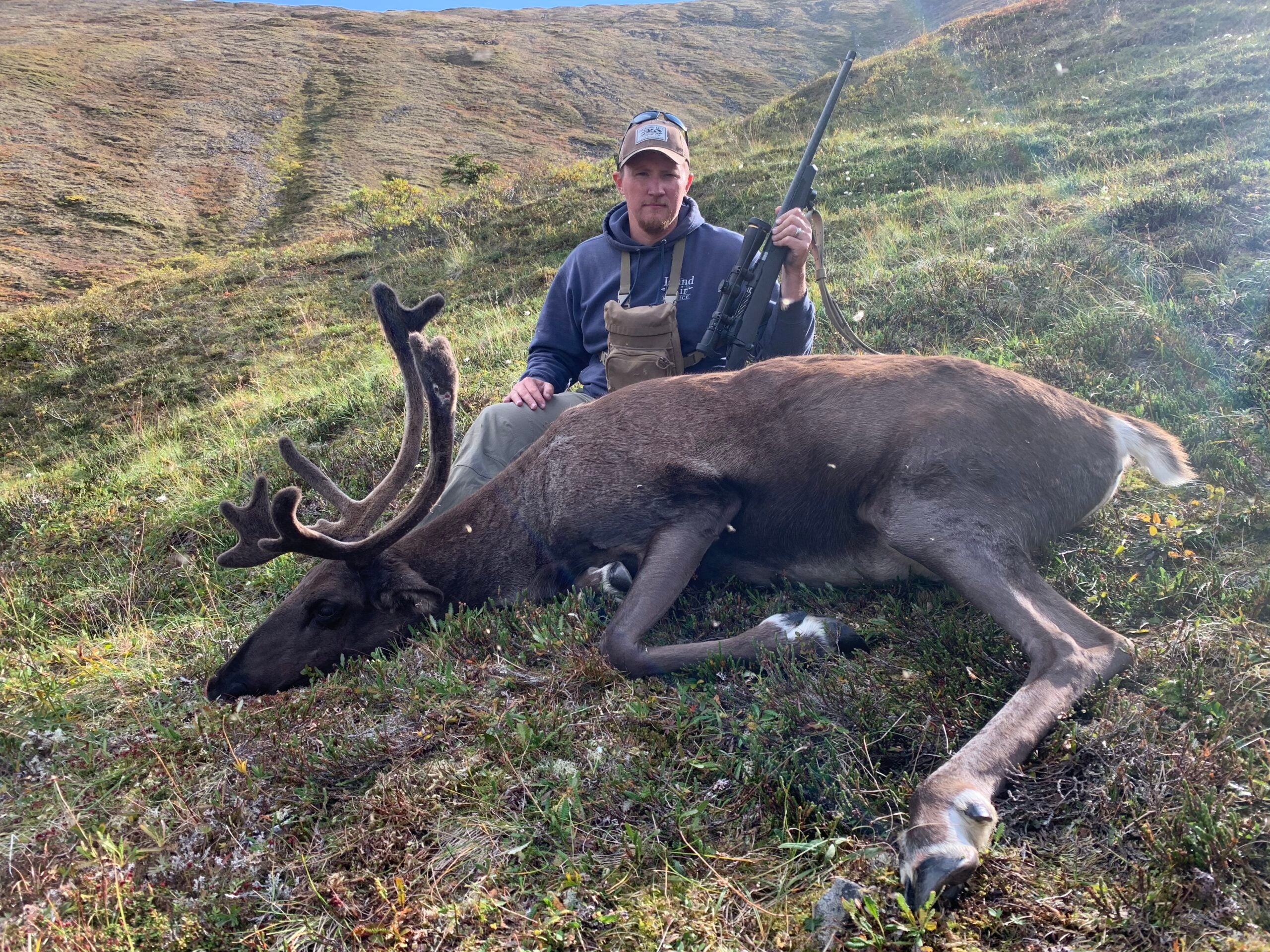 Another excellent custom-level mountain rifle is the Mountain Shadow from Allterra arms. The Mountain Shadow is available on both steel and carbon configurations, and the steel version was tested and reviewed by my colleague, OL shooting editorJohn B. Snow. It comes in at just under seven pounds, but weight isn't everything. This sleek rifle has an Allterra carbon-fiber stock with a reverse comb, and Allterra's in-house Convergence action. They're priced like a craftsman's rifle because that's what they are. The spiral-fluted barrels are guaranteed to deliver half-M.O.A. accuracy with three-shot groups using premium ammo, and you can choose from a wide variety of calibers. Base Price: $5,745
The post Great Rifles for Mountain Hunting appeared first on Outdoor Life.
Articles may contain affiliate links which enable us to share in the revenue of any purchases made.
Source: https://www.outdoorlife.com/story/guns/great-rifles-for-mountain-hunting/