Grand Design RV Celebrates a Milestone: 250,000th Unit – RVBusiness – Breaking RV Industry News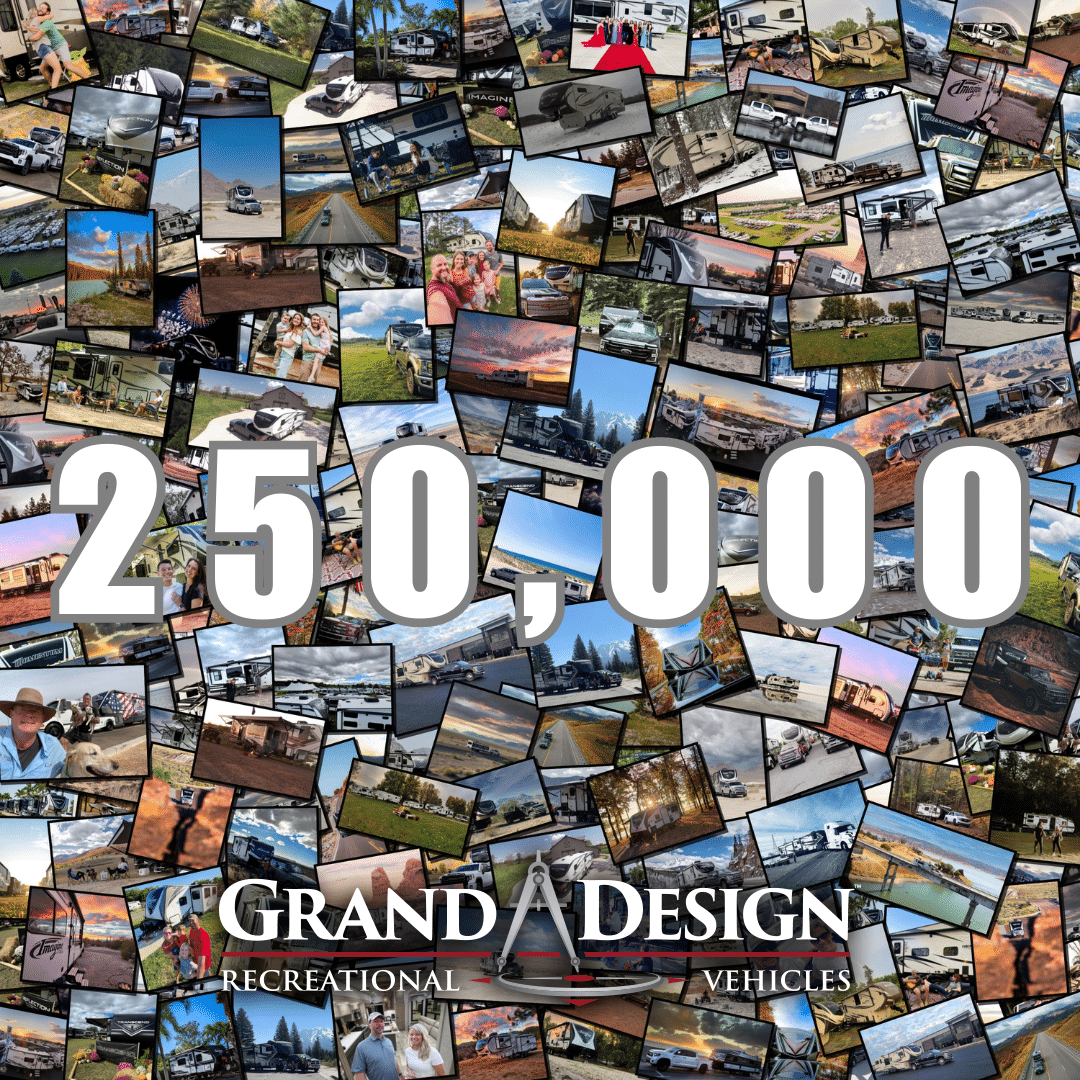 MIDDLEBURY, Ind., – Grand Design RV, a wholly owned subsidiary of Winnebago Industries (NYSE: WGO), announced today in a press release it has produced its 250,000th recreational vehicle, demonstrating the strong affinity campers have for the company's popular line of travel trailers, fifth wheels, and toy haulers. The company plans to mark the occasion and celebrate with their employees and customers at their sold-out National Owner's Rally in Elkhart, Indiana next week.
After its founding in 2012, Grand Design RV became one of the fastest growing RV brands in the industry. The company's continued dedication to craftsmanship, customer service, and industry-leading quality continue to make the brand a trusted choice with campers across North America.
"This is a monumental occasion for everyone at Grand Design RV," said Don Clark, President and CEO. "Reaching this mark is not just a testament to the hard work and vision of our incredible team, but it is also a reflection of the trust and loyalty our customers have placed in us. We are committed to continuing to innovate and to produce RVs that exceed our customers' expectations."
Grand Design's 250,000th RV symbolizes both the company's journey and the memorable adventures it has enabled for countless families and individuals across the nation. It represents years of hard work, innovation, and a commitment to excellence by all involved with the brand.
"We want to take this opportunity to thank our extended Grand Design team – our devoted employees, loyal customers, and trusted dealers who have been instrumental in helping us reach this point," added Clark. "Their support has made this achievement possible, and we are excited for the road that lies ahead."
As Grand Design RV looks to the future, the brand remains focused on its mission: to lead the industry in quality and innovation, while fostering a family-like connection among employees, customers, and dealers.
Source: https://rvbusiness.com/worlds-largest-rv-show-caravan-salon-opening-today/