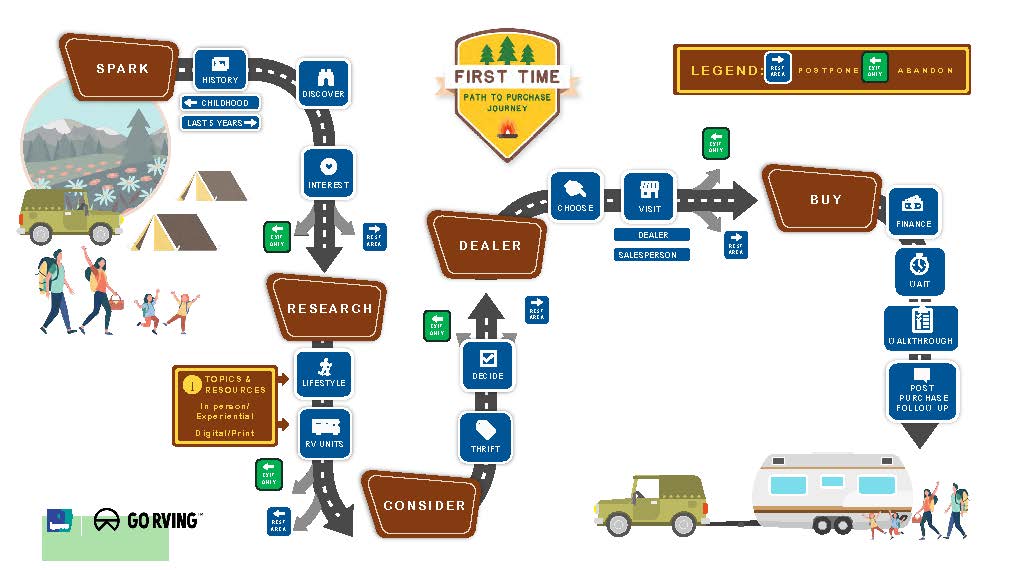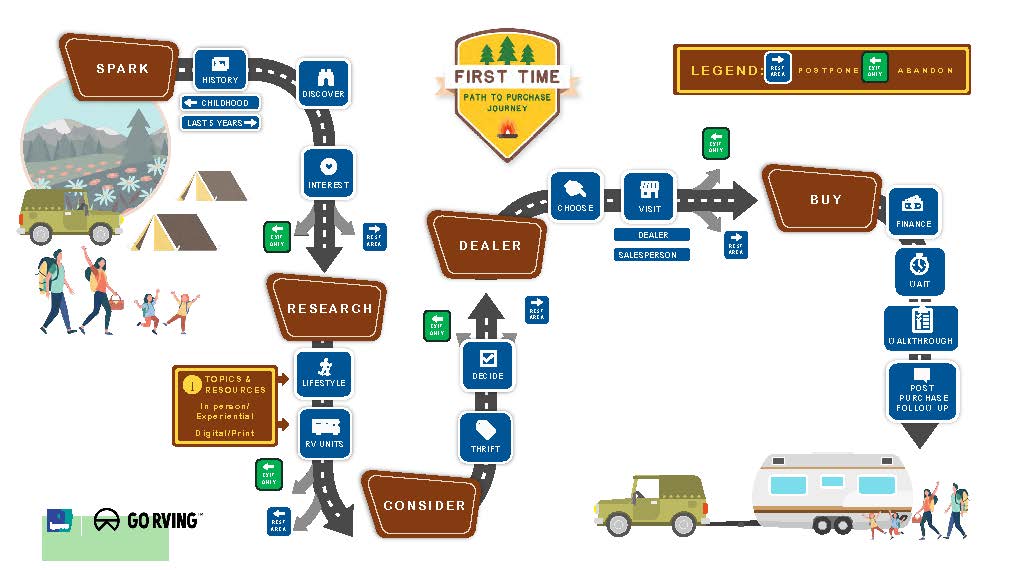 RV dealers are urged to mark their calendars for a special Go RVing Path to Purchase webinar at 2:30 p.m. ET, March 24, according to a release from the RV Dealers Association (RVDA).
Conducted by Tim Reimer and Angie Pitts of the global market research firm IPSOS, which conducted the study for Go RVing, the webinar will review the purchase journey for both first-time and repeat RV buyers.
Dealers will learn about areas of the journey that have the most impact on the buying experience, emphasize the moments that matter along path to purchase, and detail where dealers play a fundamental role in the customer's decision to buy . . . or not to buy an RV.
The webinar will also provide recommendations on how dealers can apply these research findings to make a positive impact on the buying process, increase customer enthusiasm for the experience, and improve the likelihood of a successful sale.
"This is truly a groundbreaking study that reaffirms the RV dealership's central role in providing information to new buyers and nurturing repeat customers," said RVDA President Phil Ingrassia. "This timely webinar will be useful for both new and experienced sales and marketing professionals as the industry heads into prime RV buying season."
To register for the Go RVing Path to Purchase webinar, click here.
Source: https://rvbusiness.com/go-rving-webinar-on-march-24-looks-at-path-to-purchase/