G3 Solutions Emphasizing Unique Qualities in Acrylic Lineup – RVBusiness – Breaking RV Industry News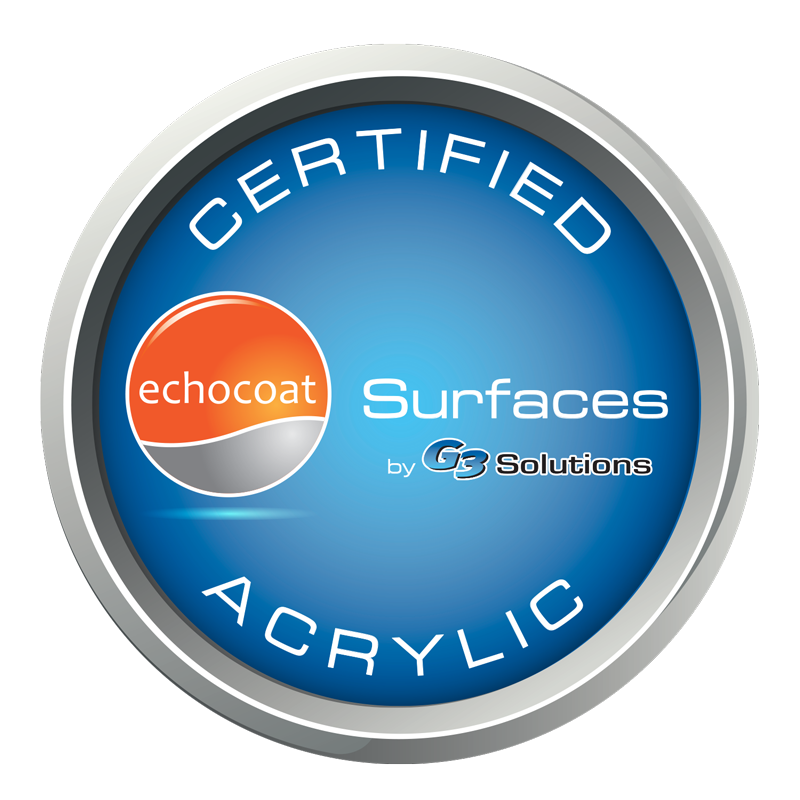 ELKHART, Ind. – A new generation of products from G3 Solutions will soon be on display with all major RV OEM's throughout exhibitions in the upcoming Elkhart RV Open House, according to a company release.
"We have to make sure we emphasize our brand and why we have become popular and how we are different from the barrage of recent competitors," noted G3 Director of Marketing Kaley Ostrowski. "What originally made our aesthetics superior, still makes us so today. Eight years ago, we were active in transforming, not conforming, to what had become the standard on RV walls. Acceptable then was the use and installation of designs on paper, conceivably foam, or maybe even a stick and peel for backsplashes throughout OEM's. These applications were typically only 6 inches tall and in many cases there was simply no decorative backsplashes at all."
This landscape has changed dramatically, and with G3's success has come more dramatic counter top to cabinet bottom applications. If there's not something today to capture the buyer with beauty and aesthetics in the kitchen, company officials know that brand or model suffers at the dealership. Now more than ever, in this market a RV model brand has to appeal and stand out, not take short cuts.
"We provide the only acrylic solution which can capture the luster and eye appeal of natural stone," the release stated. "This process separates us from recent regrind ABS that is typically stamped for an appearance of a grout line or uses ink printing on such ABS. We use only 100% virgin ABS for optimum quality. Additionally with our acrylic cap, we provide a one of a kind look for discerning design departments and ultimately sales teams' desires at OEMs. These teams aspire and want the appearance of real marble, granite or porcelain.
"Our process involves the use of a patent," the release continued, "so although the overall presence across the industry of larger and more expansive backsplashes is nice vs. years back, our echocoat needs to be marketed and highlighted for those OEM's making the investment to have the best on-board. This really makes a difference in our growth especially in shower walls as we promote side by side comparisons to highlight the value in choosing G3's echocoat."
A new POP will be on all brands and models using G3 showers to allow sales team's members to point out the advantage in the company's acrylic finishing process. The acrylic process provides exceptional quality as well as an added eye appeal for the perspective retail customer on the dealer's lot.
Ostrowski noted that "across all major OEM brands there will be nice surprises in that G3 shower walls will be appearing in many new single axels, travel trailer, and mid-profile brands that in years past was reserved almost exclusively for high-end fifth-wheel, as well motorized products."
"We have much more to share, but for now we want to help our most loyal customers show off what we've collaborated on together in their upcoming 2024 coaches. There is a reason the finest and most successful brands upgrade to the echocoat acrylic," she said.
Source: https://rvbusiness.com/g3-solutions-emphasizing-unique-qualities-in-acrylic-lineup/