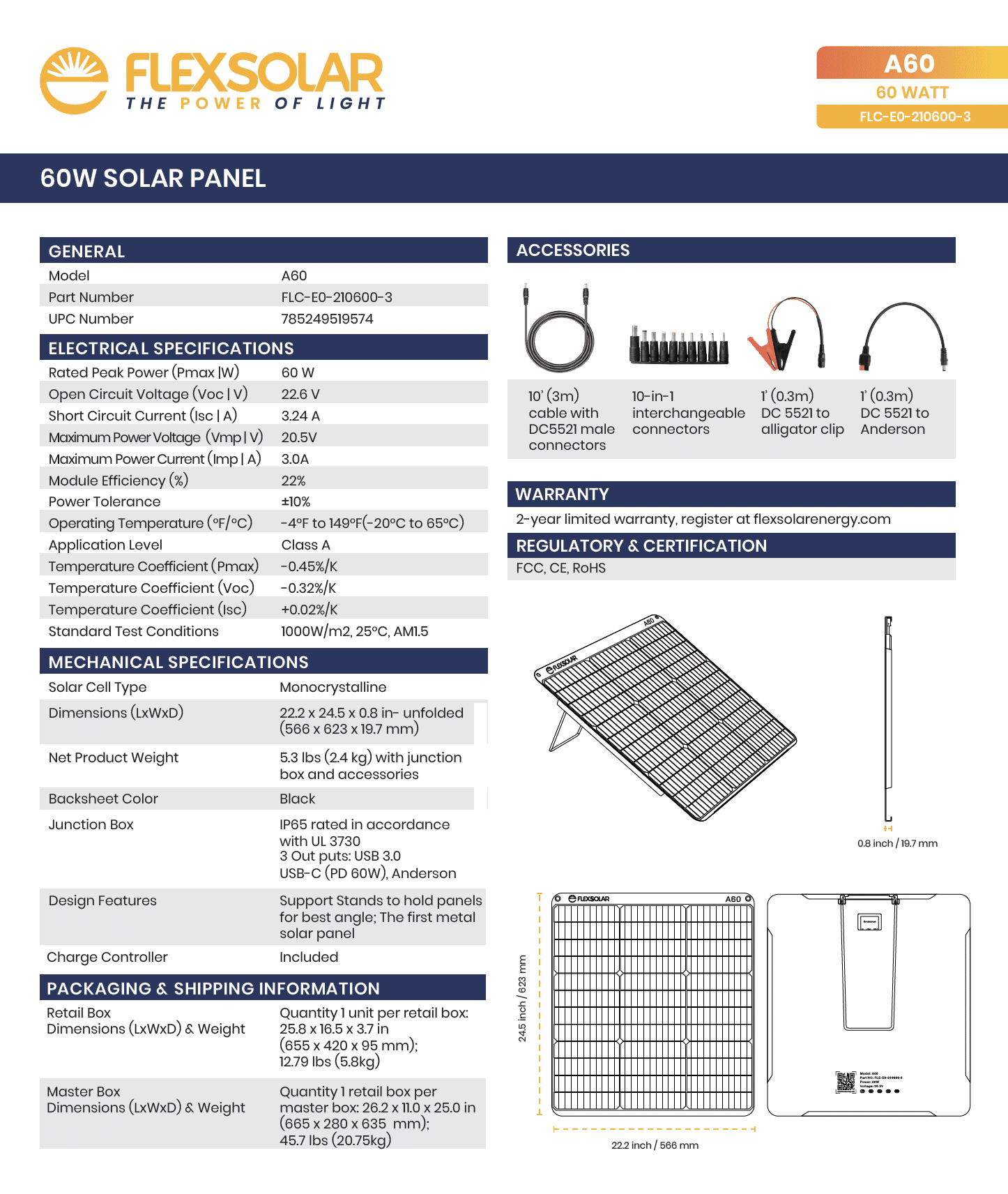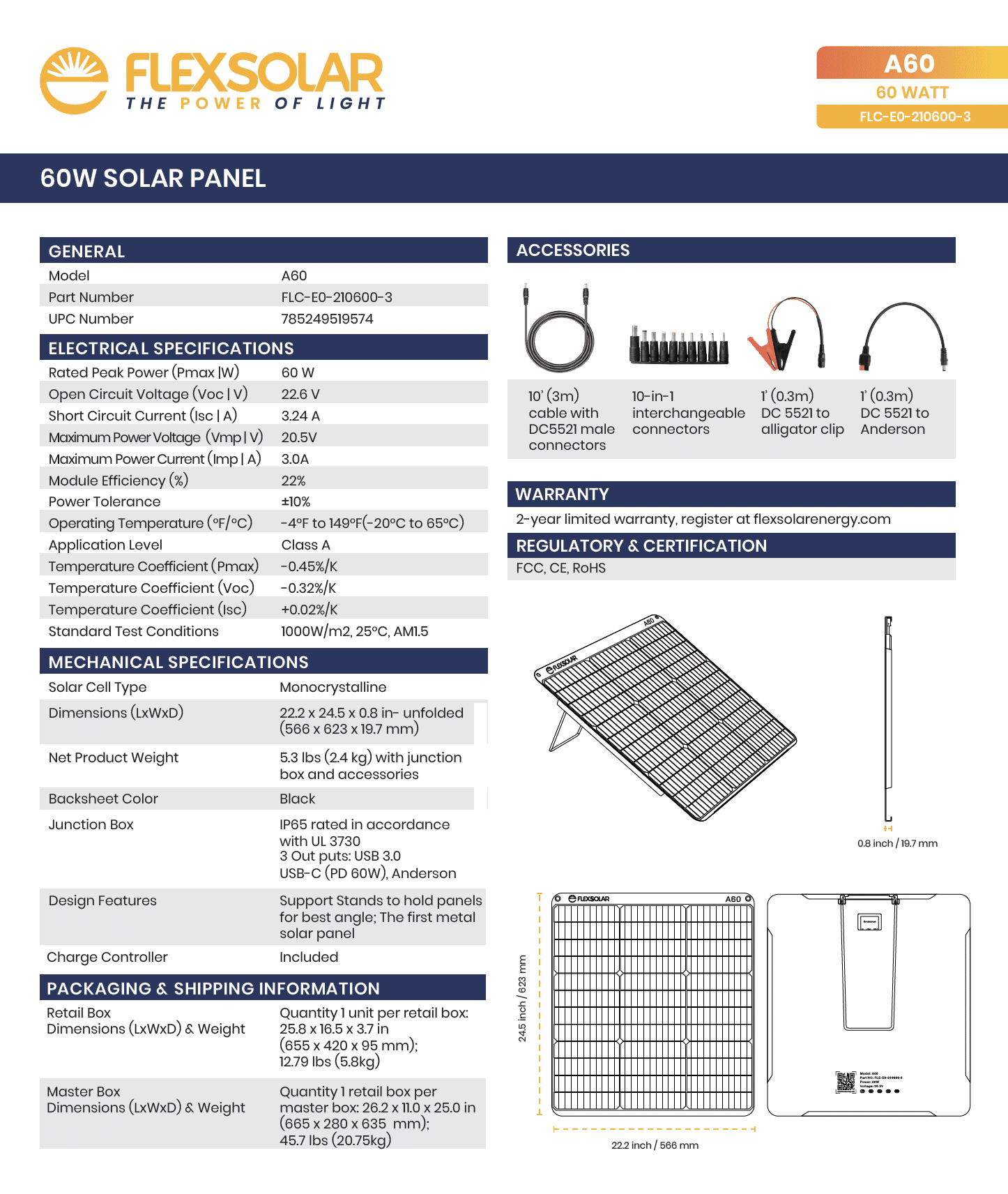 FLEXSOLAR, a Chinese-based solar manufacturing firm with production facilities in Viet Nam and U.S. distribution and sales out of Austin, Texas, is introducing its new A60 panels for portable and fixed RV power. The new, patented technology affixes a thin layer of a flexible solar collective membrane to aluminum with a thickness of only one-eighth of an inch, making rooftop installs for OEMs, as well as portable applications lightweight and simple.
A new Pro A60 will hit the market later this year that enables three 60 watt systems to run in series to provide 240 watts of power perfect for extended dry camping in remote areas.
RVBusiness tracked down Lillian Wang, CEO of FLEXSOLAR, on vacation in Zhangjiajie National Forest Park, in China to get the goods on this new product.
"We actually have two factories, one in China, and one in Vietnam," she shared about her company that builds both traditional residential solar products and more portable RV and marine panels.
"Typically our RV panels are the glass units on top of the roof," she reported. "So we wanted to make things a little bit different from the others on a very small scale. The A60 I think will revolutionize the power we provide to people when they are on the go."
She explained that typically a solar panels are set to the power for the power output needed.
"From 50 watts, 100, 200, 320 or 400 watts, panels are usually pre-set for the RV industry. But with the A60, what's different is that it will be the lightest panel in the market along with being expandable. Which means that you can buy up to four panels and then interconnect them together to make a 240 watt panel."
She explained that an H-branch connector it builds is used to connect the panels together in series.
"So basically there's connectors out of the end of each panel and you just connect them together and then go through OEM rooftop box to get the charge to the battery. Even with connecting four A60s, it will weigh less than one traditional rigid solar panels."
Each FLEXSOLAR A60 panel weighs just 5.3 pounds. With solar cell dimensions (LxWxD) of 22.2 x 24.5 x 0.8 inches, this monocrystalline panel opens up new installation possibilities. The fact that the backing substrate material is aluminum helps with heat dissipation on the roof as well.
She stated that it's the proprietary encapsulation and lamination process of monocrystalline solar collection to the aluminum surface that is the secret sauce of the A60 panels. The technology for the A60 arose from residential roof collection solutions it is developing for metal roofing.
The company is planning a Pro Series A60 later this year with more capacity and other features. Lead time on the A60 is around 90 days and is shipped directly to Austin, Texas for distribution in the U.S.
For information, visit www.flexsolarenergy.com or email braidy@flexsolarenergy.com
Source: https://rvbusiness.com/flexsolar-offers-a60-panels-on-an-aluminum-substrate/