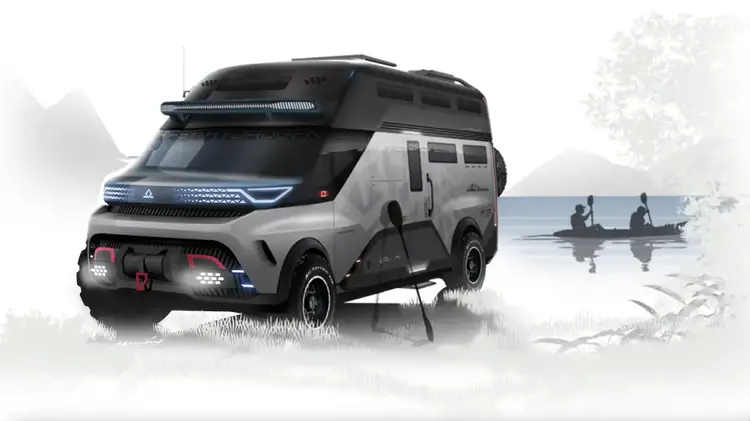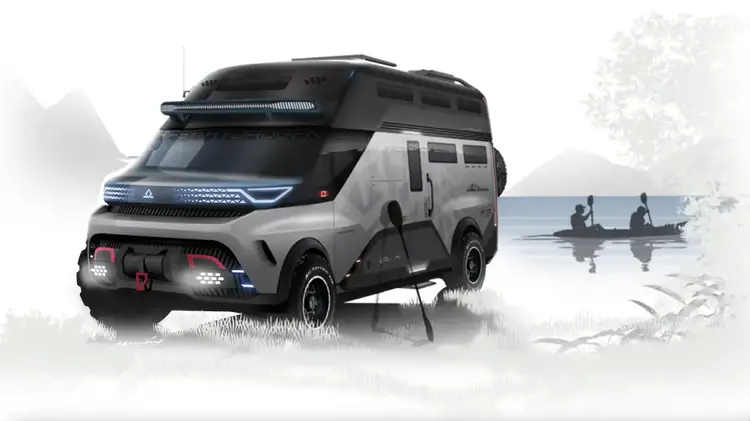 Canadian and UK based First Hydrogen is aiming to become a leader in the hydrogen powered RV sector, according to a report by Bret Williams at HydrogenFuelNews.com

The firm, which specializes in zero-emission automotive development, released a creative concept for its hydrogen-powered RV as an extension of its generation II light commercial vehicle design. The purpose-built recreational vehicle is designed to offer more spacious living and sleeping areas than EV alternatives and is said to be capable of handling greater weights and driving ranges. It is also capable of refuelling in a similar time to petrol or diesel models, an advantage over recharging, which can take hours.
The company is taking aim at a leadership position in H2 fueled recreational vehicles.
First Hydrogen has announced the release of the creative vision for its first ever hydrogen powered RV, as it places a new focus on the considerable potential of carbon emission-free vehicles in the leisure market.
This step into recreational vehicles opens the door for an entirely new space in the leisure market.
The company is headquartered in Vancouver, Canada and London, UK and is a zero-emission automotive developer. It announced the creative vision for its hydrogen powered RV on the heels of its release of its Generation II light commercial vehicles (LCV) plans. The company's moves are a demonstration of the spectrum of applications to which fuel cell technology is a solid fit for mid-sized and larger vehicles.
The hydrogen powered RV was designed to offer a spacious living area, good ground clearance and a large front windshield. The recreational vehicle design is focused on making driver comfort and experience a priority. The company's concept is an exploration of how fuel cell tech can reach vehicles of this size and nature.
Click here to see the complete HydrogenFuelNews.com report.
Source: https://rvbusiness.com/first-hydrogen-releases-vision-for-hydrogen-powered-rv/